Jerry Joseph is an American indie rock icon. Playing guitar professionally from an early age, he's never been uncomfortable expressing exactly how he feels through his music and lyrics. It comes as no surprise then, that his newest offering, By the Time Your Rocket Gets to Mars, sees a meaningful development much in the same direction as his last self-titled LP,  released in 2013.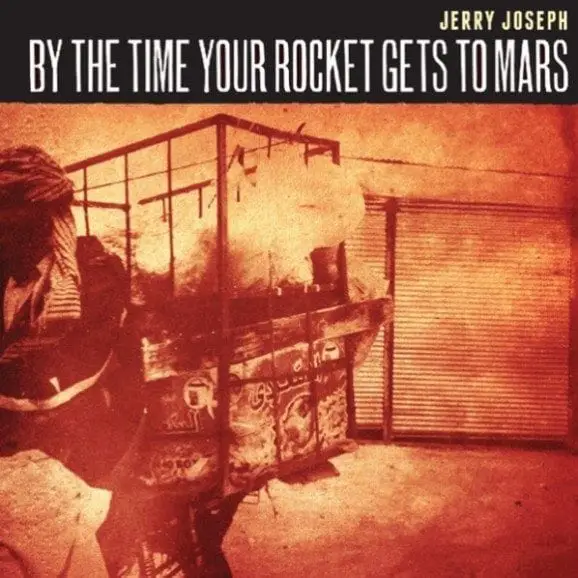 Ten new tracks, including one previously released single "Fog of War," culminate in an album that appeases long time listeners while sporting a flavor that cultivates new fans.
Joseph's minimalist sound manages to cut through today's overly complex musical landscape. His alternative influences are clear on this album especially, sounding a bit like Elvis Costello meets Leonard Cohen. The lyrics throughout are really more like poetry or prose, touching on subjects such as the environment, friendship, and mortality. The album's title comes from a sobering conversation that Joseph had with his son, who reminded him that even if humans do manage to land on Mars, Joseph and his generation very well may not be around to see it. The title track, "Mars", has a somber overtone that represents the general message of the album quite well.
This isn't to say there aren't some upbeat head-bobbers in there as well. "Light of Stone" and "Brother#1" both have a delightfully bluesy tinge to them. The song arrangement certainly makes By the Time Your Rocket Gets to Mars an interesting listen from front to back, providing inspiring peaks and (more often) lugubrious valleys throughout.
With tour dates set in June with his band the Jackmormons, Jerry Joseph continues his legacy of true rock and roll grit. By the Time Your Rocket Gets to Mars is an absolute must-own for fans of the man and the genre.
Key tracks: Mars, Brother#1, Fog of War