Update: Once again, Georgia jam band Widespread Panic has rescheduled their five-night Beacon Theatre run, moving dates originally planned for September 16-20 2021 to July 21-25, 2022. The shows were planned for January 13-17, but postponed due to the COVID-19 pandemic and recent surge in cases in the Northeast.
The band released a statement on the postponement, saying "The Band has had to make a number of tough calls and last-minute rescheduling decisions over the past seventeen months. With our heartfelt apologies, this is one of them. We are grateful for everyone and their understanding."
Tickets for January 13, 14, 15, 16, 17 will now be honored on make up dates of July 21, 22, 23, 24, 25, respectively. Tickets for the July run are still available and can be purchased here.
Update: Monday, August 23, 2021 – Widespread Panic have postponed their shows at The Beacon Theatre in New York City over September 16-20. The new dates will be January 13-17, 2022. Tickets for each show will be honored as previously scheduled.
Recently, lead singer and guitarist John Bell was diagnosed with COVID-19, leading to the postponement of the band's Austin, TX and Napa, CA runs this month.
The shows have been postponed per the band so as to "make Widespread Panic shows safe as possible for everyone involved – from band member to audience member, and the unseen many in between," according to the band's website.
Original article follows below.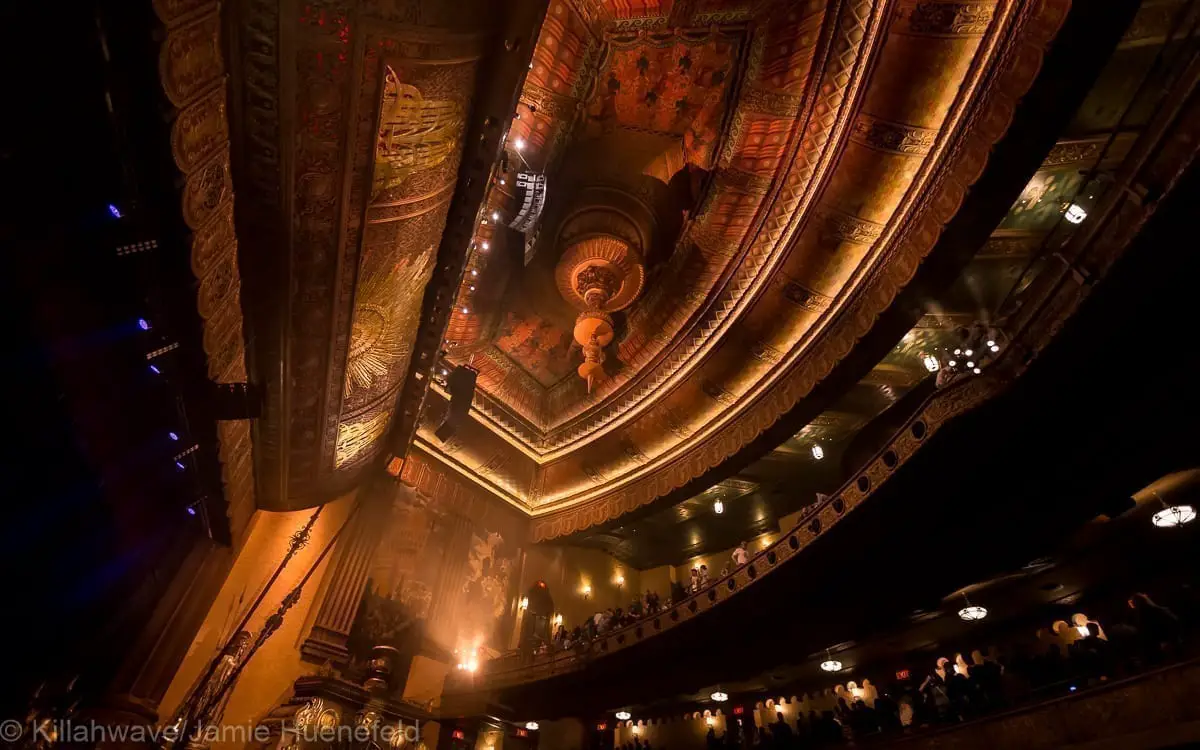 Jam rock band Widespread Panic are gearing up for an exhilarating 2021 tour. Widespread Panic will be playing at venues across the United States including Beacon Theatre in New York City.
Stops for the tour include Austin, Napa, and Chicago, and the band will also hold another five-night residency at the Beacon Theatre in New York City as they did in 2020.
They'll also perform four nights at Milwaukee's Riverside Theater and ring in 2022 at the Fabulous Fox Theatre in Atlanta for four nights. Attendees will be treated to the band's legendary live shows that has captured the heart and minds of jam rock fans all across the country.
A band shared the following statement: "As part of a continued commitment to creating the safest, most enjoyable concert experience for everyone, these shows may be revised as needed. We will keep the tour information on our website as up to date as possible. So, as always, "call" before you haul."
Widespread panic consist of John Bell on guitar and vocals, John "JoJo" Hermann on keyboard and vocals, Jimmy Herring on guitar, Domingo S. Ortiz on percussion and vocals, Dave Schools on bass and vocals, and Duane Trucks on drums. The band formed in the mid-1980s at the University of Georgia and has been providing electric performances ever since. Widespread Panic has broken attendance records across the country and headlined major festivals such as Bonnaroo (eight times), Lollapalooza, ACL Festival, LOCKN', Outside Lands, Forecastle. Over the past 30 years, Widespread Panic has sold over 3 million albums, 4 million downloads
Tickets for the New York residency go on sale April 16th at 10am ET. The Milwaukee on-sale is this Friday April 9th at 12pm CT. New Years ticket info to be announced.
Widespread Panic 2021 Tour Dates
August 13-15 – ACL Live at Moody Theater, Austin, TX
August 27-29 – Oxbow Riverstage, Napa, CA
September 16-20 – The Beacon Theatre, NYC
October 21-24 – The Riverside Theater, Milwaukee, WI
November 17-19 – Chicago Theatre, Chicago, IL
December 28-31 – The Fox Theatre, Atlanta, GA