Time has flown. It's been half a year since we last spoke with Holly Bowling, who has been traversing the country performing the music of Phish, The Grateful Dead and more through her classical transcriptions of music from the two, and stops at the Massry Center on May 12.
Since October, Bowling has found herself at two major festivals – Jamcruise, AURA, and performances in New Orleans during Jazz Fest, and is now amid a tour of the Northeast, with stops in Burlington (a birthday show at Higher Ground, May 11), New York City (a midnight set at Blue Note Jazz Club, May 13), and Syracuse (Westcott Theater, May 14).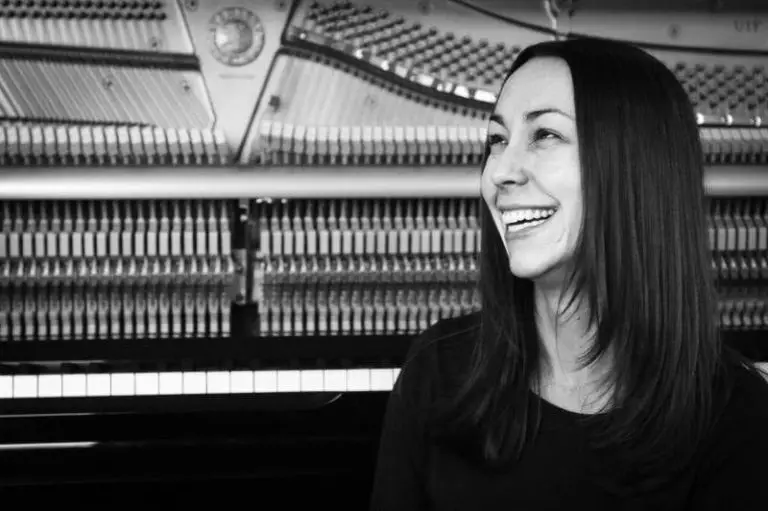 Holly's live show has evolved and developed quite a bit over the past six months as she has incorporated more Grateful Dead songs into her shows. Bowling says she "loves how the two catalogs can meld together and allow for an expanded range of musical styles and emotions."
Beginning last fall, when a show at the the Winery in Pittsburgh, PA, sold out, she quickly added a second show, but wanted something unique for the second night, and decided upon a show not strictly of Phish but also of Grateful Dead songs. Bowling says this is part of what she has found gives her "freedom to improvise into uncharted territory, take risks and see where it leads to, bringing the music to new areas and provide room to grow in the spirit of both of the two bands improvisational histories."
As a result of this catalog expansion, later this year, Holly will release an album of Grateful Dead songs arranged for classical piano, in a manner similar to her 2015 debut album Distillation of a Dream. Fresh out of the studio weeks ago before last weeks' New Orleans Jazz Fest and her Northeast Spring Tour, the album's music is slated to be quite different with a larger focus on improvisation, allowing more space for Holly's own style of improv to come through, as opposed to Distillation where the songs were much more tightly arranged, closer to the original compositions. "There is a really interesting parallel between the two albums and the mix of the bands and freedom of the songs. It will be interesting to see how that develops in live shows as well as the album," said Bowling.
2016 began with Jamcruise 14, a first for Bowling both as a fan and performer. "The thing that really blew me away how it's a multi-day music festival where each band who plays is still there for multiple days; it is unparalleled and special, on the water and in the tropics, it's all pretty magical. The opportunity for connection and community when everyone is there really sets it apart."
Bowling recently performed at New Orleans Jazz Fest, having attended as a fan and now for the first time as a performer. A performance at The Little Gem Saloon, was ideal for Bowling: an emerging artists showcase for bands from New Orleans and other areas around the country who shared the bill together. With pianos upstairs and down, Bowling remarked that Little Gem "you have my heart." Her show at Howling Wolf in the Den, a small room off to the side, was performed in between sets of Turkuaz (covering The Band) and Jazz is Phish (which followed 'Thankful for Amy,' a tribute to Amy Winehouse fronted by Elise Testone) "This was a super fun gig to play because the energy was super high. I came on at 2 am and the town and energy were electric and had the best energy going. Turkuaz was a tough act to follow, but I find it easy to get fired up by others and playing music is always a nice segue. I was already in that happy musical head space when I went out for my set."
Now in the Northeast, Bowling will offer a different show at The Massry Center than last October, factoring in Phish, The Grateful Dead and and "more improvisation, as the show concept has developed and as she's gotten more comfortable with the music." The Massry Center, frequently a venue for jazz and classical music, is a premier performance space and with Bowling in the room, the show can push the envelope in terms of the music people are typically seeing. "Bringing in different music to venues that is counter to what type of music typically appears there creates a hybrid of the two musical worlds that I love seeing music in."
Expect a unique and memorable show on May 12. Tickets are $20 or $10 for students.