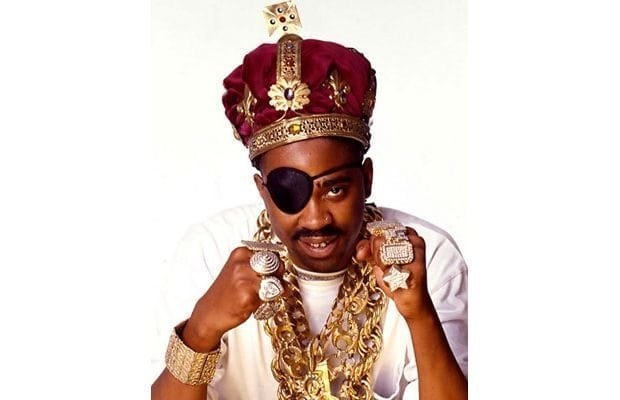 Slick Rick Becomes a U.S. Citizen
English-born rapper and long-time Bronx resident Ricky "Slick Rick" Martin Lloyd Walters became an American citizen last week in New York after a protracted 23-year battle.
In a statement, Walters said:
I am so proud of this moment – and so honored to finally become an American citizen. This has been a long time coming for me, and I am relieved to finally put this long chapter behind me. I want to thank everyone – my family, friends and fans – who have supported me and stuck by me over these 23 years. I am truly blessed – and stay tuned, I will have more to announce soon.
The rapper rose to fame in the early 1990s on the strength of his storytelling style of rap exhibited on his Def Jam debut The Great Adventures of Slick Rick. The album featured some of Walters' biggest hits including, "Children's Story," "Teenage Love" and "Hey Young World."
Walters moved to the Bronx from London when he was 11 years old. He quickly became immersed in the hip-hop culture and joined Doug E. Fresh and the Get Fresh Crew as MC Ricky D soon after finishing high school.
The legal battle behind his citizenship began in 1990 when he was sentenced to prison for the self-defense shooting of his cousin, who had been hired and subsequently fired as his bodyguard. A bystander was also injured in the incident. Walters spent five years in prison on charges of attempted murder and residency issues with Immigration and Naturalization Services.
When released from prison, Walters was threatened with deportation, spending several years in and out of prison. New York Gov. David Paterson granted Walters a full pardon in 2008, clearing the path to citizenship.
Walters has been credited as the most successful British-American rapper and also one of the genre's most sampled artists. He has collaborated with Jay Z, Missy "Misdemeanor" Elliot and Outkast.
Walters has dedicated much of his time to mentoring youth and raising funds for issues impacting under-served communities.
Slick Rick embarks on a short spring tour throughout the Midwest and Southeast on May 7. Dates can be found on his website.