On April 6, 2016, the country music world lost one of the truly great trail blazing musicians of our generation. Born exactly 79 years previously to the date, Haggard was raised by a his widowed mother in a small town outside of Bakersfield, California in a boxcar that had been converted into their home.
The young Haggard found himself in and out of trouble and juvenile detention homes for much of his young life, until he finally landed himself in Folsom Prison, where his experiences there would map out his future destiny.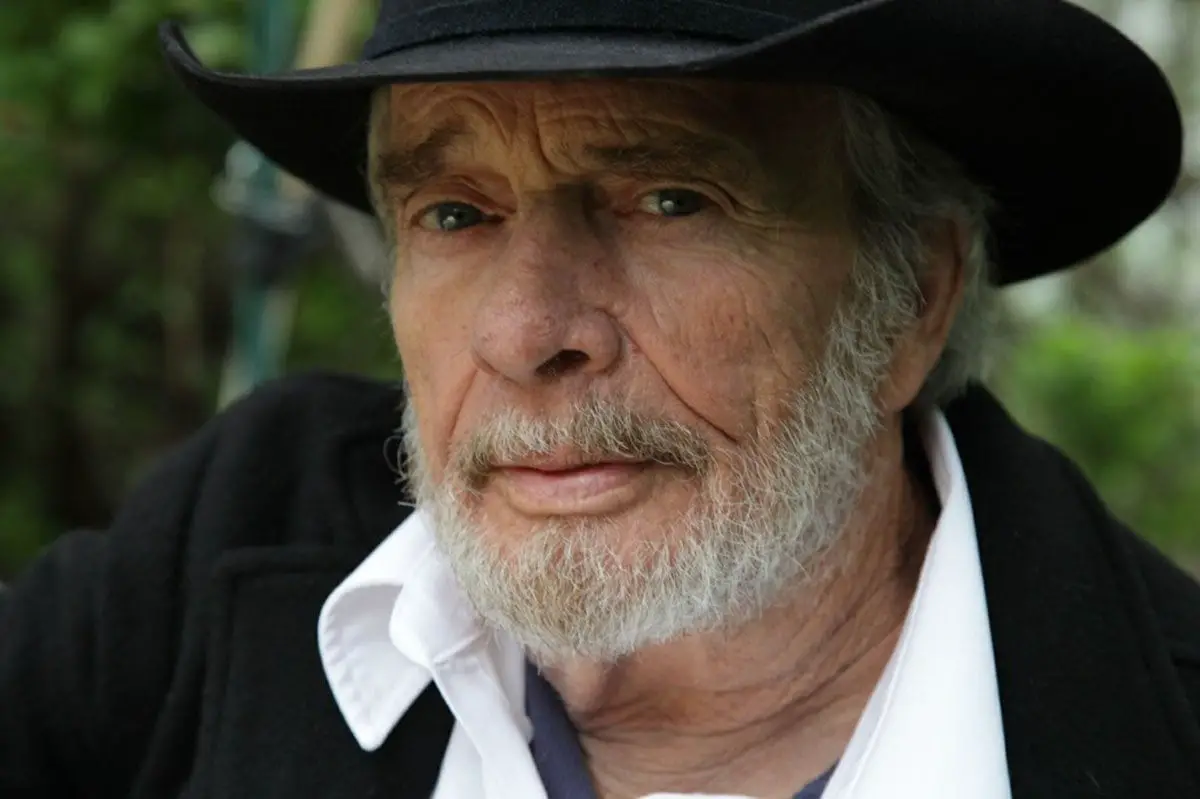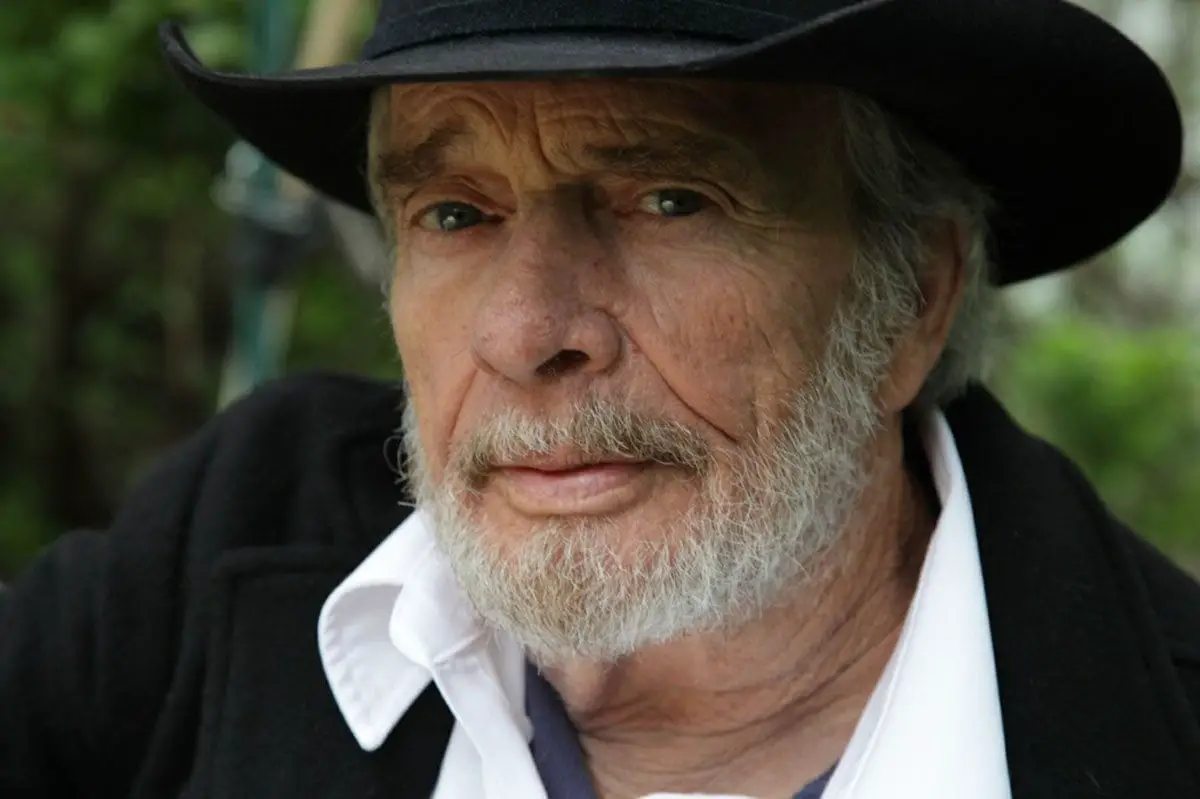 Music first became a part of his life when he was given a hand me down guitar by his brother.  The self taught Haggard never considered it anything but a hobby until at at Lefty Frizzle concert, Lefty overheard Haggard singing along to some music and insisted that he take to the stage to sing before he went on.  Liking the experience he decided to take up music as a career finding himself playing at local night spots. Not enough to make ends meet, Haggard once again found himself in trouble with the law.  It was the stint at Folsom that he made two life changing decisions; to clean up his act, and after seeing Johnny Cash perform at Folsom, to make music his focus instead of trouble.
The timing of Haggard's release from Folsom coincided with the new country music movement happening in the Bakersfield area.  Tired of the orchestrated sound Nashville was churning out, a new sound with an upbeat tempo, electrified guitars, and newly emerging rock and roll together with the tried and true sound of swing music, created a new country sound; that we now consider the Bakersfield Country sound. Considered to be one of the founders of this sound during that time, Merle Haggard carved out a niche that fit him perfectly.  Not too formal, a little bit rowdy, and a lot of bit energetic, this country  musician began working with some of today most revered country musicians.
Known for thirty eight number one songs, this decorated musician's style was a bit in your face at the time.  His songwriting skills and ability to play multiple instruments just added to his charm.  One of his most loved songs would be "Okie from Muskogee."  Written as a satirical jibe at students who were protesting against the war, Haggard felt compelled to tell them how it was.  The tongue in cheek lyrics, set the tone and image we all knew and grew to love.  His ability to deliver music penetrated you with a stare and bad boy image liking him to the James Dean of country music.

The group of musicians Haggard became associated with included Johnny Cash, Willie Nelson, Waylon Jennings, Buck Owens, Dolly Parton, and so many greats too numerous to mention. Their shenangigans were widely followed, and their music just as loved as their outgoing personalities.   Forever known as Poncho and Lefty, Haggard and Willie Nelson will always be considered two peas in a pod.
Gathering award after award, not only by himself, but also as a collaborator, Merle Haggard continued to sing up until right before he passed. His music and style influenced so many of today's artists and can be heard in references throughout so many songs. A member of the Grand Ole Opry, recipient of numerous Country Music Association awards, Grammy Awards, Academy of Country Music Awards, Haggard was continuously recognized for his contributions to country music.  Inducted into the Country Music Hall of Fame and Museum in 1994, the Nashville Songwriters Hall of Fame in 1977, and a recipient of the Kennedy Center Honors in 2010, it was all in a days work to Haggard.
Married several times, it was later in life that Haggard was able to settle down and enjoy life as it should be.  Leaving a legacy of six children, it was his role as a father that touched me the most.  In an interview I saw recently on AXS TV, Dan Rather interviews Merle Haggard and gives the viewer a peek of his personality.  I can recall thinking to myself at the time, boy I wish I could meet him and cover one of his shows.  Yes, he was an amazing musician, but what an interesting person he was, and I so wanted to learn more about him.  This weekend Merle Haggard The Big Interview with Dan Rather on AXS TV will once again air.  Please check your local listings and watch.  It will be there you see the man behind the image, the man behind the music, and see he was an amazing man.
 This peek inside of Merle Haggard's life, has been shared by his youngest son, Ben Haggard throughout the years.  It was in a recent post on Instagram I was notified of Haggard's passing.  As I scrolled through Ben's photos, I noticed one of Haggard that was really a cool black and white.  As I opened it, it was this quote that spoke volumes. What would be his final Father's Day together, his son Ben, posted this message last year to his father on  Instagram.
"Everyone thinks you know him, and in a lot of way you do through his music, cause it's honest.  But I've seen a different side, a father.  He has been the best dad anyone could ask for… has shared the gift of music, what love should be, ..how to be a friend, and (how to) keep your word…I love you Dad, Happy Father's Day".
The love and respect they shared shone bright.  If the family had the opportunity to share about their father, husband, brother, etc. I'm sure it would be about the man he was, as the music was a given, it was the man he grew to be that made Merle Haggard a true legend and loved worldwide.