Returning this May for its 68th year is Albany's signature spring event, the Tulip Festival. And with the 2016 schedule of events is an impressive lineup of artists featuring Langhorne Slim and the Law and Tokyo Police Club and local acts like Victory Soul Orchestra, Bear Grass and Of the Atlas.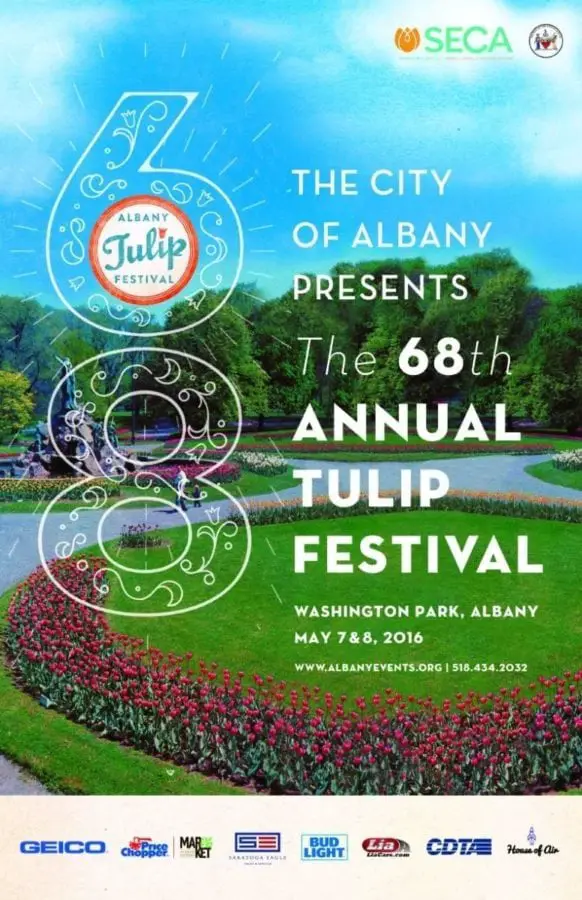 The two-day weekend festival held in historic Washington Park is scheduled for 11 a.m. to 6 p.m. May 7 and 8.
Throughout the Mother's Day weekend celebration, the 81-acre park will transform into parade grounds featuring two stages and vendor setups, with tulip beds bursting with more than 140,000 tulips in 150 varieties.
The festival prides itself on being a celebratory showcase of local culture and business. This year's event partnered with nearly 100 artisans who will be on hand selling handmade crafts, fine arts and diverse foods, and others giving green-living demonstrations and constructing a live performance painting.
A family friendly KidZone will also be onsite to entertain children with interactive music, magic and arts activities and a School of Rock tent, showcasing the community's talented youth.
In traditional Dutch fashion, the Tulip Festival kicks off with the annual "street scrubbing" procession from City Hall; a carillon bell concert will sound off the ceremonial beginning. At noon Friday, May 6, the Capital City's corridors will be swept clean by the Dutch Settlers Society — in traditional dress — before Mayor Kathy Sheehan delivers the opening proclamation.
Taking the main stage at 1:30 p.m. on Saturday is 518 indie jazz-pop favorites the Parlor followed by Canadian quartet Tokyo Police Club at 3 p.m and folk-rock group Langhorne Slim and the Law at 4:30 p.m.; Slim and his band recently released The Spirit Moves. Sunday's main stage eases listeners into the day's musical lineup with acoustic tunes from Jim Gaudet and the Railroad Boys at 1:30 p.m., Rochester's young guitar hero McKinley James at 3 p.m. and Jonathan Edwards at 4:30 p.m.
The celebrated Tulip Queen Coronation, with a performance by the acclaimed male chorus group, the Mendelssohn Club, will happen on the local 518 stage on the festival's first day. Solo artist Olivia Quillio will hit the stage after the noon kickoff, followed by indie rockers Carl Daniels and the Black Box at 2:15 p.m., instrumental collective Victory Soul Orchestra at 3:30 p.m. and fusion group the Stockade Kids at 4:45 p.m. The Tulip Festival's final set of native acts features bluegrass veterans Red Haired Strangers at 1 p.m., the homespun folk-rock of Bear Grass at 2:15 p.m., and Catskills' Of the Atlas at 3:30 p.m. Power-rock group the Last Conspirators cap off Sunday with a 4:45 p.m. show.
The event is free and open to the public and includes shuttle transportation to several parking locations. Glass containers, animals or other pets, tobacco, alcohol  and video recording will not be permitted. For more information, call 518-434-2032, visit the Albany Events website or follow albanyNYevents on Facebook, Twitter and Instagram.