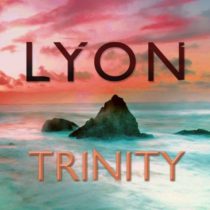 What does a music-monger love more than great weather on Shakedown Street? The answer is a solo project from a member of a favorite band.
SOLARiS drummer Dan Lyons has released Trinity, the third studio album from the New York City producer, recording as LYON. As a member of Ithaca's electro-rock band SOLARiS and touring for years at smaller venues around the Northeast and at festivals such as Catskill Chill, LYON brought together numerous contemporaries for this compilation, including guitarist Wiley Griffin and producers Binary Bits and Digital Davy. Members from Horizon Wireless and SOLARiS also guest starred. Trinity was mastered by Disco Biscuits' archivist and sound engineer Rich Steele.
Each of the 11 songs on this album is seamlessly put together and downright smooth; and each tune features unique euphoric sounds with steady drum beats that seduce a perpetual head bob. The first key track on the record,"When I Was Young," is a bouncy collaboration between Lyons and Horizon Wireless, while "Hydrocuff" flows as an alluring trance with touches of Caribbean steel drums mid-song.
"Midnite Society" offers listeners a surprising and fun mixture of disco and pile-driving guitar jams, and it lead my mind to start jamming into LOTUS shortly after. The title of "Clock Strikes 12'" nicely closes out the collection, as Trinity is the perfect soundtrack for those impromptu after-hour dance parties. Or for listening to as the western sun floated down through the window and left me bouncing and grooving in my chair, feeling completely relaxed and at home in myself.
LYON's beautiful new release, Trinity, can be streamed in full via the artist's Bandcamp page, and if you find yourself impressed, there is no shortage of live SOLARiS documentation to check out.
Key Tracks: "When I Was Young," "Hydrocuff," "Midnite Society," "Clock Strikes 12′"