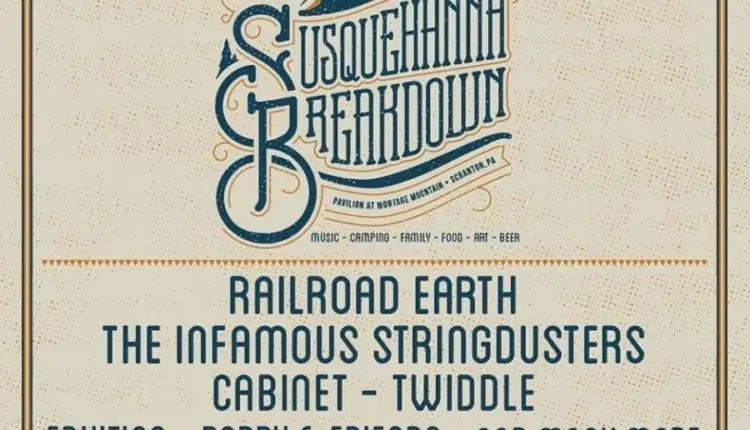 The initial lineup for the fourth Annual Susquehanna Breakdown has been announced. On May 20-21, the Pavillion at Montage Mountain in Scranton, Pennsylvania, will welcome Railroad Earth, the Infamous Stringdusters, Twiddle, Fruition and of course the gracious hosts themselves, Cabinet.
Cabinet is bluegrass, country, folk band that is quickly growing in popularity both in the Appalachian region and throughout the country. Also on the lineup is Pappy and Friends featuring Cabinet's Pappy Biondo.
The Infamous String Dusters are set to release their latest album, Ladies and Gentlemen, on Feb. 5. Twiddle also recently released their latest album, Plump.
Additional bands are expected to be announced.
In the past few years, Montage Mountain has become a household name for music festivals, catering to various musical tastes. For this one, those wishing to camp will set up inside the venue on the lawn. Previous years have offered a farmers market, concert poster art gallery, kids' activity area, as well as a slew of vendors.
Susquehanna Breakdown is a family-friendly festival. According to its website, quiet hours will be enforced from 2 a.m. to 8 a.m.
Tickets for the Susquehanna Breakdown are currently available and with modest prices. Two-day passes with camping are currently $55 plus fees. Two-day VIP passes with camping are now $125 with fees. RV passes are also available for $100. Kids 10 and under are free with adult ticket purchase.
Please visit http://www.susquehannabreakdown.com/ for tickets and additional information.