Buffalo funk/rock/reggae fusion outfit Funktional Flow are giving fans a sneak peek at their upcoming album Time Will Tell. The band released an official studio video for the album's first single, "Back Door."
The band's third studio effort, which will feature 12 tracks, is slated for release in March 2016. The official date and venue location for the band's CD release party will be announced at the band's New Year's Eve show at Buffalo Iron Works.
Time Will Tell was recorded over three weeks at Sonic Farm Studios in Colden with producers Dan Brace and Scott Nadolinski. Although it's Funktional Flow's third studio release, it's the first with Funktional Flow's new lineup. In April 2015, the band took on a new life with the addition of Joey Lewis (guitar) and Matt Lester (keys).
Bassist Ben Whelan told NYS Music that the lineup change has been a positive step for the band's growth. "The type of music we play really calls for the lineup we have now, and it has helped us grow exponentially," said Whelan. "With the addition of Joey and Matt, we truly feel as though we gained brothers, not just band mates. It really has been a great time growing with them and having them add their flavor to the mix. It doesn't always go that way with new additions, so we are really blessed in that aspect!"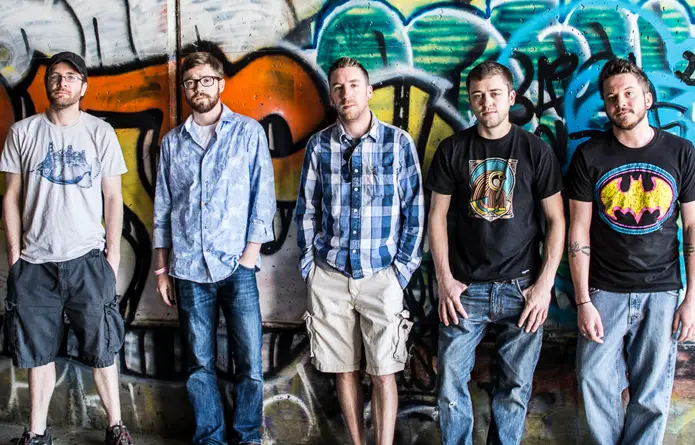 Guitarist and lead vocalist Jeffrey Kuebler told NYS Music that the history of "Back Door" began prior to the song's life with Funktional Flow. "Back Door started as essentially a riff that I had come up with in 2008 when Joey and I were in a band called Lake View Effect," he said. "With me and Joey each contributing to the composition, it all came together and we played it a couple of times with LVE. After years of being on the shelf that was one song we decided to add to the Flow repertoire when Joey joined the band!"
The band chose "Back Door" as its first single due to the overwhelming response the song has gotten from fans at their live shows. The band is currently working on a spring tour to support Time Will Tell that they hope to announce after the New Year. Funktional Flow is slated to open for Twiddle at the Town Ballroom in Buffalo on Feb. 25.