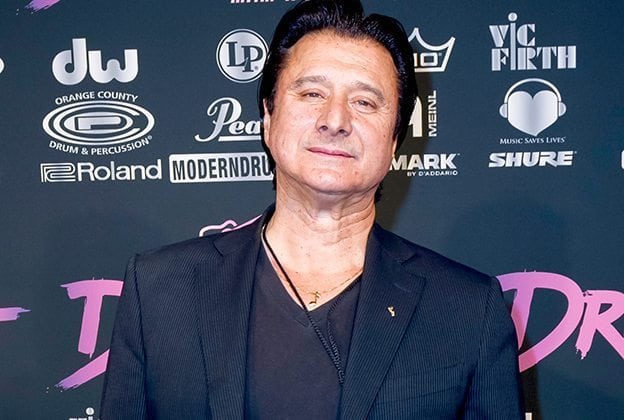 Rumors have been circulating for years about former Journey frontman Steve Perry's return to music, especially after several surprise guest appearances with veteran alt-rockers Eels last year. Perry has finally broken his silence, with a call Friday to L.A. classic rock station KSWD. In the interview, Perry reveals that he has been in the studio since March and hopes to have a new album completed for early 2016.
The first public performance in 19 years from one of classic rock's signature voices was captured in St. Paul, Minnesota and posted to YouTube by an Eels fan. To date, the video has received over 2 million views. Check it out here:
While talk of a Perry reunion with his former bandmates in Journey is premature, in light of last year's appearances with Eels, current Journey vocalist Arnel Pineda raised eyebrows last year tweeting the following:
@TessSuarez he should come back.his voice us still thrre..missed that voice.

— Arnel Pineda (@arnelpineda) May 26, 2014
With Perry's confirmation of new material, fans waiting since his last solo outing, 1994's For the Love of Strange Medicine, now have something to look forward to for 2016. These fans may have the blossoming friendship between Perry and Eels frontman E (AKA: Mark Oliver Everett) to thank for the reclusive vocalist's return.
Perry and E are not only occasional stage mates, they have developed a true friendship over the years after being introduced by a mutual friend. E tells the story in a Stereogum interview from May 2014.
Journey, meanwhile, recently announced a summer shed tour with The Doobie Brothers. Syracuse's Lakeside Amphitheater, as well as Saratoga and Darien Lake, are New York dates for this package tour.