Otherwise drummer Corky Gainsford stated that he will part ways with the band in a video he posted on his Facebook page.
Gainsford cited creative differences and personality conflicts as some of the reasons for stepping down from the band after five years. Gainsford's last show with Otherwise will be Dec. 26 in the band's hometown of Las Vegas at the Hard Rock Hotel.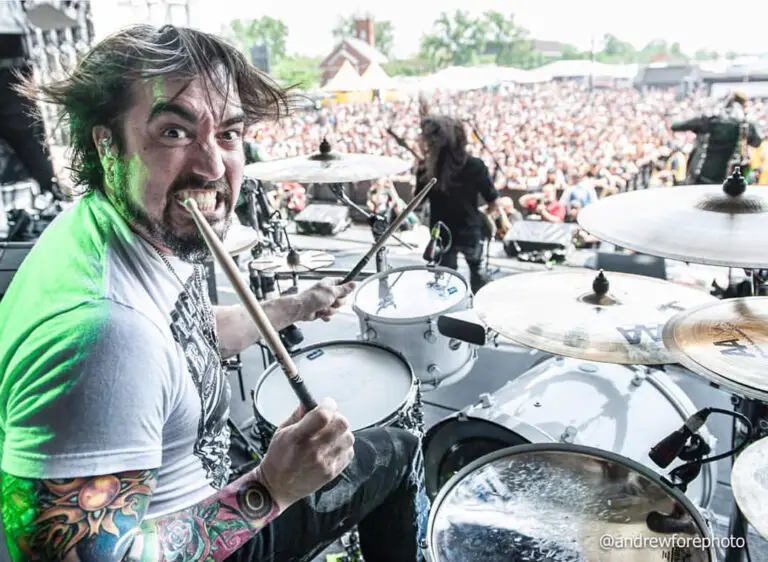 Guitarist Andrew Pugh will also depart and wrap up with the band on Dec. 26.
Some excerpts from Gainsford's video has been transcribed below:
Whats up everyone? This is Corky Gainsford here. There's no real easy way to say this so I'm just gonna come out and say it. After five years in Otherwise, it is time for me to move on to the next opportunity in my music career. I don't know what that next adventure might be; I just know that this is no longer the right place for me anymore. Simply put, artistic differences and personality conflicts in the band have prevented us from being productive creatively, and for the betterment of everybody involved, it's simply time for us to go our separate ways.

My time in Otherwise has been such a great, crazy whirlwind of an experience. I've had so many roles with the band — everything from drummer to songwriter, producer, engineer, tour manager, business manager, merch manager, fix the broken RV or find us a van to get to the next gig on time manager and I'm sure a few other things I've forgotten, but really it's been a great and truly rewarding experience to live out a dream that I worked my entire life towards. So thank you to everyone who has supported us along the way.

I'm gonna continue making music. I will be always making music. It is something that is in my blood, in my bones, in my DNA, and I will never stop making music.
Gainsford also stated in the video that he plans to still show his other artistic side as he will continue to create art on drumheads and cymbals and any other canvas that presents itself. Gainsford went on to say the popularity of his artwork is a blessing and that it's an outlet that he loves to show that creative side of him.
Gainsford closed out the video by thanking everyone who supported him throughout his career. Gainsford also wished Otherwise nothing but the best moving forward while they work on their third album.
Gainford's and Pugh's departure makes the Patrick brothers (Adrian and Ryan) the only two remaining original members left in the band. About a year ago, bassist Vassilios Metropoulos left the band and was replaced by Tony "The Beast" Carboney.
BAND ANNOUNCEMENT:"After 5 years with OTHERWISE, it's time for me to pursue other opportunities in my music career."Please see the video for all the details.Thank you, Corky G*

Posted by Corky Gainsford on Friday, December 11, 2015