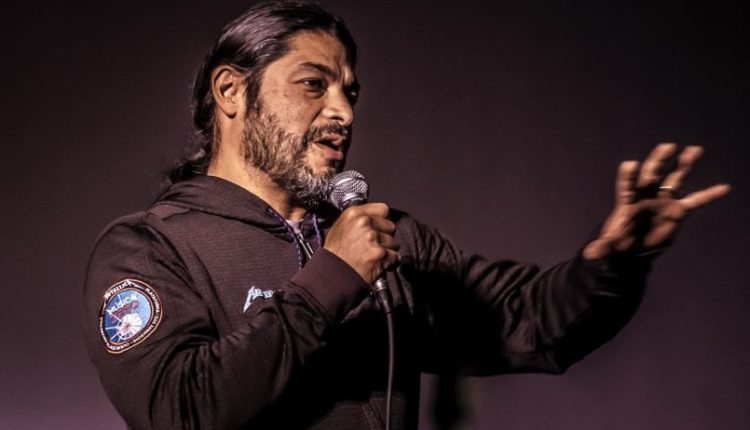 Robert Trujillo Premiers "JACO" for RSD Black Friday 2015 in Syracuse
Many people associate the madness that is Black Friday with people waiting in extremely long lines, sometimes even camping out, to get the hottest items of the year at the best bargain prices. Typically the main events happen at malls and big box stores and end up being the centerpiece of the 5 o'clock news. I, however, associate Black Friday with an event that is a quintessential experience for devotees of vinyl record collecting: Record Store Day.
Syracuse is fortunate enough to be the home of Soundgarden, an amazing independent record store. Soundgarden is one of the hosts of Black Friday Record Store Day, a day that boasts rare and unique music releases primarily on vinyl, but other formats are included in the celebration as well. One of the special releases this year was a documentary film that highlights the life and death of Jazz musician Jaco Pastorius. The film was directed by Paul Merchand and Stephen Kikak and was co-produced by Metallica bassist Robert Trujillo and John Battsek of Passion Pictures.
Robert Trujillo has been on the road promoting the release of the film and made a stop at Soundgarden on Black Friday Record Store Day. Trujillo signed copies of the film, took photos and chatted with a long line of fans. Anyone who purchased a copy of the film at Soundgarden received a wristband for the meet and greet. The purchase also included tickets to a premier screening of JACO and a question and answer session with Robert Trujillo at the Palace Theater that evening.
The event at the Palace Theater was packed with fans. It kicked off with a very heartwarming introduction by Frank Malfitano Executive Director of Syracuse's Jazz fest of over 30 years. Michael Massurin Executive Director of Syracuse International Film festival and Soundgarden owner Bryan Burkert were also in attendance. Robert Trujillo provided a brief history of how the idea for the documentary was conceived, including the process and some of the highs and lows during production.
The film explores the life of Jaco Pastorious from his childhood through his rise to fame as the world's greatest bass player to his tragic and early death in 1987. The film also explores the sad reality for many people who suffer from mental health issues. During the time that Jaco was alive the reality was that the issues were mainly ignored and written off and there was no effective treatment in place for mental health disorders.
After the film ended, Robert spent some time with fans answering questions about Jaco, his journey making the film, what happened to his famous "bass of doom" and one exuberant fan managed to sneak in the question many Syracuse fans have been wondering "when is Metallica, coming back to Syracuse?" to which Robert smiled and stated, "Well, let us finish working on the new record and I will see if I can get all of us here."
It was great to see so many musicians and music fans of all genres come out to this event. It truly shows how supportive the Syracuse music scene is of all music types! I hope to see more events like this take place here in the near future.
 [FinalTilesGallery id='548′]