Nectar's, the mecca of Vermont's music scene celebrated it's 40th birthday with a re-union of the Unknown Blues Band which also marked the tenth anniversary of the passing of bandleader Big Joe Burrell. This famed band reunited with it's crack Kilimanjaro brilliant core of Paul Asbell on guitar, Chas Eller on organ, Tony Markellis on bass, Lucas Adler on drums with Terry Younk and Dave Grippo on saxophone. They were joined vocally by soul man Dave Keller and the stellar Dwight Ritcher and Nicole Nelson as well as honored harmonica hosts Charlie Frazier and Bob Stannard. It was a night of great music recalling the past songs of Big Joe Burrell with shakes and solos to a crowd that swung to the groove and called for more.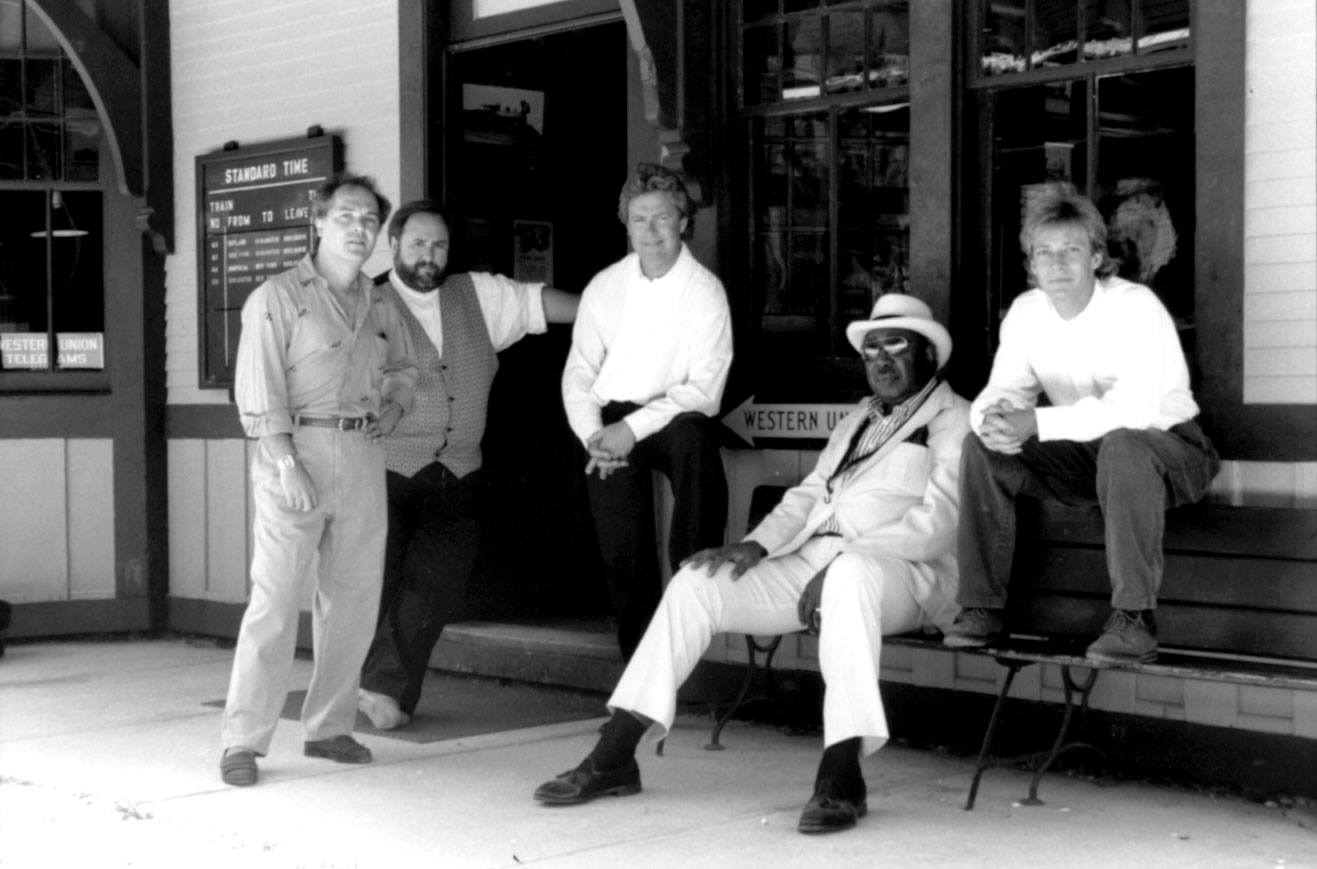 Big Joe and the Unknown Blues Band first performed at the Newport Jazz Festival and then toured the world in the 1990's as well as backing up the legendary bluesman Paul Butterfield. Musical celebrities passing through Burlington would frequently join the band such as B.B. King and Betty Carter.
An association formed with Phish guitarist's Trey Anastasio, who said he moved to Burlington largely because of the Unknown Blues Band and the quality of live music they put out. Paul Asbell, the UBB guitarist's became Trey's guitar teacher, and later on bassist Tony Markellis began playing with Trey in Trey Anastasio Band and keyboardist Chas Eller partnered with Trey at his personal recording studio, The Barn.
After this great show, people are hoping that the UBB will be back on the scene and bringing the blues back to Burlington and beyond.