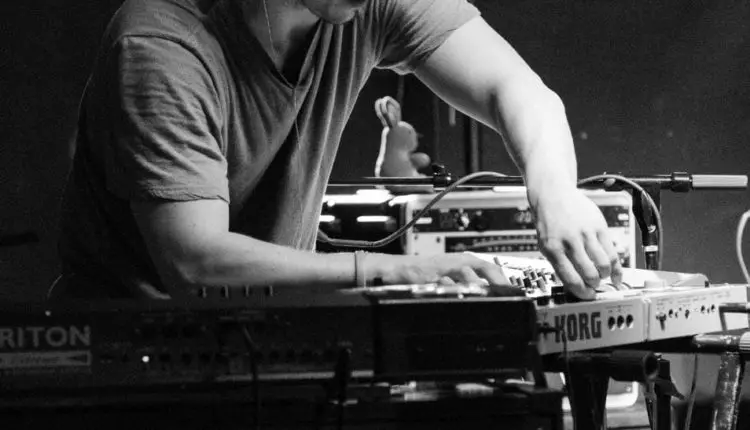 Albany jam rockers Formula 5 announced Thursday that founding keyboardist Mike McDonald, is departing the group at the end of 2015 for personal reasons, so he can focus his attention toward building his family.

Here is the announcement as posted on their Facebook page:
Hi friends and fans,
We've reached a juncture here in Formula 5 camp and it pains us to announce that our own Mike McDonald will be stepping down as a member of Formula 5 at the end of 2015. Mike has been with us since the beginning and has been a big part of what we have built here with our music, business, and community. As a group, we have been discussing this change for some time now and while it is a very emotional and difficult decision for us all, we all support Mike with his decision to step down and wish him luck in his future endeavors. This decision was made on good terms – it was simply a personal decision that had to be made.
One thing we want to assure everyone of is that Formula 5 will continue on. Mike will always be a big part of Formula 5 but his decision was made to allow F5 to continue to grow, and keep making music and bringing joy to people. And that is what he has urged us to do. While bittersweet, we are accepting of the changes and excited to announce that we will welcome a new member and long-time friend Matt Richards to take over keyboards and vocal duties. Matt is an excellent musician that has experience playing with the prog-funk group The Assortment of Crayons and we are excited to see how this new chapter of Formula 5 evolves. We are very grateful to be able to perform music and appreciate everyone's continued love and support for F5.
McDonald took to the social media site to express his sincere thanks for his time in the band.
It is with a heavy heart that I announce that I will be stepping down as a member of Formula 5. This was not an easy decision and one that I (and the band) struggled with for quite some time now. First off, I want to say that I love music, I love performing, and I love this band. That isn't going to change. Writing music with these guys, performing live, learning about the business, and traveling around the northeast and meeting some amazing people and musicians has been phenomenal and something that I will be forever be grateful for. The business side of music can be quite grueling and often not even close to profitable – But this band, the music, its members, our fans, and the northeast music community is something very special and has made it all worth it.
The struggle of balancing my family, my "other" full-time career, and the development of this band has become too much for me to commit to the countless hours I believe are necessary to keep pushing Formula 5 upward with the momentum we have seen over the last few years. Despite all this, it would pain me to see this band simply fade away because of my own personal situation changing. This is something that we, as a band, have discussed greatly over the last year or so. While a very difficult decision for me personally, we all have worked too hard to get where we are today and I would hate to see this band and community fade away – that is why I am stepping down.
But Formula 5 is far from done. These guys are my family and I know that they are making better music than ever before and the future looks very, very bright. The band is very excited to announce that a long-time friend and a fantastic keyboard player and musician, Matt Richards will be stepping in as a new member. He has written and performed with The Assortment of Crayons and I truly think he is a fantastic addition to push Formula 5 into its newest chapter.
Change is good. While still a somber situation for me personally, I strongly urge all of you to still support Formula 5 and the great music that they are and will continue to create.
I will be finishing out the rest of the calendar year playing the next 3 shows with Formula 5 – my last show being on December 12th at dinosaur bbq in Troy. If you feel so inclined, come on out and bid farewell to this chapter of F5.
** Sat Nov 14th – Monopole Bar – Plattsburgh, NY (2 sets) –https://www.facebook.com/events/990469491013152/
** Friday Nov 27th – Annual Black Friday Bash w/ Formula 5, The Jauntee & Sprocket – The Hollow – Albany, NY! – The Hollow Bar + Kitchen – Albany, NY (w/ The Jauntee, Sprocket) –https://www.facebook.com/events/825373814250781/
** Sat Dec 12th – Farewell Show – Dinosaur BBQ – Troy, NY (2 sets)
Thank you to my family, friends, and fans for supporting me throughout the last 5-6 years as I followed one of my dreams.
This post will be updated as more information becomes available.