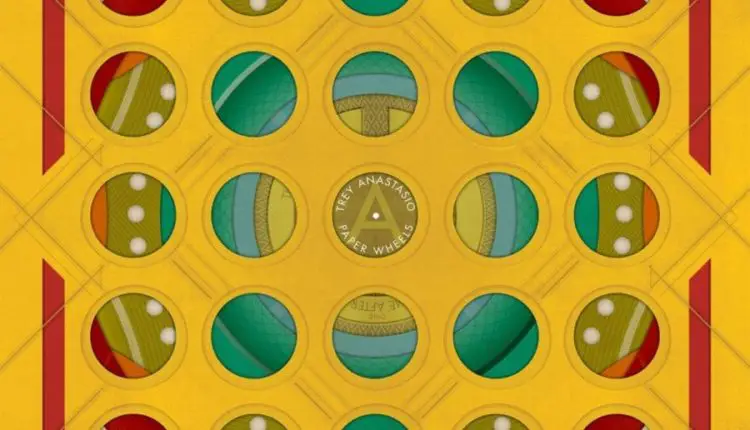 Hearing Aide: Trey Anastasio's 'Paper Wheels'
Paper Wheels is Trey Anastasio's tenth solo album. The Phish frontman's side project is an outlet for looser, more introspective material. The Trey Anastasio Band, TAB for short, is made up of seven members: drummer Russ Lawton, bassist Tony Markellis, keyboardist Ray Paczkowski, and a three-piece horn section with Jennifer Hartswick on trumpet, Natalie Cressman on trombone and James Casey on saxophone.
Most of the material on this album contemplates the passage of time and one's place in life. The album's second track, "The Song," distills this down succintly, with a refrain of "All that's left is the song."
Mixed in with the bright and melancholy pop, "Never" leaves space at the end of the track for a darker psychedelic jam. The slightly silly and lighthearted "In Rounds" stands out from the rest of the album with it's funky bassline and shuffling drums providing a strong foundation for nice organ and horn work. "Bounce" builds to an uptempo second movement and literally commands the listener to jump around and dance.
Paper Wheels is an intimate album that showcases Anastasio's knack for composition, blending elements of pop, jazz, funk and classic rock with almost orchestral arrangements.
Key Tracks: The Song, In Rounds, Bounce
[embedyt] http://www.youtube.com/watch?v=Q-S-vMSzNSs[/embedyt]