Thursday night in Burlington, Young the Giant healed some broken hearts by more than making up for their February 12 show cancellation at Higher Ground. Their sold out October 22 show was not only their tour kick-off show, but also their make up date for that cancellation in February. Much to the delight of many, all tickets from the previous date were honored. This was one crowd that were elated to find out that Young the Giant are good for their word.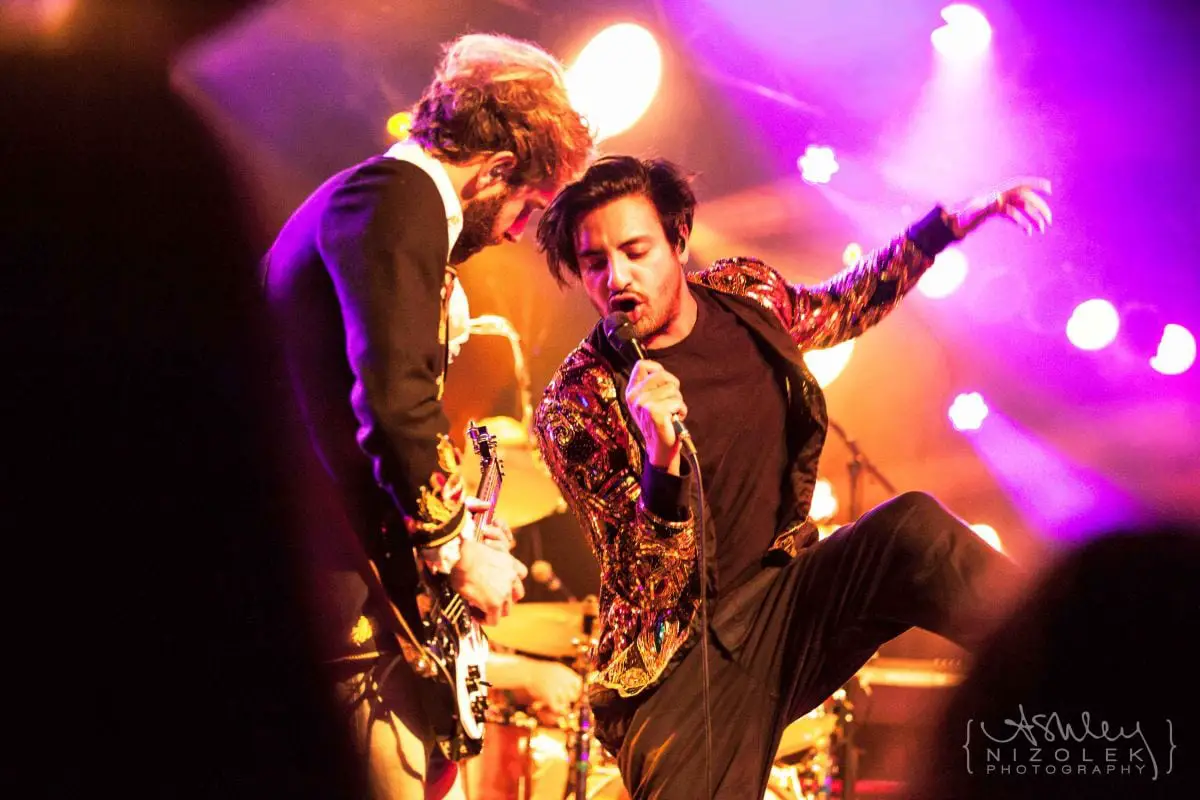 Wildling opened up the night with a solid set and jubilant tone. Talking to the crowd about their excitement to be on the road with Young the Giant, after only being a band themselves for a year's time, before launching into a unique cover of Neil Young's classic, "Heart of Gold." Their sound is easy to digest but interesting enough to keep you actively listening. "Hummingbird", an early single,  is especially catchy with a powerful tribal beat. Overall, I was reminded of bands like Band of Horses and Kings of Leon, neither of which is a bad thing for a young band to be compared to. Gauging by the audience's response throughout their set, Wildling was the perfect choice for support on this tour.
The electricity that could be felt in the crowd right before Young the Giant took the stage was palpable. Anticipation gave way to euphoria as the band exploded onto the stage, with fans transfixed on the band from the first note. Never has there been a more welcomed sequined jacket in the lives of concert goers, than the one worn by frontman, Sameer Gadhia. He was a literal light on stage; a bouncing ball of reflective kinetic energy, with a voice that became the heartbeats of hundreds of people.  Sameer spoke to the audience between songs more than once, about the bands gratitude and appreciation of their fans, thanking them for their support and reiterating that he really means it, from his soul. He even encouraged fans to stop them and talk to them after the show because, as he put it, "we're all just people". Those moments really seem to set the tone for the show, making it feel less like indie rock band royalty and their fans, but more like a community of music lovers, all in it for the same thing.
Over their roughly 90 minute set, Young the Giant covered a wide range of material from both their self titled album, and Mind Over Matter, with their monstrously successful 2011 single, "Cough Syrup", the clear crowd favorite. During that song, everyone in Higher Ground was singing outloud, and can you blame them? That song launched a brightly defined career for 5 gracious musicians from Irvine, California.