It's been two weeks since Phish's Magnaball festival and the buzz from the weekend is still in the air. With the summer wrapping up this weekend at Dick's Sporting Goods Park in Commerce City, CO, we asked NYS Music staffers who attended Phish's 10th festival what their takeaways were, following time to rest and reflect on the weekend. (Ed. note – this roundtable was conducted prior to Phish's announcement of shows in Mexico in January)
How does Magnaball compare to past Phish festivals?
Jim Rizzo: Having only attended Festival 8 and Super Ball IX, I'd say that Magnaball was tops. There was a lot going on throughout the weekend that kept everyone occupied and not looking to simply sit around at their campsites. A lot of planning went into the festival, and it showed. I enjoyed myself more overall at this festival than either of the two previous festivals.
Jess Collier: This was my sixth Phish fest, and I'm not gonna lie, it was easier when I was 17 years old. Overall, though, I felt it was pretty similar to the other Phish fests I've been to.
Tim O'Shea: For some reason, Magnaball felt smaller and more intimate than Phish festivals of the past. Not sure if this was attributed to residing in RV Camping for the first time or not, but the fest as a whole felt almost like oversized regular Phish shows based on this and the fairly standard song selections for the "announced" shows.
Darren Kemp: Having experienced two previous phishtivals – Camp Oswego and Superball – it seems apparent that every one is an obvious upgrade from the previous. Camp Phish learns from their mistakes and rectifies them with ease. With ample and usually "clean enough" portapotties, unbelievable food and beverage choices at festival reasonable pricing, fast moving shower lines, roving ice carts, professional and not overbearing security, and sound and lights that are simply incomparable to peers, Magnaball proved itself to be one of the best festival experiences of a lifetime.
Neil Benjamin, Jr.: MagnaBall was special in a different way from Superball and Coventry. It felt more together, like every single person in attendance was lost in a world that only the people around them would understand. It was all smiles, and my interaction with fans was the best I've experienced. And musically, it was spot-on with exploration all over. I still enjoyed Superball as a whole more, but that had special meaning attached.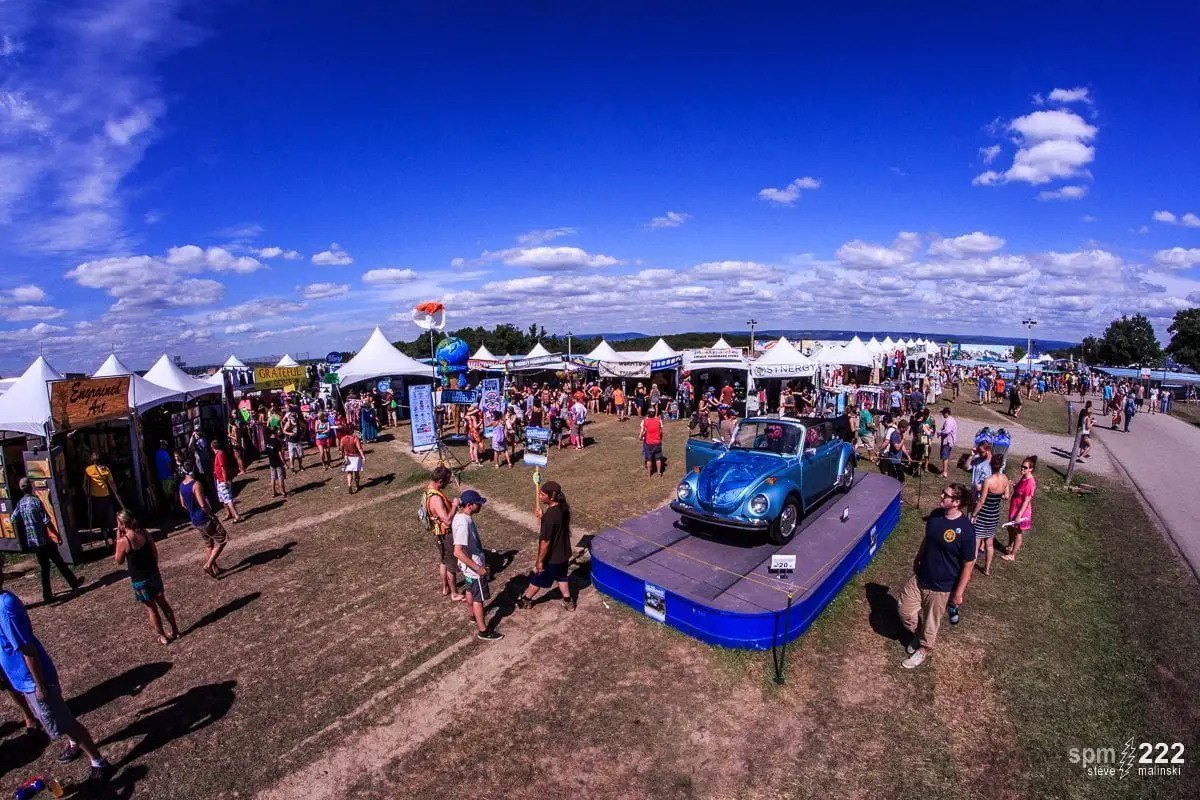 How does Magnaball measure up against other music festivals?
Tom Sgroi: I have been to a number of different festivals and as far as setup goes I want to say Magnaball is tops. Watkins Glen is such a perfect setup and the venue worked great. I loved how Phish organized everything and with only them playing made it feel not so rushed like other festivals.

Darren Kemp: No comparison. Instead of running from stage to stage and making decisions about what bands to see, this "one band" festival allowed the days to be about community, art, conversation, caring, and anticipation.
Neil Benjamin, Jr.: You can't compare a festival where one band draws 40,000 people to ones where 100 draws the same. Phish festivals are unlike anything else in the music world.
Jess Collier: My boyfriend insists that Phish festivals are ridiculous because there's only one band playing. "What's the point of throwing a music festival if it's just one band?" is his reasoning. I never really thought of that before he first mentioned it to me, since my first three or so music festivals were all Phish fests, and I never felt the need for more bands. But once he mentioned it, I started to think that maybe it wouldn't be the worst thing ever to add some other bands.
Steve Malinski: It's tough to compare. Magnaball is in its own league of festival with the pace and atmosphere. While it's not musically packed from 10am until 2am with multiple stages of music, the time to relax and make new friends put it a notch above other festivals – quality vs. quantity, as they say.
What was the Number 1 thing you loved about Magnaball?
Eli Stein: Enjoying a great old band with great old friends.
Neil Benjamin, Jr.: The relaxed atmosphere. I wasn't bombarded with people selling this or that, and didn't have to deal with many waste cases. That, and I got to attend it with someone super close to me and also my best friend from childhood. Made it special.
Steve Malinski: The community. I've only ever experienced Phish in single-day stints so the music was the only side of Phish I saw. Getting a full 3-day immersion in it, off the grid, with other phans was really special.

Jess Collier: The music of course!
Jim Rizzo: The energy was incredible. I realize it's not something concrete, but there was a certain energy throughout the festival that existed among the attendees, the band, and each and every person working the festival from the vendors to the security folks. Everyone seemed to share the same energy and excitement that this was a very special event. And that made it even more special.
Tom Sgroi: I think I enjoyed that it was just one band, it allowed for you not to miss anything and not feel rushed.
Tim O'Shea: The number one thing was far and away the "unannounced" but universally known secret set. Take the randomness of Superball's Storage Jam, add tremendous visual displays and more freewheeling and psychedelic jamming and you've got the Drive In Set.
Darren Kemp: Phish
What could have been improved with Magnaball? For future Phish festivals?
Tom Sgroi: I really liked that their was only Phish but I wouldn't have minded a smaller band at late night.
Steve Malinski: On-site communication of weekend activities and the layout of the grounds. While only so many paper maps can be passed around, it would have been nice to see a board or something along that line at the entrances with a large map and list of activities and events. Since it's 2015, perhaps even a smartphone app like some other festivals make for themselves would be very beneficial. The field had a few sweet spots for stage viewing but the slant of the field was slightly unfriendly for seeing the stage in some areas. Projection screens on the sides of the stage would have prevented a few achy necks. Warm showers. Though, ice cold showers are a good wakeup call.
Jess Collier: If you're going to make people camp that far away, maybe give them mini-sites or storage lockers or something closer to the concert grounds so they don't have to walk the hour round trip to pick up a hoodie during setbreak. Also, screens showing what's going on onstage would have been great for fans who didn't want to muscle their way up through the crowd to get a good view.
Tim O'Shea: Portable bathrooms could have been managed a little better. Page side porto's were extremely crowded and somewhat clusterfuck-ish. And the RV camping area didn't seem to be equipped with enough either. Thank goodness for the small public restroom with flushable toilets that everyone knew about but still kept hush hush about.
Eli Stein: Directional signage and signage in general seemed to be an after thought. Other festivals I have been to are very easy to navigate and make ample use of clear signs. The festival signs at Magnaball mixed in with the general signs used at the racetrack. They needed to be more clearly from the festival and also needed to more clearly point the way. Big room for improvement here.
Jim Rizzo: The walks from the campsites to the festival grounds were very long. There were also walkways and exits that did not double as entrances, which made things confusing when people tried to visit friends in other campgrounds and make their way back to their own, having to cut through the festival grounds. So I guess improved directional signage would have been very helpful. They should keep this in mind for future festivals. Signage should be extended to the drive in to allow people to better find various campgrounds to at least try to stay in the same campground as friends they aren't arriving with.
Neil Benjamin, Jr.: Security into the show area was annoying and slow. Let us bring beer into that area and I'm a happy man.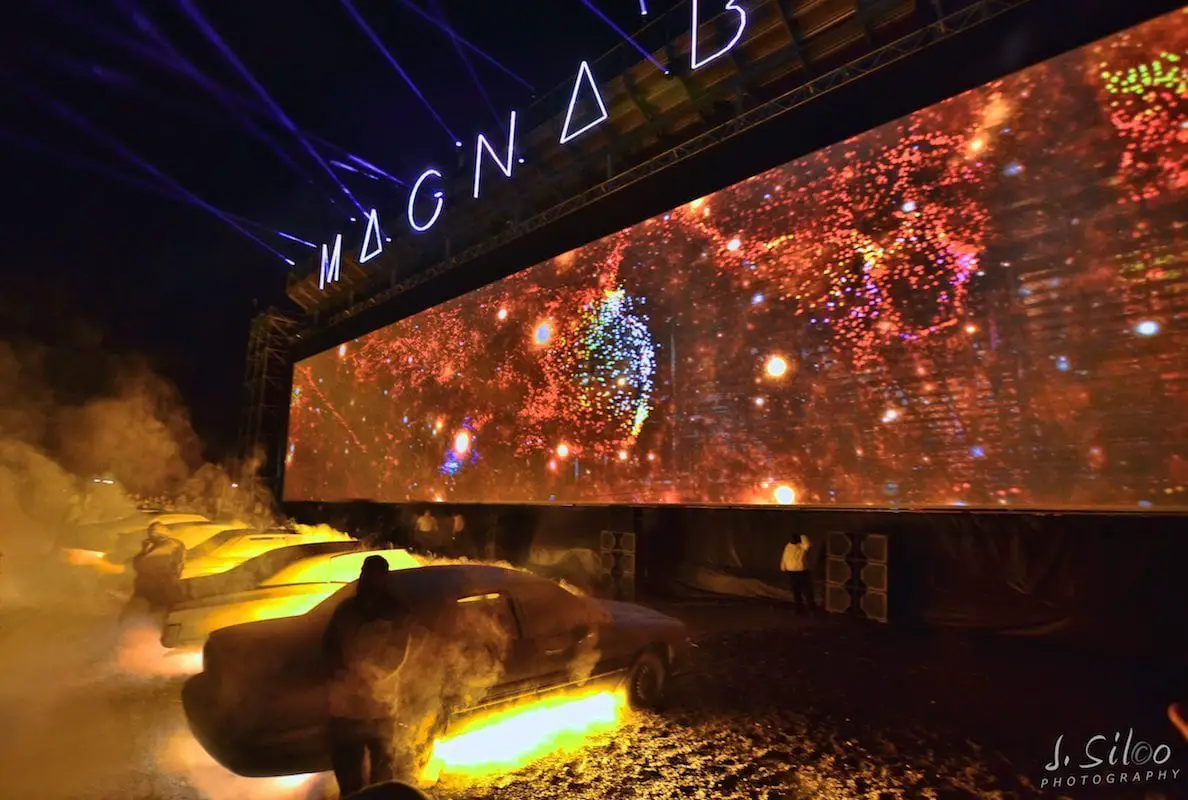 What can other music festivals learn from Phish festivals?
Jess Collier: I love the atmosphere at Phish festivals. They always have the groups of characters roaming about, and the collaborative art installations, both of which could be supercool at a lot of other festivals. I like the idea of themes for the festival as well.
Eli Stein: The quality of sound at Magnaball was as good as any concert I have attended. Outdoor concerts in general and festivals specifically often have horrible sound. Other festivals should make this more of a priority.
Steve Malinski: Other festivals can look up to the security and law enforcement at a Phish festival. They were remarkably friendly and cordial.
What was the best moment of the festival for you? Why?
Neil Benjamin, Jr.: "Blaze On," hands down. Have had a really rough two years personally and that song picks me up and makes me smile. I got to stand arm-in-arm with my best friend since childhood, singing those lyrics of redemption. It made me tear up for the third time ever at a Phish show. If I could recreate that moment every day, I would. Bumping into old tour friends is up there, too. I just love seeing old faces from years past.
Jim Rizzo: The best moment for me was definitely the Drive In Set. It felt like it was… IT. All the energy from the previous incredible three sets of music came to a head with that set as the anticipation built while attendees arrived wondering what was going to happen.
Eli Stein: The jam in Tweezer mirrored the jam in Weekapaug from Colgate 4/23/93, which is one of my favorite Phish moments of all time, so that's an easy pick for best moment for me personally.
Anastasia Marie Michalowskij: The thing I loved about Magnaball was how laid back it was. Comparatively it was a cool change of pace to go to a music featival and only see one musical act preform the whole weekend. I also loved all of the instillation art and the featured film. It was nice to see so many other creative artforms being celebrated.
Steve Malinski: Day 2, Set 2: I broke away from my friends for a set so I could do my best to get a good view and managed to get myself to a perfect spot next to the soundboard, no one in front of me. As the set went on a small cluster of set friends formed and we all stood our ground there for the set. It was really great to share the fun of the music with complete strangers.
Darren Kemp: Ending the weekend on the Ferris wheel with my beautiful new girlfriend as fireworks went off over our heads was one of the most memorable experiences of my life.
Jess Collier: "Simple" has been one of my favorite Phish songs since I started listening to them about 20 years ago, so I was thrilled when the first show on the first night opened with that wonderful tune. The beginning of the fest holds so much promise and so much anticipation, so there are few things that compare with the very first chords of the first show, anyway. And to make it my favorite song? Just magic.