Sublime with Rome at the beautiful Constellation Brands – Marvin Sands Performing Arts Center (CMAC) Aug. 4, had a very laid back festival vibe going on. Intended or not, that was the feel for the night. And it was just fine.
There were guys and gals from the 20-something age bracket mostly. Flowers in their hair, some bearing bare feet, girls with hula hoops, tie dye and reggae nation shirts decorated the shiny happy people in the venue tonight.  Everyone came together this warm yet cloudy summer evening to witness the vibes we know as Mickey Avalon, Pepper, Rebelution and Sublime with Rome.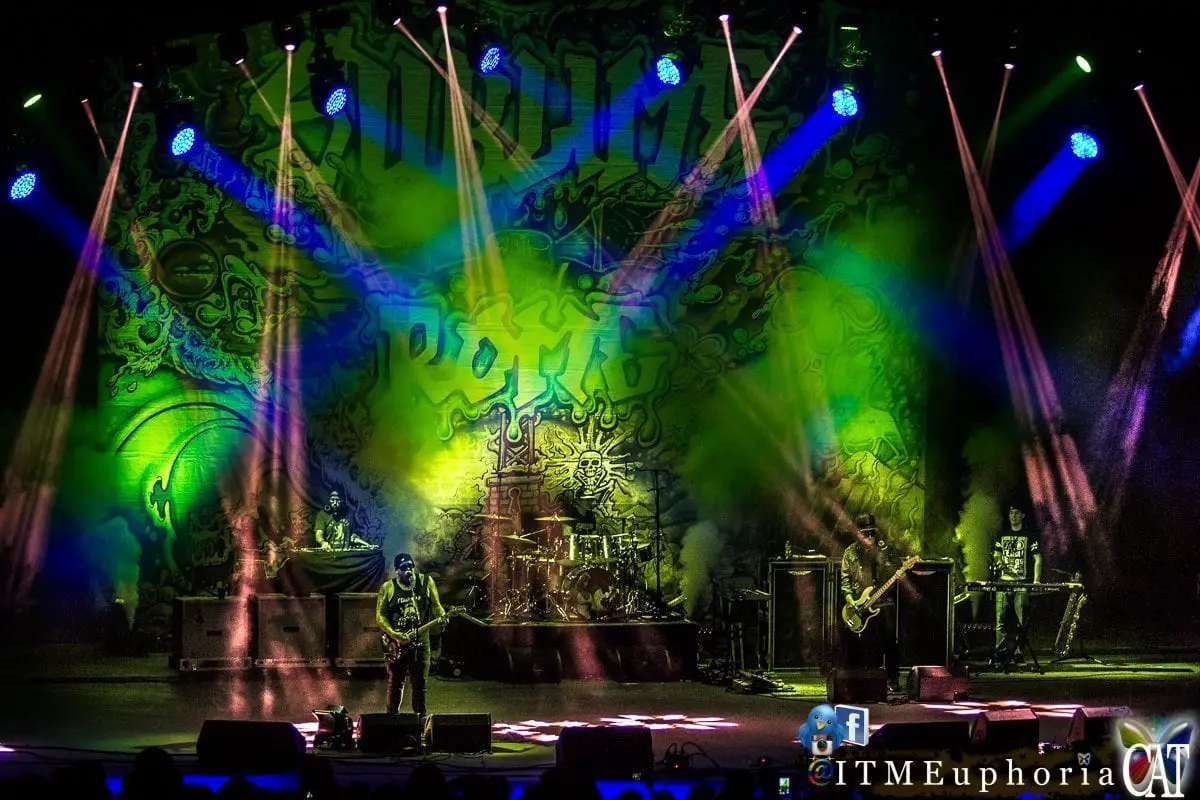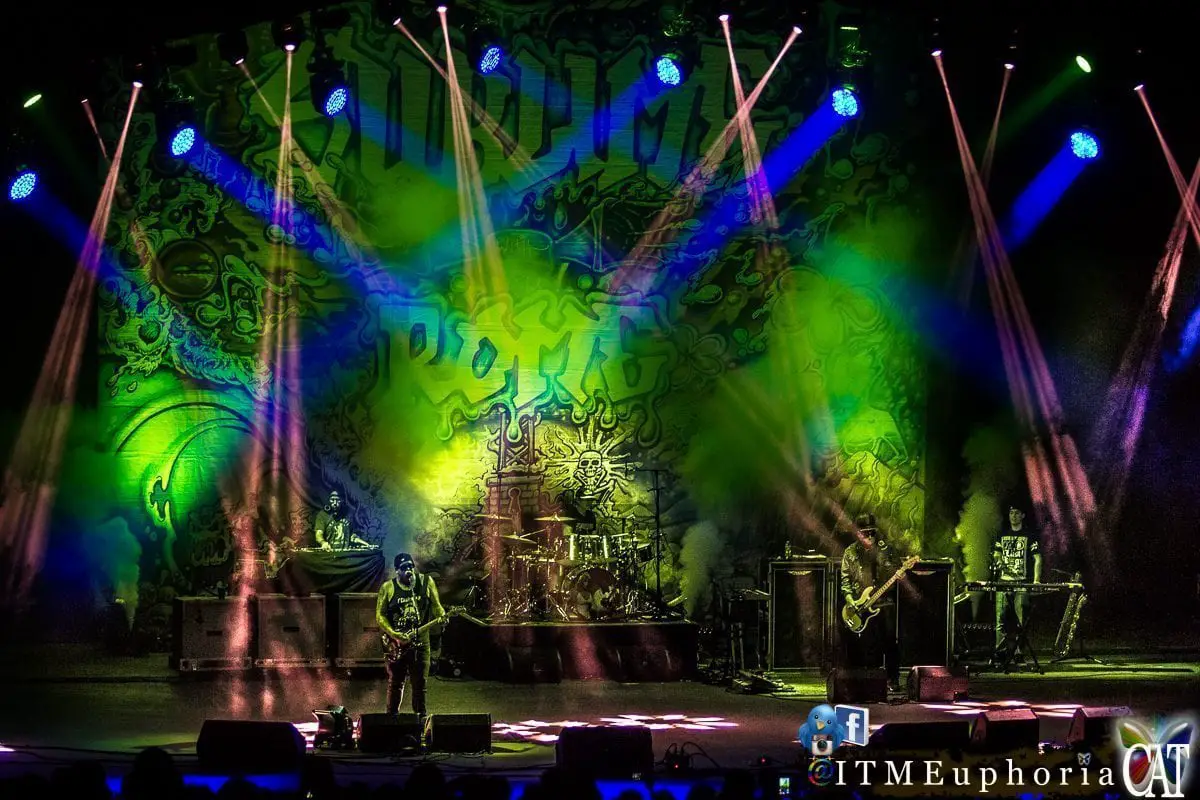 Pepper  heated up the night like the hot tamales trio they are. Mixing things up with rock edge to their reggae, hip-hop  sound they immediately hit the stage and got right into the tunes.  The only request they had been for the sound guy: "Hey sound guy, this place is made of metal, turn up our bass" ordered front man Kaleo.  That's when their energetic upbeat flare came out and got the crowd going.  People were singing along  loud and proud.  Which resulted in a some excitement, clapping along bopping around and when asked to jump around by the band, the crowd up in the front rows delightfully accommodated.  With a tight-knit fast paced set, all in attendance were primed up and ready for more.  The band members, a divine mix of fellas, two are from Hawaii and one from San Diego, California.  They are now just based out of  San Diego, Ca.  They definitely seasoned the night with their good vibrations of beach hang tunes, and weekend party anthems.  Pepper is: Kaleo Wassman– vocalist/guitarist, Bret Bollinger-vocalist/bassist  drummer Yesod Williams. Pepper is still out in support of their 2013 sixth studio album, this one self- titled and released on their own record label Law Records.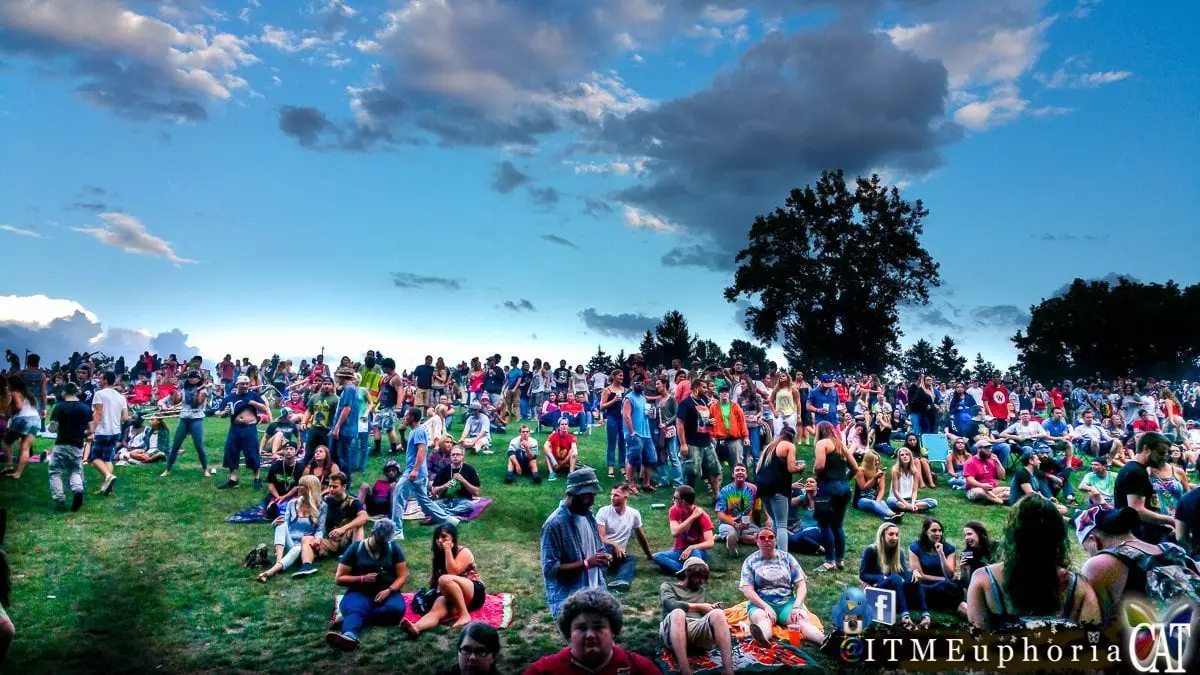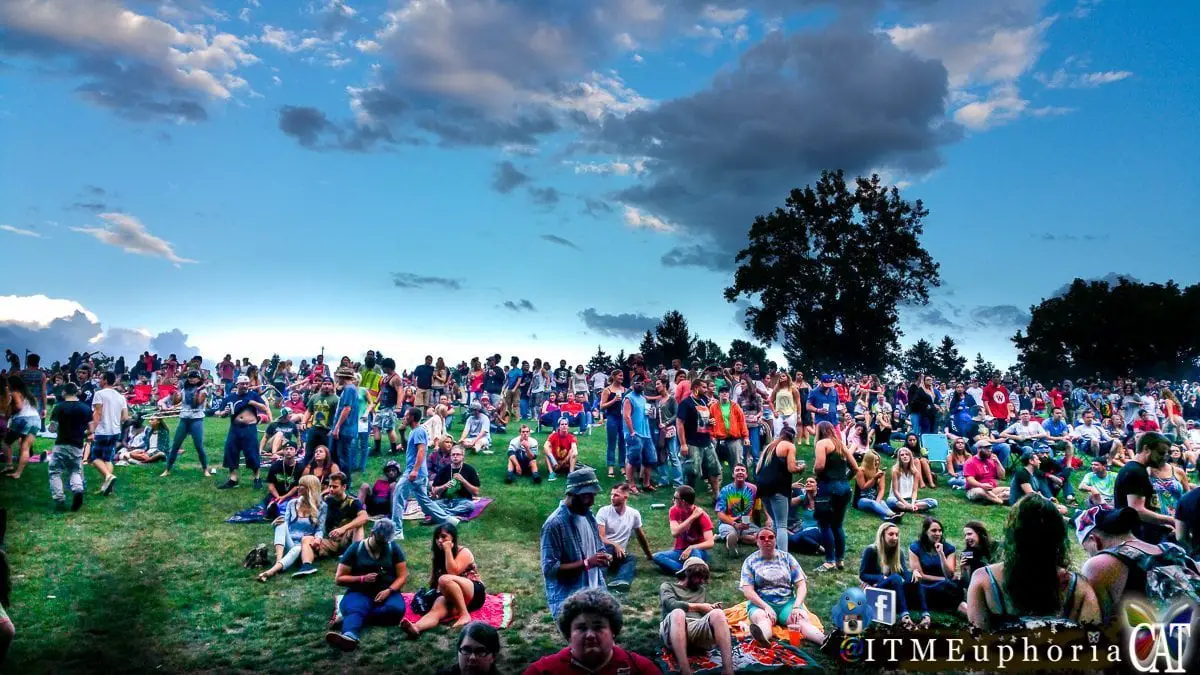 Find Pepper at:
Tumblr
Twitter
FaceBook
Rebelution  comes cruising in from Isla Vista California. The band consists of Eric Rachmany – Guitars, vocals, Marley D. Williams – Bass, Rory Carey – Keyboards,Wesley Finley – Drums and two special guest touring members: Khris Royal – Sax, percussion, Zach Meyerowitz – Trumpet. They are out spreading the love and good vibrations in support of their current release Count Me In Remix EP
These guys came right out and went directly into the set with their signature uplifting rocking, world reggae sound, complete with a two-man brass section.  It set the mood for their sway and sing-a-long set.  A perfect warm summer breeze that came through completed the "beach" feel to a now full house under the shell, once someone announced for all who were on the lawn to come in due to sprinkles of rain that started during the Pepper set.  One would think this would cause chaos, but there were a few seats to be filled. Actually, it worked out quite nicely because well,everyone one was in a peace and love mood while Rebelution sang 'To blessed to be stressed'. Everyone came together to enjoy the night while beach balls and glow sticks were being tossed around, girls danced enchantingly with their hula hoops.  An even cooler aspect to the set, there was a young girl and guy up on stage painting on a canvas while the band played.  Rebelution played one song into the next which kept the flow of the night moving in the right direction.  They seemingly could have played forever with the amazing energy they contained and the crowds response, neither side seemed like they would have minded if they played all night. Like most things though, it had to come to a beautiful end.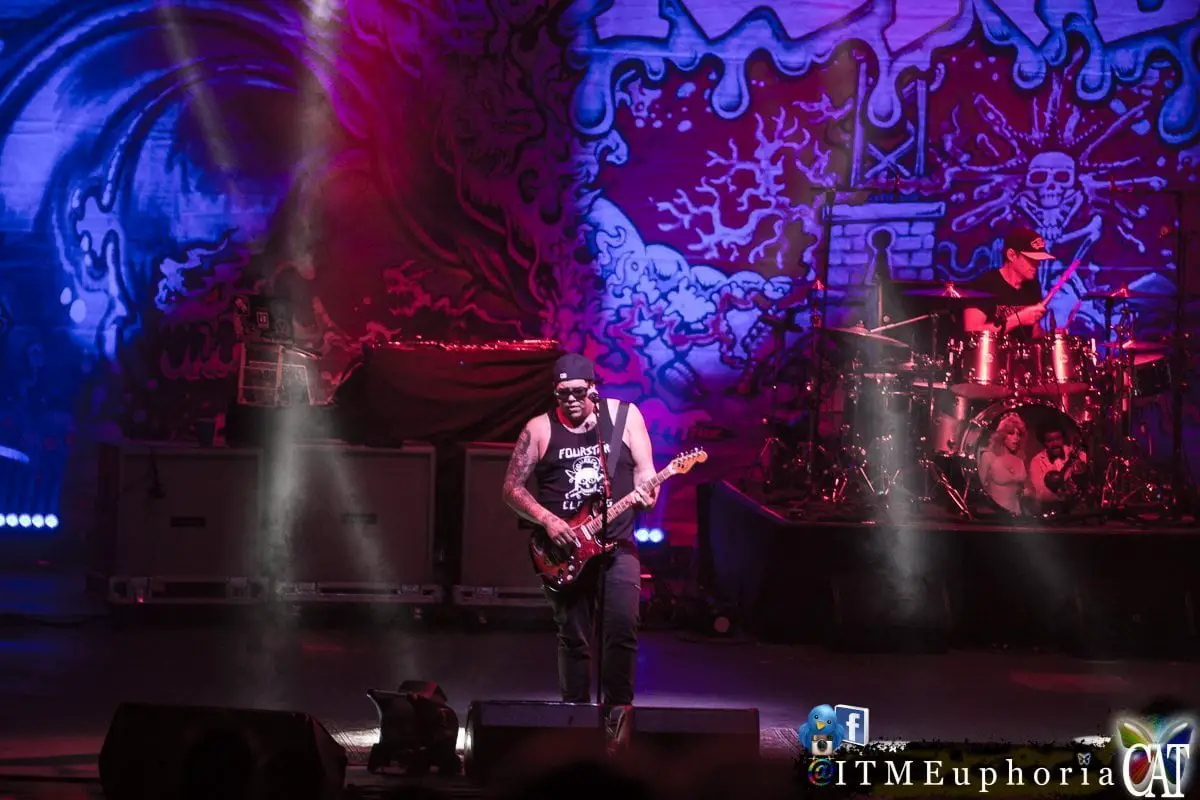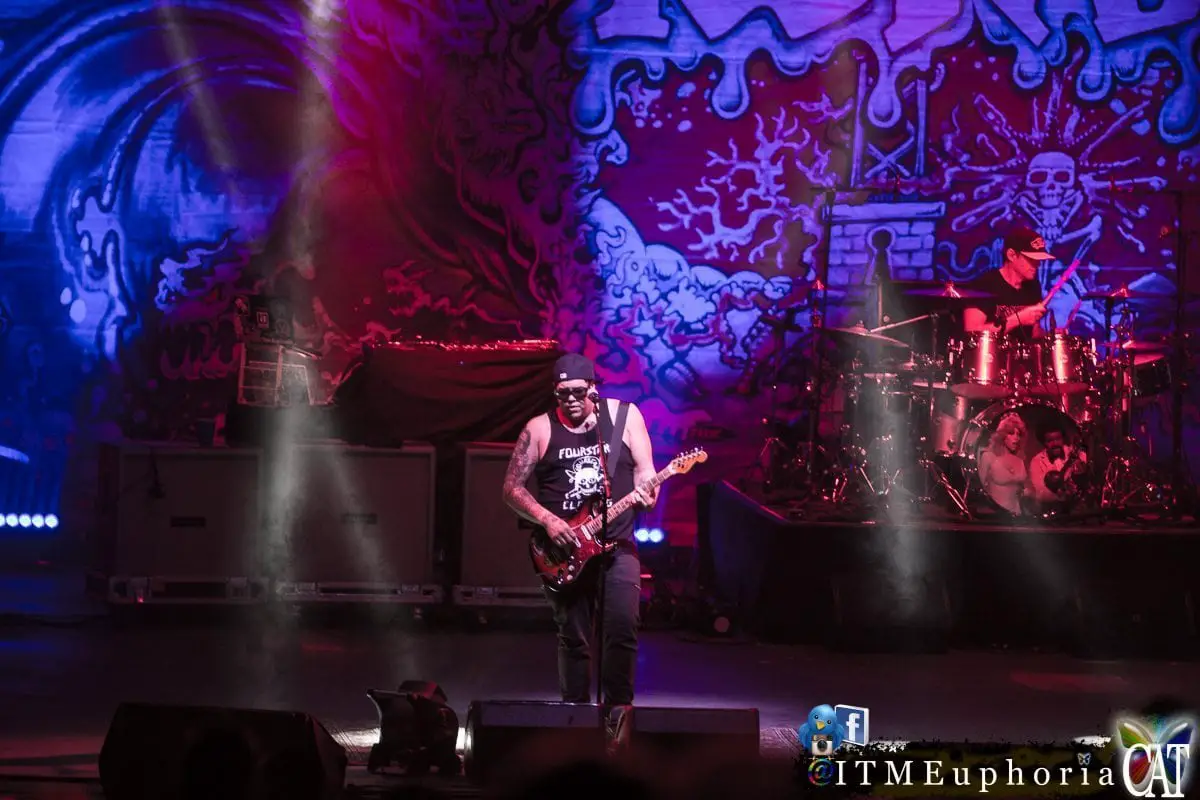 If you want to hear what it sounds like to be blessed with no stress
FaceBook
Twitter
YouTube
Instagram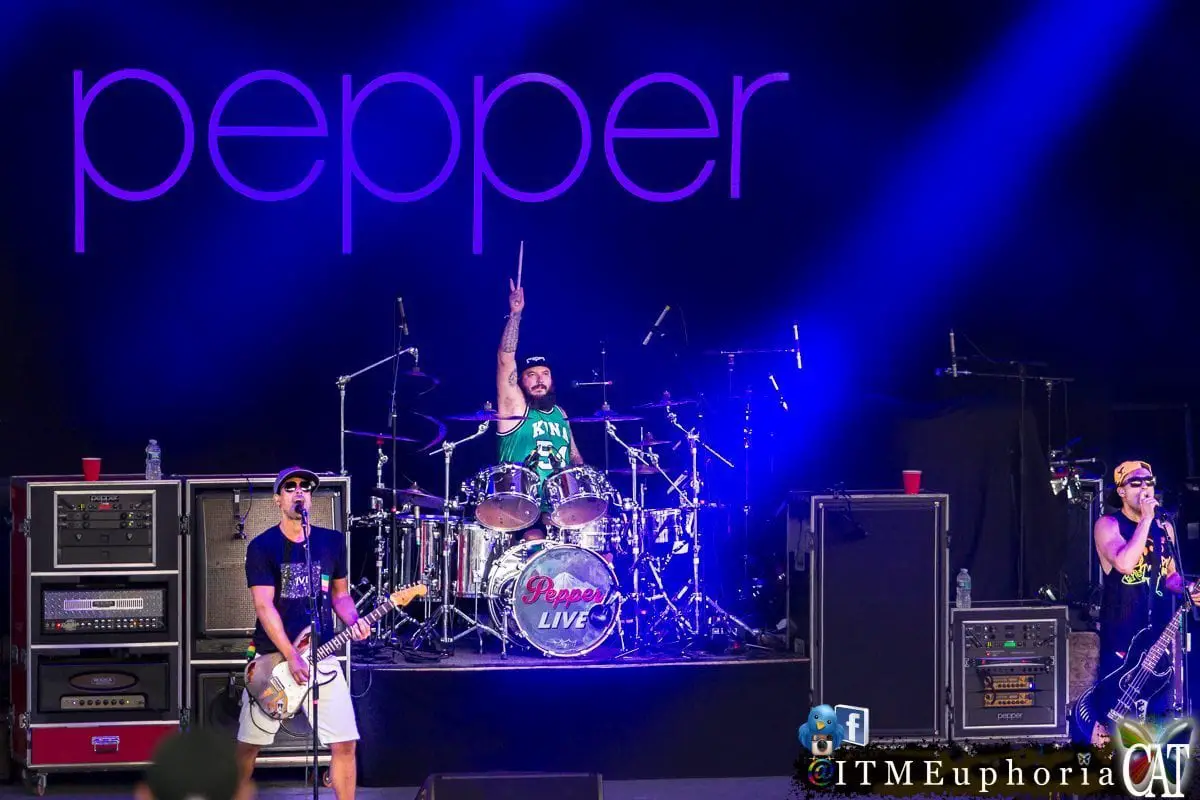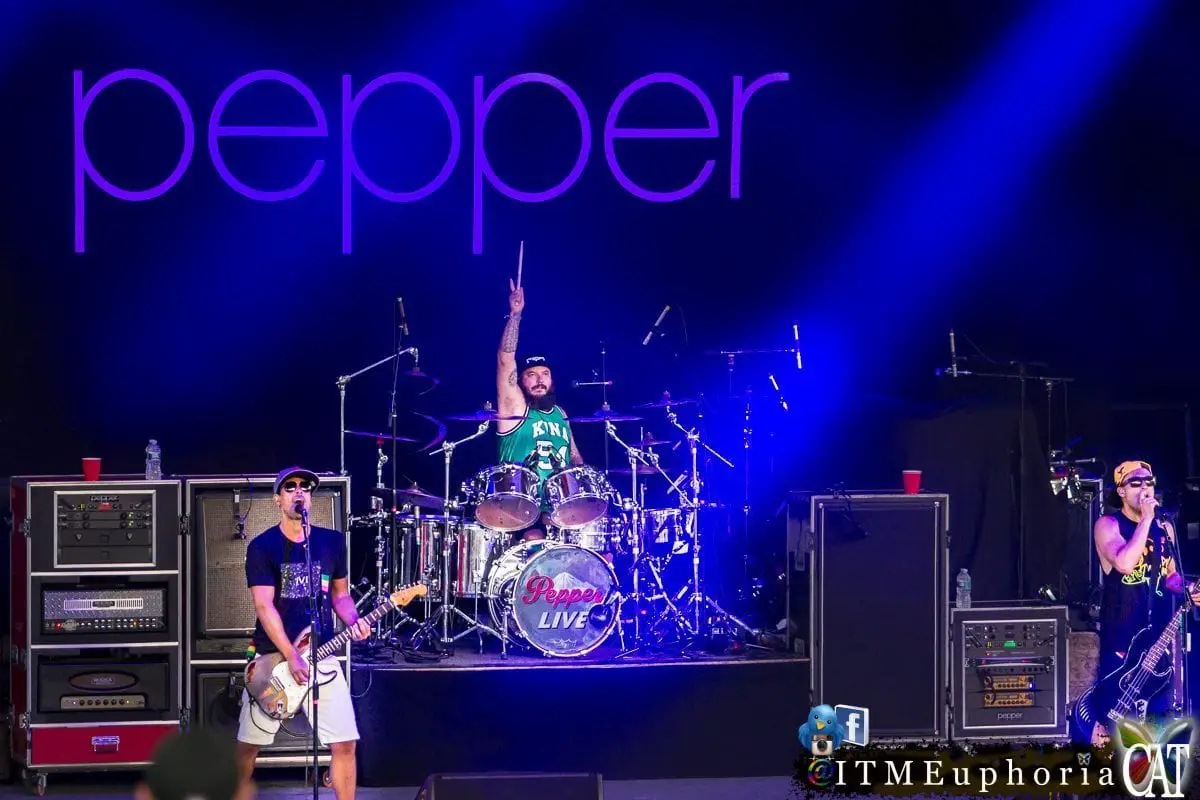 Once the Sublime with Rome banner was set into place for their arrival. Some serious nostalgia and excitement took over the venue, when a euphoric cheer came about from the crowd. With a bat of the eye they all came out with a sharp set and kicked it off with the infamous single 'Date Rape'from the Sublime 1992 debut album 40 oz. To Freedom with original front man Bradly Nowell, who passed in 1996 and is dearly missed.
The placed filled right up, fans were in every seat, filled every space and every aisle to come together for the show.  Sublime with Rome ripped into a very fast-paced on point-set, all that came to see them we very much into it as everyone sang along to just about every song.
They played approximately 20 songs. Playing a lot of the Sublime hits, 'Summertime'," 'Pawn Shop', 'Bad fish', and 'Smoke two joints'. They sprinkled in a few Sublime with Rome songs 'Same old situation'  from the debut album Yours Truly, with the new front man Rome. Where ever you go off the current release Sirens.  They also managed to mix in a Led Zeppelin cover  'Ramble on' before taking a break to come back out of and do an encore with 'Santeria'  and 'What I got'," Rome called out "Rest in Peace Bradly Nowell!"  
As it is known, there is a history with Sublime which is how Sublime with Rome came to be.  The current members of Sublime with Rome are Rome Ramirez – lead vocals, guitar. Eric Wilson – bass, Josh Freese – drums, percussion.  Eric Wilson an original  member of Sublime, Rome came to be in 2009. Sublime had to legally change the name to Sublime with Rome  due to trademark issues disputed by the Nowell estate.  Sublime has toured on and off between albums since 2010.  Regardless, it was clear to see Sublime songs and new songs by Sublime with Rome were graciously excepted by all.  They keep the feeling and the Sublime spirit musically and  tastefully alive.
Discover Sublime with Rome on:
Official Band Page
FaceBook
Twitter
YouTube
iTunes 
This evenings show with (Mickey Avalon) Pepper, Rebelution and Sublime with Rome felt like a mini vacation, from the fun-loving crowd that came to see the show, to the bands that came to play.  It took you out of your life for a moment and created relaxing fun evening with a not-to-soon to forget atmosphere.