Dark Star Orchestra celebrated a milestone playing their first stadium show while also setting an attendance record for themselves July 28, when they played Rochester's Frontier Field. Set up on the third base line and facing the seats with no access to the field, DSO recreated the 1987 Dead show played at Rochester's Silver Stadium on July 2, 1987.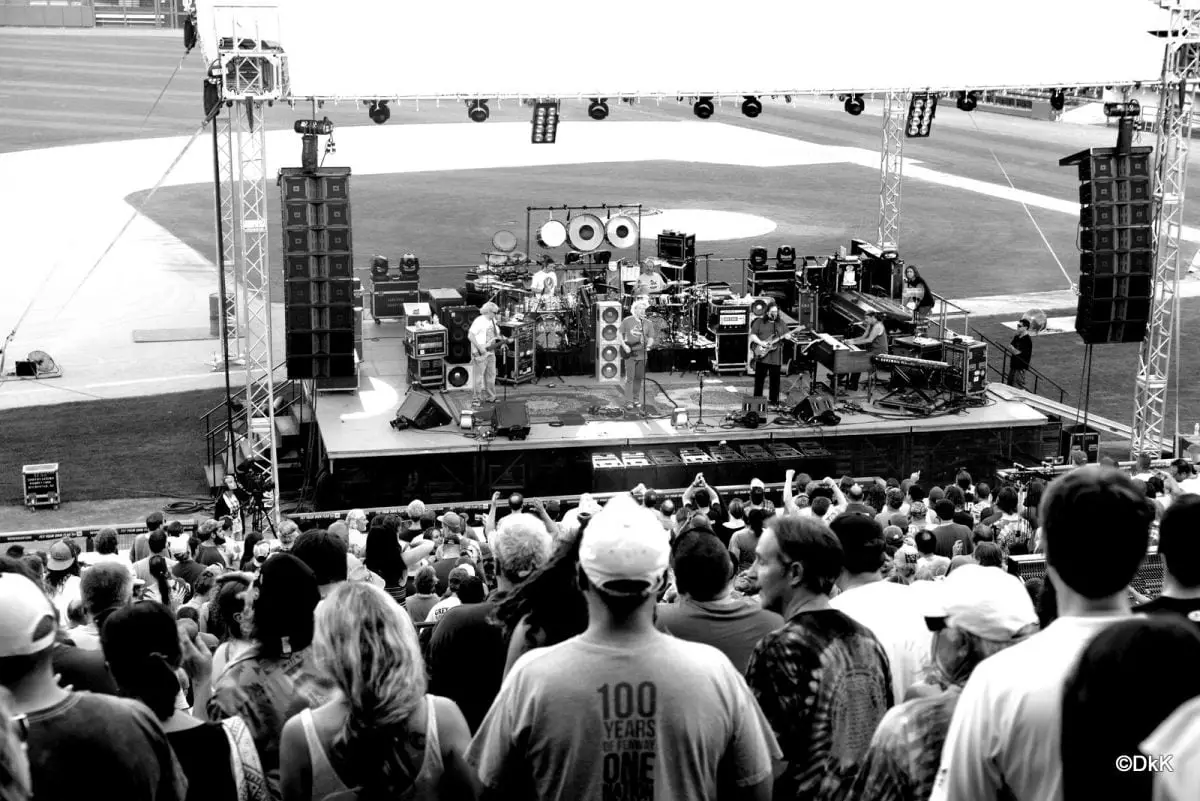 Fans of the band took to social media shortly before the show began to spread the word that Frontier Field had announced they were not allowing concert goers on the field. Word spread quickly and people wondered how the stage would be set up.
All anybody had to do to squelch that concern was enter the venue and see the stage facing the third base seats. Concerns fell to the way side, the crowd was a cohesive body of dancing and celebration.
The unique set up allowed for an intimate feel of an indoor show, in a stadium, accompanied by a beautiful summer night with clear skies. They were dancing in their seats, on the grass and at the concession stands – 'The music never stopped.'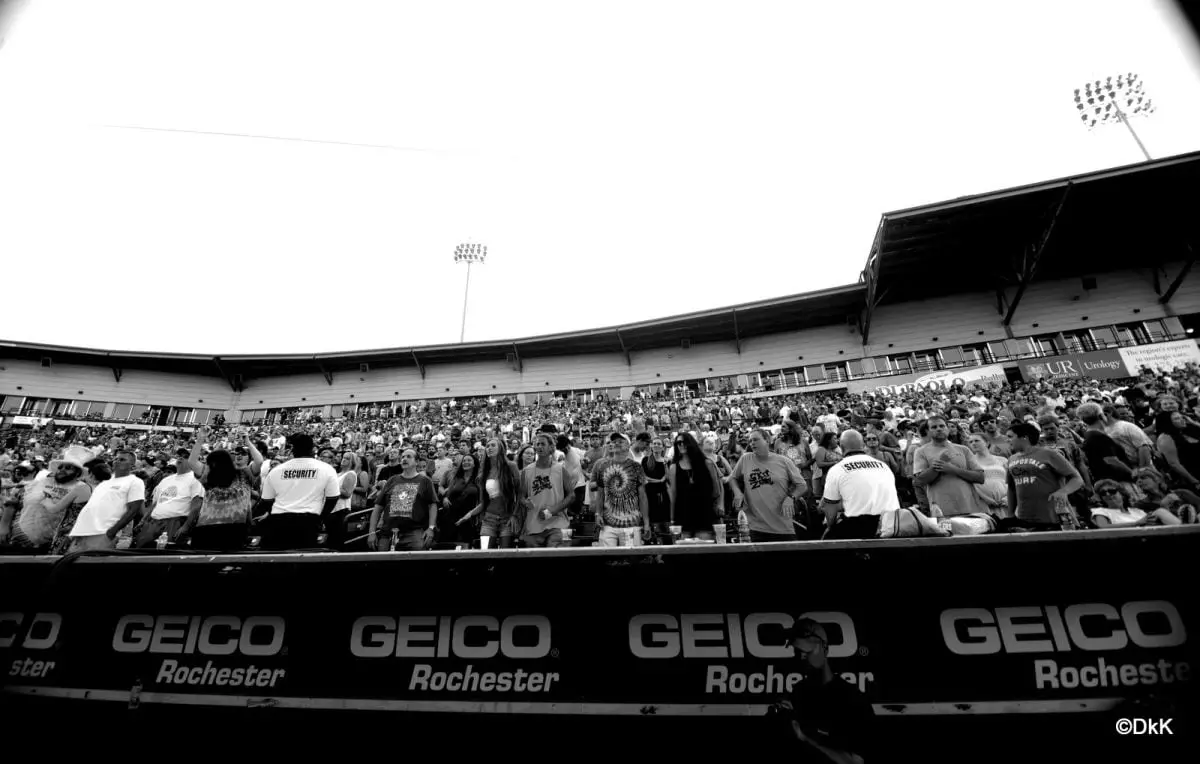 As at all DSO shows, concertgoers scrambled to figure out which set list the band would choose to play at their first stadium show. Once "Bertha" began just after a rockin' "Hell In A Bucket," we all knew they had chosen the July 7, 1987 Silver Stadium show. A show that was near and dear to the Rochester Deadhead community, as it was part of a pair of shows played here by the Grateful Dead in 87′ and 88′.
Rochester couldn't have asked for a more beautiful night of music and Dead tunes. The show was a family event for many in attendance with babies and big kids dancing and hula hooping by the sides of their mamas and papas, all glowing with happiness. DSO not only recreates the shows of the Grateful Dead but they embody the energy of the band and the community that surrounds them. Dark Star Orchestra is no cover band, they are an extension of the ones who played before them.
Dark Star Orchestra, recereating 7/2/87 Silver Stadium, at Frontier Field – Rochester, NY
Set 1: Hell In A Bucket > Bertha, Walkin' Blues, Dire Wolf, My Brother Esau, When Push Comes To Shove, Tons Of Steel, Me & My Uncle > Mexicali Blues, Brown Eyed Women, Cassidy, Deal
Set 2: China Cat Sunflower > I Know You Rider, Samson & Delilah, Looks Like Rain, He's Gone > Jam > Drums > Space > Goin' Down the Road Feeling Bad > All Along The Watchtower > Stella Blue > Sugar Magnolia, E: Black Muddy River