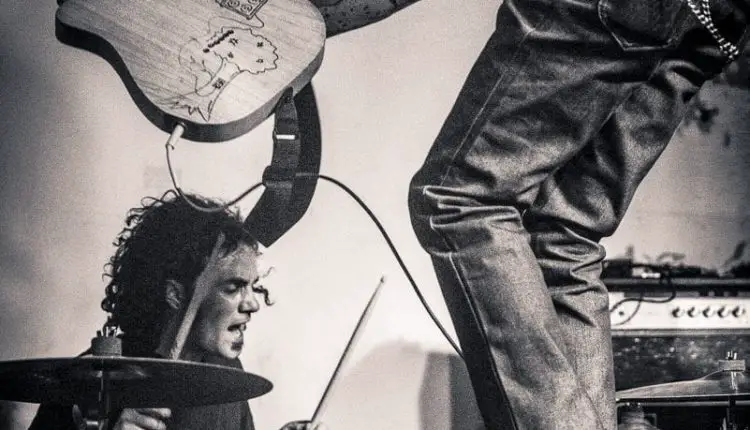 Vermont Country is a genre all its own and Waylon Speed will be bringing their self-described underground outlaw dirt rock from the mountains of Vermont to Backwoods Pondfest August 7-8 at Twin Ponds Campsite in Peru, NY.
Having recently celebrated their sixth year as a band at B.B. King's in New York City, the Vermont honky-tonk stylings of Waylon Speed are not your typical country, bringing to mind the likes of deep cuts from Lynyrd Skynyrd mixed with rockabilly of the Stray Cats and Upstate's own Eastbound Jesus. This is not pop country you find at the CMA's, this is far more grittier and funkier, truer to the lyrics they sing without the formulaic country sound you find on the radio. No, Waylon Speed is a fresh and welcome sound out of Vermont, one of the most unique you'll find at Backwoods Pondfest this August.
Waylon Speed is Rev. Chad Hammaker (guitar & vocals), Kelly Ravin (guitars & vocals), Justin Crowther (drums & harmonica) and Noah Crowther (bass & vocals), and while they're a quartet from Vermont, you won't find psychedelic jams and improvisational rock here. Having won awards for as "Vermont's Best Band" at the New England Music Awards and Seven Days Daisy Award as "Best Americana Band", this is true country rock that you would find at a local watering hole tucked deep in the Green Mountains or Adirondacks, with a sound that is befitting urban venues and summer music festivals.
Follow Waylon Speed on Facebook and Twitter
https://www.youtube.com/watch?v=RRRHG1J54v4