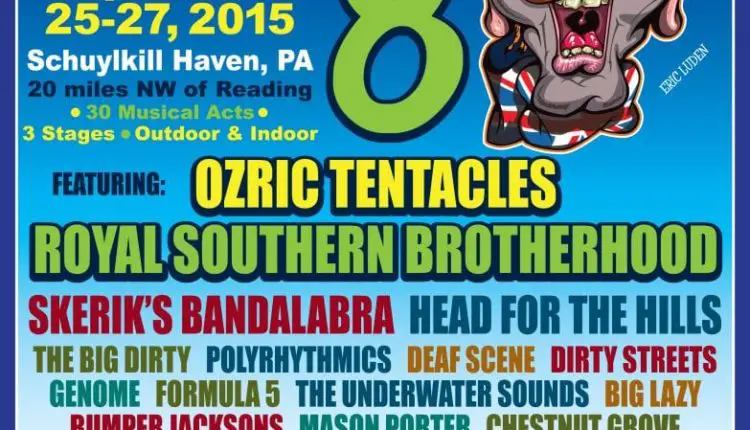 Close out festival season with Meeting of the Minds 8, presented by Jibberjazz Productions and taking place Sept. 25-27, 2015, in Schuylkill Haven, PA. This full weekend of music and camping will showcase 30 eclectic musical acts across three stages along with numerous workshops and scheduled activities.
The 2015 lineup for Meeting of the Minds features Ozric Tentacles, Royal Southern Brotherhood, Skerik's Bandalabra, Head for the Hills, The Big Dirty, Polyrhythmics, Deaf Scene, Dirty Streets, Genome, Formula 5, and many more notable acts. Jibberjazz unleashes a vast array of musical styles including jam, funk, folk, bluegrass, Americana, rock n roll, blues, world, reggae and more. Jibberjazz artists are drawn from various pockets of the USA. Tickets are $75 presale and are on-sale now through Jibberjazz.
Meeting of the Minds takes place on a beautiful 60-acre rustic fairground, featuring outdoor and indoor stages, plenty of camping space, permanent restrooms and showers, nature trails, trout fishing waters, and electricity access for RV's. A great deal of both food and craft vendors will be on-site for the weekend. Additionally, a full slate of festival activities is scheduled for both adults and children.