Clearwater's Great Hudson River Revival, better known as The Clearwater Festival, is an event not to be missed Father's Day Weekend, June 20 to 21. Founded by Pete Seeger more than 40 years ago, it's no wonder this festival is still going strong. The gorgeous backdrop of the mighty Hudson River, the rolling hills and winding paths of Croton Point Park, and the glorious music beckoning you around every turn.
But beyond the natural beauty and wonderful tunes surrounding you is the knowledge that you are attending the country's oldest and largest environmental festival, with plenty of opportunity to learn more about sustainable products and services, and the important watershed and environmental justice work being done by Clearwater right here in the Hudson Valley.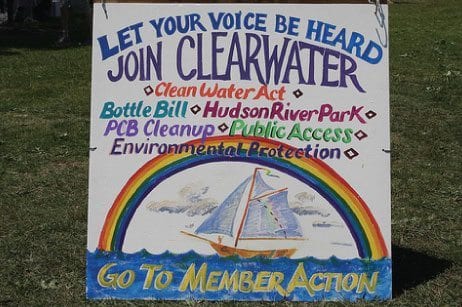 The Clearwater Festival is still definitely in an upward swing, attracting bigger and more impressive artists each year. Featuring what might be its most diverse line-up yet, in the span of just two days, you will be able to catch the banjoist power couple Bela Fleck and Abigail Washburn, acoustic-popsters Guster, Upstate New York's own The Felice Brothers, and Tex-Mex legends Los Lobos and Neko Case, Ani DiFranco and David Crosby. Of course festival veterans of the more traditional folk background, including Tom Chapin, Tom Paxton, and David Amram will be there as well, adding a real sense of continuity to this long running event.
With seven sustainably powered stages stretched across the park, including the most lively Dance Stage of any festival I've ever been to, it will be hard to walk somewhere and not experience something wonderful.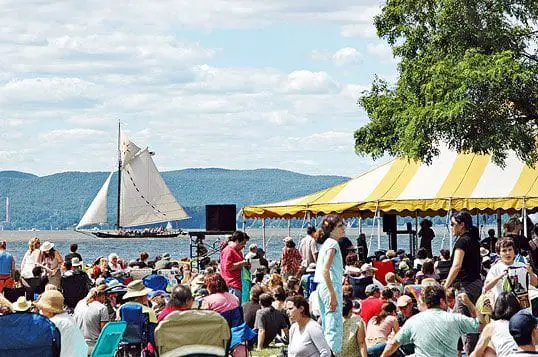 One huge difference between Clearwater Festivals of yesteryear and those more recent is that festival founder Pete Seeger is no longer with us. However, his presence is still felt throughout the weekend, living on through his numerous musical protégés, and the many visible signs throughout the festival site that demonstrate his commitment to protecting the environment.
Perhaps the most noticeable environmental icon you will come across is the Sloop Clearwater itself. Built in 1966, this sailboat serves as an educational classroom, giving the opportunity for schoolchildren to spend a day on the Hudson River doing hands-on educational activities. Throughout the weekend, festival-goers will have the opportunity to go on a free tour while the boat is docked, or take part in a two-hour sail around Haverstraw Bay (separate ticket necessary).
For those looking for a more adventurous way to experience the Hudson River, head on down to the "Working Waterfront" area for a chance to kayak or canoe, or take part in "river seining" and see what types of critters inhabit the Hudson.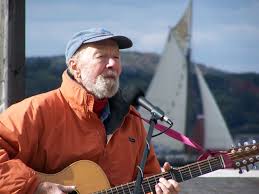 Although you will be plenty busy with the musical and natural aspects of The Clearwater Festival, it is critical that you spend at least part of the weekend taking in the environmental component of the festival as well. All proceeds from the festival goes toward supporting Clearwater's non-profit organization, whose mission it is to support environmental research, education, and advocacy efforts to protect the Hudson River and its surrounding communities.
Check out the Activist Area to see how the efforts of over 50 groups are helping to heal the world, support local farmers by shopping at the Artisanal Food and Farm Market, stop by the Clearwater Environmental Action Tent to learn about the important work being done to keep our Hudson Valley area clean and visit the Green Living Expo to find out how you can make a difference in making the world a better place by making small simple changes in our everyday lives.
The Clearwater Festival is also a great place to do some guilt-free shopping for crafts and clothing, as you will be able to take comfort knowing that all of the products you buy in either the Juried Handcrafters' Village or the Marketplace have been produced without the use of sweatshop labor or environmentally hazardous materials.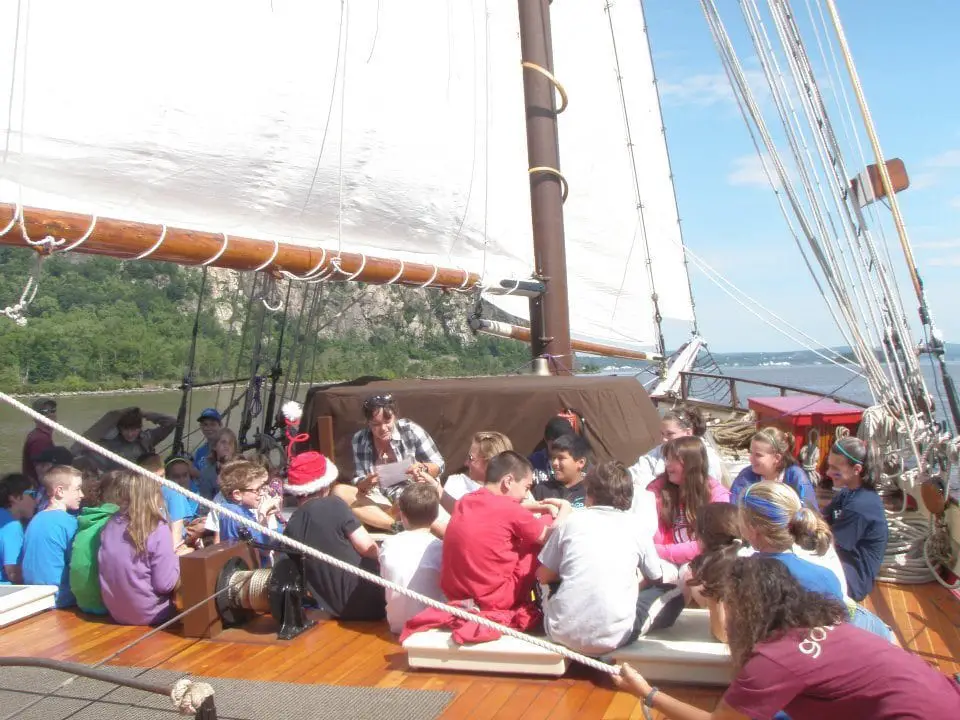 The Clearwater Festival is just about the most family-friendly festival around. With three stages which must have been planned with children in mind, there will be plenty of entertainment for the little ones. Children 12 and under get in for free, so bring the whole family out for this fun and educational event.
With performances beginning at 11 a.m., both Saturday and Sunday, on the Family Stage, you will find storytellers like Story Laurie spinning environment-themed tales and bands like Dog on Fleas geared toward the younger crowd. Kid-based entertainment will also be provided at the Story Grove and Circle of Song stages. Other amazing experiences for children include the Arm of the Sea Theater, featuring a mask and puppet show taking place at the edge of the Hudson River; two education tents with exhibits related to the Hudson River watersheds and the critters that live within it; and the brilliant Todd's Musical Petting Zoo, where children (and adults too) can pick up and play just about any instrument you can think of, including exotic instruments like a zither or shofar.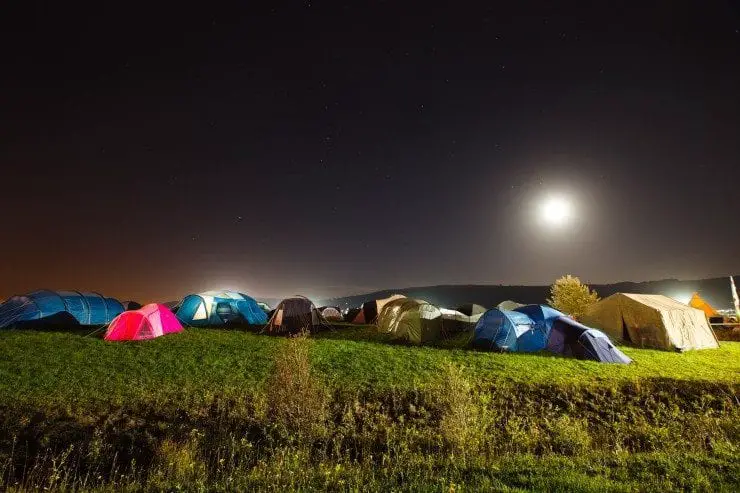 As far as getting to the festival goes, there are a variety of options. If you are planning on driving, it is highly encouraged to park off-site at the Croton-Harmon Train Station. For a $5 fee there is ample parking, and there are free shuttles provided to Croton Point Park, a five-minute ride away. There is a limited amount of parking spaces available at Croton Point Park itself, where the fee is $10.
Being the green festival that it is, Clearwater has teamed up with Metro-North Railroad to offer a special package including a roundtrip train ticket to and from Croton-Harmon Station and a ticket to the festival, resulting in a substantial discount on entry to the festival — for example, a Metro-North Getaways ticket from Grand Central Terminal would cost $97 for a two-day admission, compared to a two-day festival pass which costs $110 not including transportation.
While the majority of Clearwater attendees tend to come for the day, there is also the option to camp on-site, tents only at this point (the RV campground has already filled up), with check-in to the camping area taking place on Friday, June 19, between 4:00 p.m. and 8:00 p.m. and on Saturday between 8 a.m. and noon. Camp stoves are permitted, but no open fires. And be sure to bring an instrument if you are planning on camping, because there are sure to be some folky jams popping up here and there.
Tickets are currently available on the Clearwater Festival website, with discount pricing available if you are or become a Clearwater member, which is definitely worth looking into, as the organization does a lot of important environmental work. Single day tickets currently cost $75 for single day tickets, $110 for a weekend pass, and $215 for a weekend pass with camping. The only real rules at Clearwater are related to their seating policy, so feel free to bring a picnic and a bottle of wine to enjoy throughout the day. As far as seating goes, you can set up your chair in front of the main Hudson and Rainbow stages beginning at 9 a.m. both days, but while you are off checking out the other festival attractions, the polite Clearwater way is to let others use your chair or blanket until you return.
If the idea of ringing in summer in the beautiful setting of Croton Point Park with the lovely Hudson River as the backdrop, on top of the astonishing variety of musical acts and the environmental lessons you will surely take away, appeals to you, then the Clearwater Festival is the place to be this weekend. So come get your folk on at this festival with a conscience.