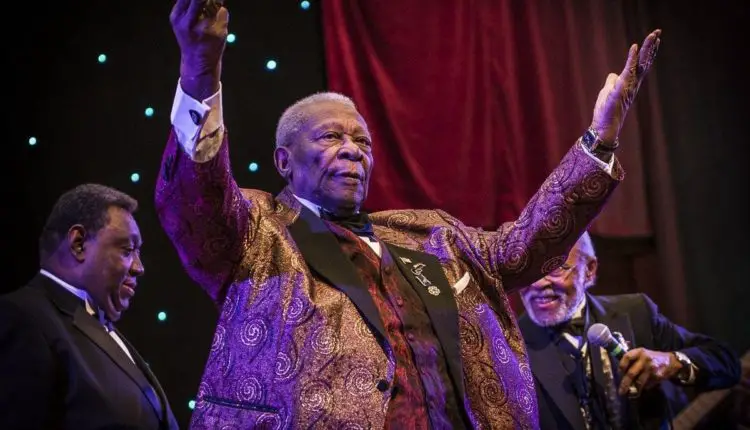 RIP Blues Legend B.B. King
Blues legend B.B. King, who influenced generations of blues musicians with his signature guitar sound, has died at age 89. Having recently been hospitalized for diabeted-related dehydration, King took a break from the road in early April and passed away in his sleep in Las Vegas last night.
A member of the Blues Foundation Hall of Fame and the Rock and Roll Hall of Fame, King performed most recently at The Palace Theatre in April 2014 and at The Massry Center for the Arts in April 2013. While his health was deteriorating and his stage performance less than crisp, King still drew crowds wherever he went, a living legend with fans across the globe.