It was a full house and a packed floor at Upstate Concert Hall on April 4 for Mister F and co-headliners Twiddle and Kung Fu. The night started early bringing throngs of people into the Clifton Park venue at 7 pm to see Albany locals Mister F. The band played a fantastic opening set and made it very apparent that it was going to be an awesome night of live music.
Tim Palmieri, guitarist of Kung Fu, sat in with Mister F and had a blast on stage, dueling guitars with Andrew Chamberlain during "Answer the Dog". Guest appearances from all three bands were a theme throughout the evening, making for a truly exquisite blend of phenomenal musicians.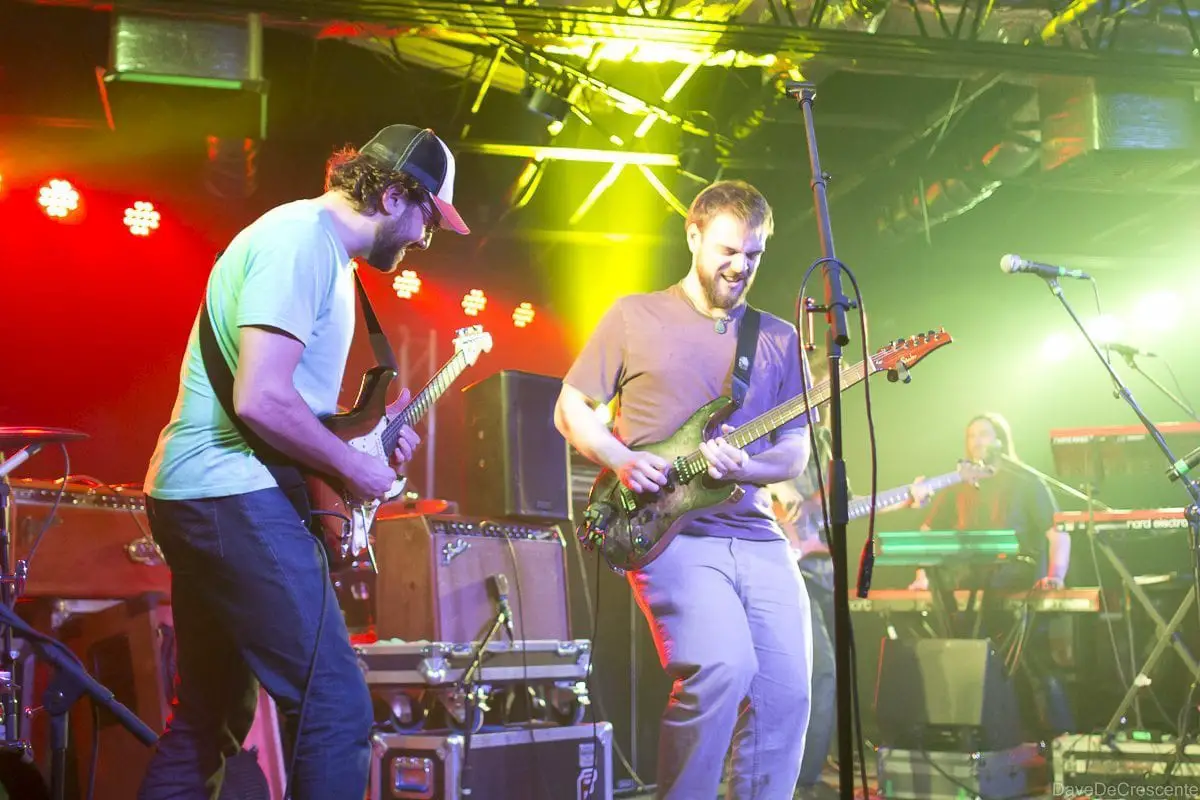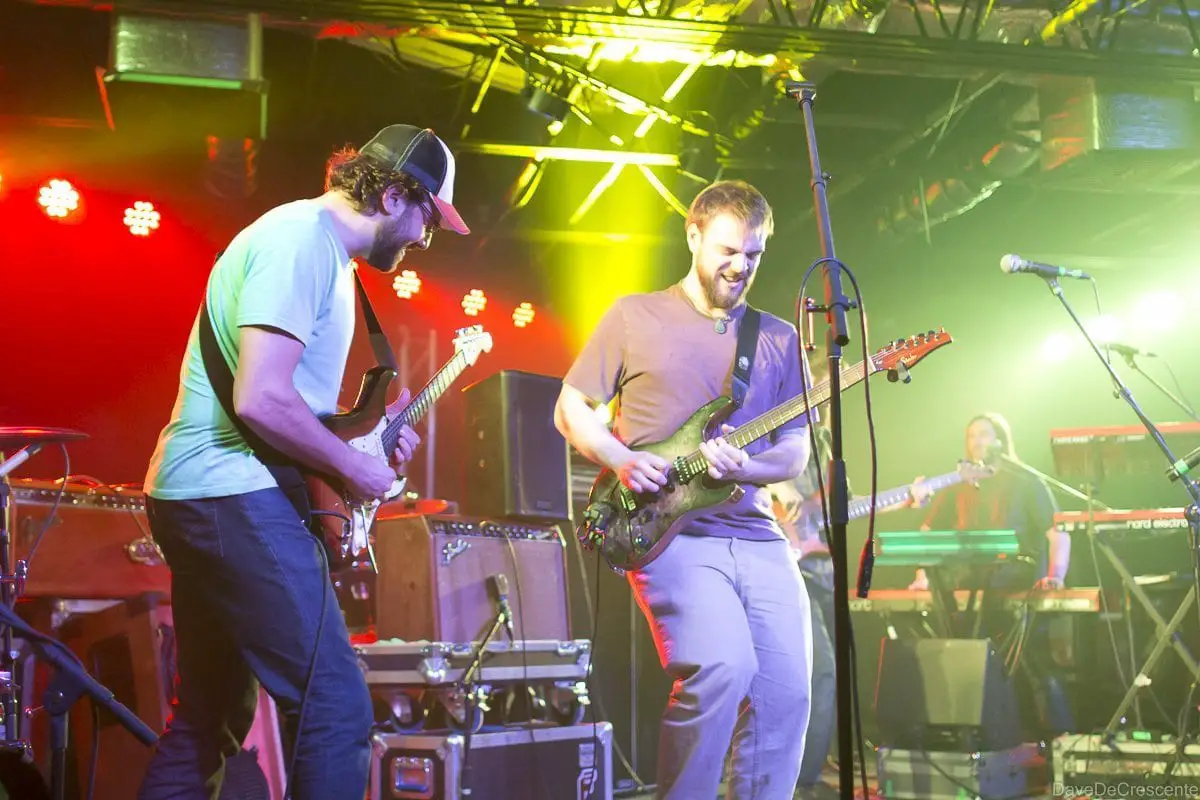 Kung Fu took the stage first with Zdenek Gubb, bassist of Twiddle, with an intricate drum solo into "Chakrabarty" which set the tone for the night that these guys were not here to mess around. While each member in the band clearly was always having a great time on stage, it was apparent that all members are extremely talented musicians and have a reciprocity within each instrument.
The and dynamic is apparent and impressive. Chris DeAngelis and Zdenek Gubb segued into a full on bass off – showing impressive musicianship to begin the evening. From "Chakrabarty" they went into "Bopcorn," "Green Earrings" and "Chin Music." Mihali Savoulidis, guitarist of Twiddle, joined Kung Fu for "Hollywood Kisses" and "Ventriloquist". Both songs were packed with such energy and intensity, each member of the band reciprocated almost flawlessly with the addition of Mihali.
Once Mihali left the stage the band went into a dynamic "Belatone," with Todd Stoops practically destroying his keys with his intricate and high energy jams. From "Belatone" they went into "Samurai" and closed with a phenomenal "Scrabb." There was no set break or time between sets, but instead it was almost like the bands slowly meshed together and in the blink of an eye Twiddle had taken the stage.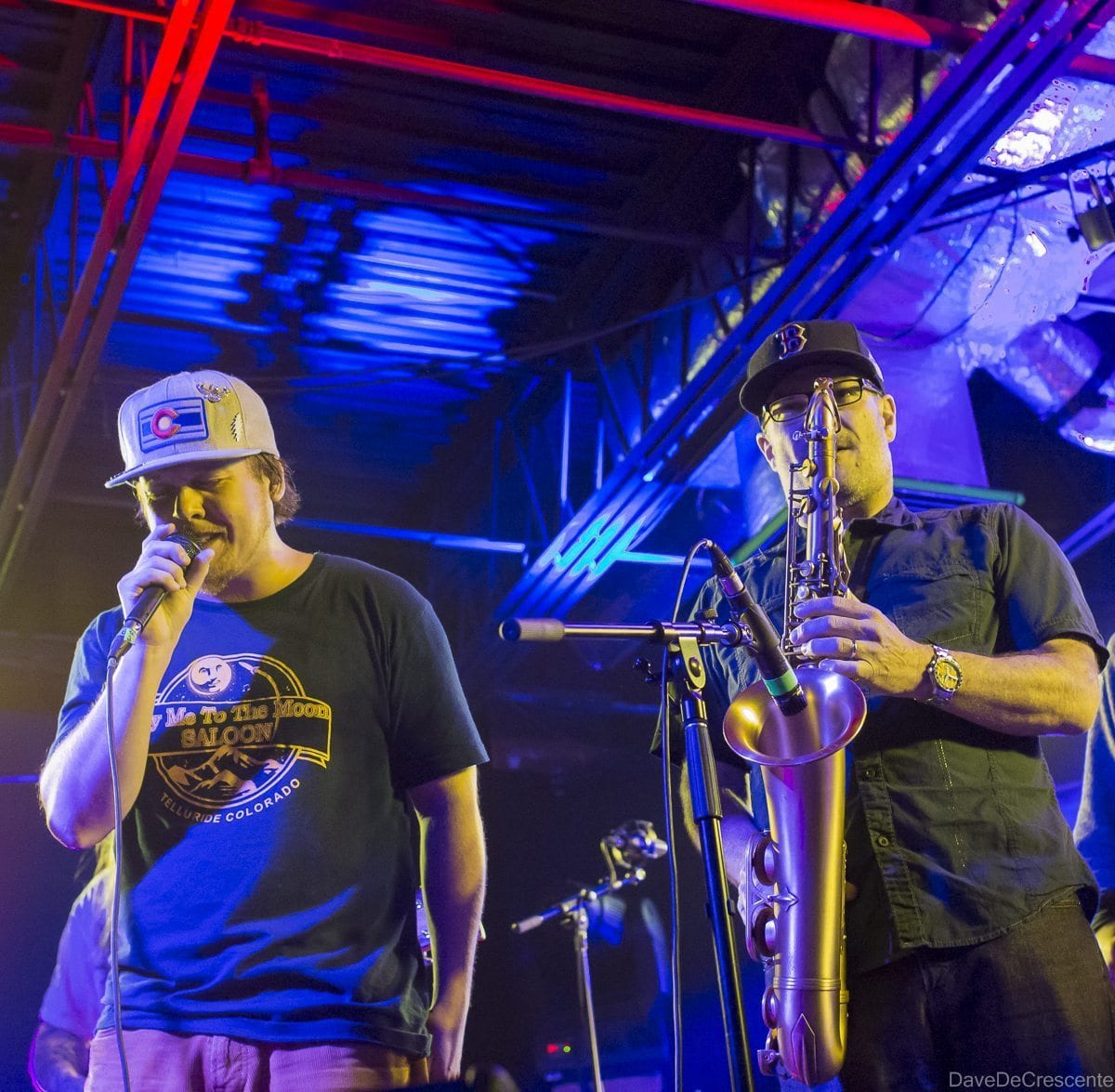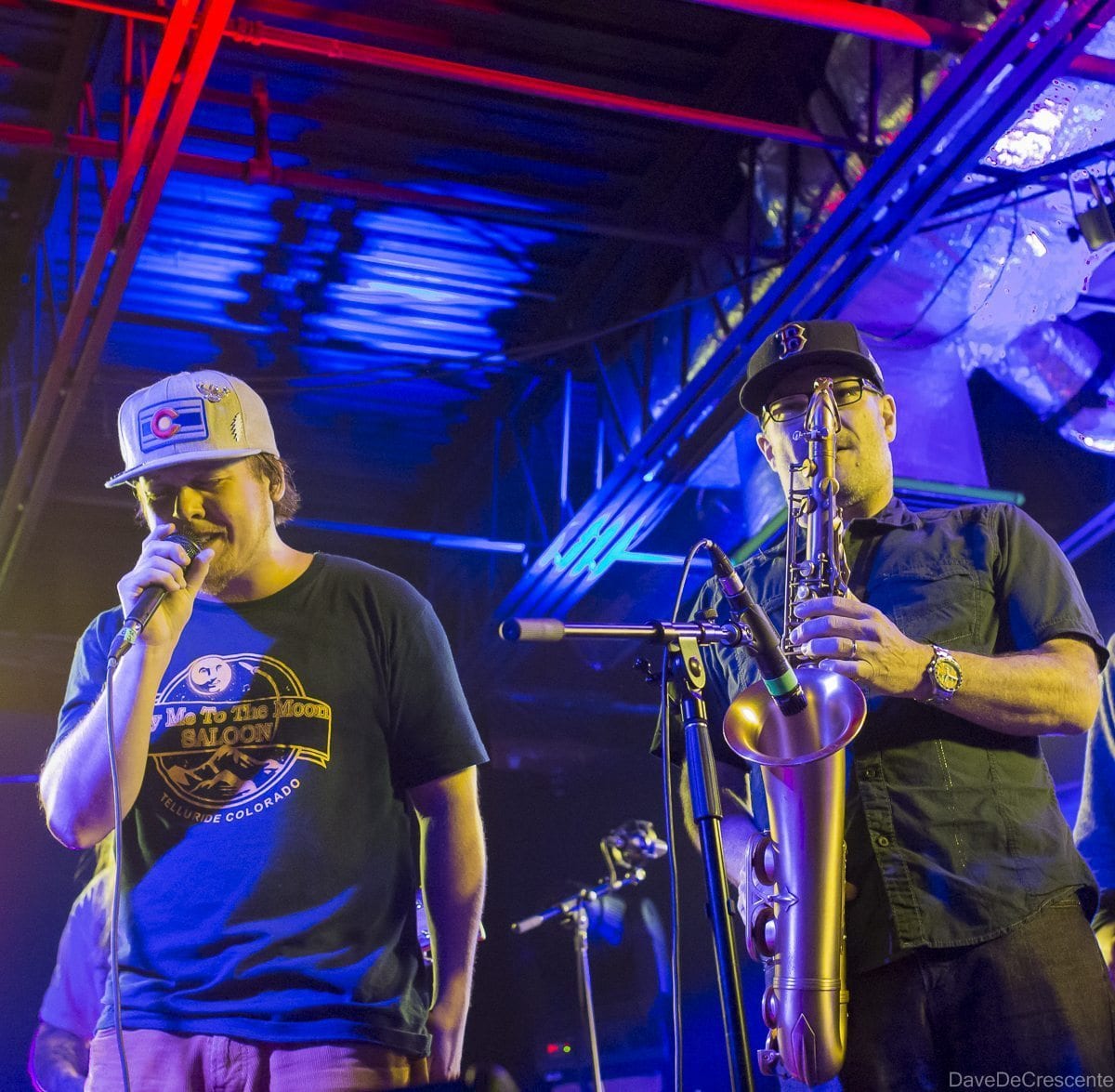 Twiddle opened their portion of the evening with Atlantic Motion BBQ. They then segued into a surprising cover of "Phish- Heavy Things" accompanied by Kung Fu's Tim Palmieri. This song is always an upbeat addition to any set list and it was definitely a great song for Palmieri to join in on. From here, the band went back into "Atlantic Motion" for more of a laid pack jam. Other highlights of their set included "Apples" which Todd Stoops, keyboardist of Kung Fu, sat in for. Also a jammy rendition of "Earth Mama."
The overall evening showed a wide array of talent and craftsmanship with all three bands covering a broad variety of outlets in musical genres. Perhaps the most interesting part of the evening was that each band shared the stage with other musicians who may or may not had the time prior to practice, and yet the intricacy and complexity of each song knew no bounds. It was impressive to see how far each band has come, but also to see how magnificently they could work with other musicians to create a stellar night of music.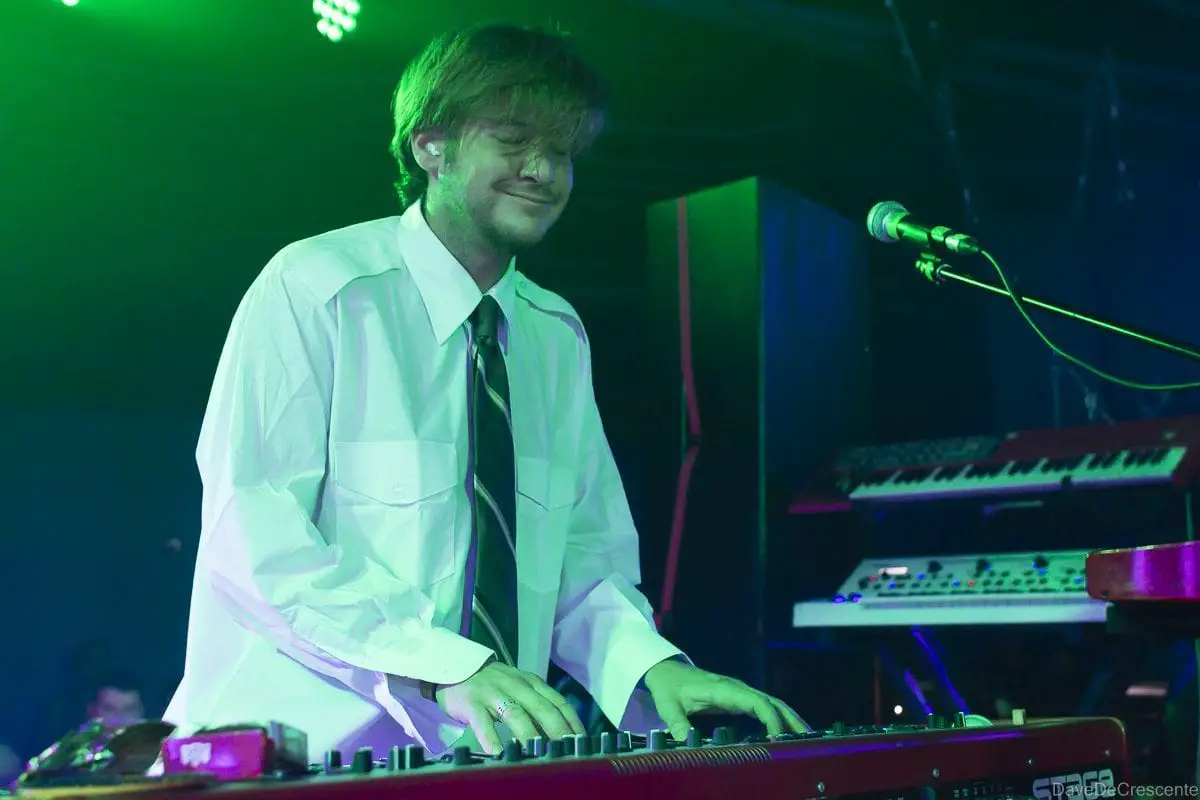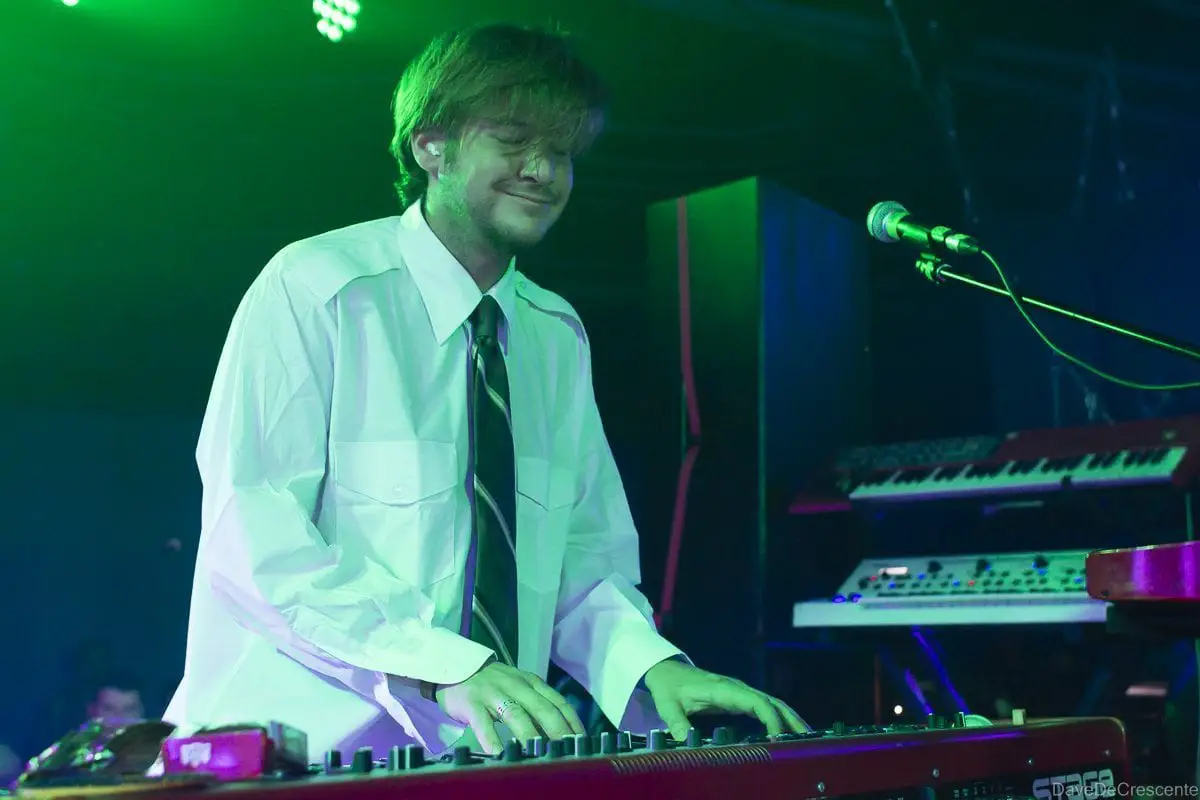 At one point in time, all three of these bands were referred to as "up and coming" within the music scene. It is pretty apparent that at this point that it is safe to say, they came, they saw and they conquered. All around just an absolutely masterful evening of music at the Upstate Concert Hall in Clifton Park.
Mister F:
Inside, Everything You Say (w/Mihali), The Machine > On and On, Oasis > Vocoder, Answer the Dog (w/ Tim Palmieri), Fly Like an Eagle > This One Goes to 11 (Star Wars tease)
Kung Fu:
Chakrabarty, Bopcorn, Green Earrings, Chin Music, Hollywood Kisses (w/Mihali), Ventriloquist (w/Mihali), Belatone, Samurai, Scrabb
Twiddle:
Atlantic Motion BBQ> Heavy Things (w/ Tim Palmieri)> Atlantic Motion BBQ, Cabbage Face, Frends Theme (w/Rob), Dusk Til Dawn, Apples (w/Stoops), White Light, Doinkenbonk!, Earth Mama
Encore: Eyes of The World (w/ Both Bands)