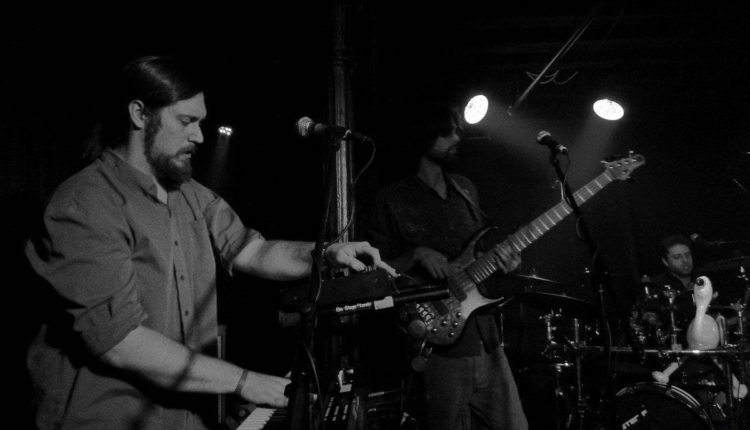 For the third and last video for their brand new Snow Day Sessions EP – Mister F welcomes us to "The Machine." The F are NY bred from the Albany area and feature brothers Matt and Ben Pickering on drums and bass, guitarist Andrew Chamberlaine, and jack of all keys Scott Hannay who gave us some details on the song's background:
"The Machine" was untitled during most of the Midwest tour –  it debuted on November '14. We took suggestions from people, we thought of everything we could, but we just couldn't come up with the *right* name, and didn't want to just phone it in. We were in the van between shows watching a video of this guy, Bert Kreischer, on Joe Rogan's podcast, telling a rather involved story about being abroad with a college class of his in Russia. He accidentally introduced himself as 'The Machine' to these Russian mobster bodyguards named Igor and Igor, and they laughed, partied, and took him in…and made him rob an entire train(and his classmates) with them. Obviously, we called the song "Igor and Igor". That lasted for one show – we then decided that "The Machine" was more appropriate for the sound!
The three track Snow Day Sessions release is now available for less than a latte on the F Bandcamp page. Check out "The Machine" below and go get yourself F'd on tour soon!