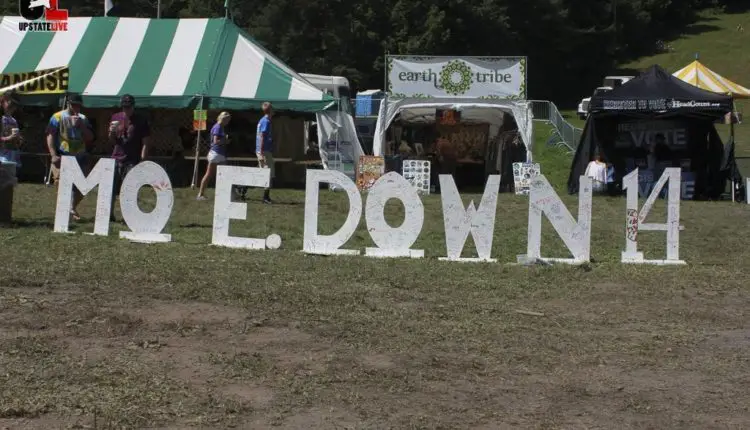 It looks like after 15 years, moe.down will be taking a break in 2015. The band announced on social media yesterday that along with promoter Eastern Artists, they would be taking a break from the annual summer-ending festival this year.
The band released the following statement:
After fifteen consecutive years of organizing and hosting moe.down, the band and promoter Eastern Artists have decided to take a break this year. There aren't very many band-driven festivals in the Northeast, or even around the country, that can say they've gone on for fifteen consecutive years with the success we have had. We will keep everyone informed on what the plans are for years to come, as we look ahead at the future of the festival.
We have many people we would like to acknowledge and thank for their dedication over the past decade and a half:
Eastern Artists and their team for running the festival 
All the moe. crew and home office, past and present, for making the shows happen
Snow Ridge Ski Resort, their staff, and the Town of Turin
All the bands that have played the festival over the years 
All the vendors, sponsors and moe.down kids tent staff
And of course, the many attendees who helped bring the family vibe we aimed for. Whether 2014 was your very first moe.down or your 15th annual, you were all very much involved in helping make moe.down the unique and wonderful music festival its grown to be. 
Thanks,
moe.
Let's hope this is just a one year hiatus and the band and promoter can work things out to keep the very loved festival and annual destination for moe.rons running beyond 2015.