Before listening to this newest installment of what Eminem has to say, I was excited. I've been a fan of Eminem since I first heard of him in sixth grade: an era when Carson Daly hosted TRL and MTV actually played music videos. My friends and I ignored the parental advisory warning, sneaking down to the basement to listen to this risqué new music we downloaded from Napster. We were suburban white kids. We were angry. And we loved him. Shady XV marks the 15th anniversary of his record label Shady Records, as well as the 15th project his label has produced.
Shady XV is comprised of two CDs, the first features all of Eminem's new music, including tracks from collaborating artists including Yelawolf, Slaughterhouse, and Royce da 5'9. The second disc is a re-release of old favorites from Eminem and other artists on the Shady Record label like 50' cent, Obie Trice, and D-12. The songs complied include hits like "Lose Yourself", "PIMP", and "Purple Pills."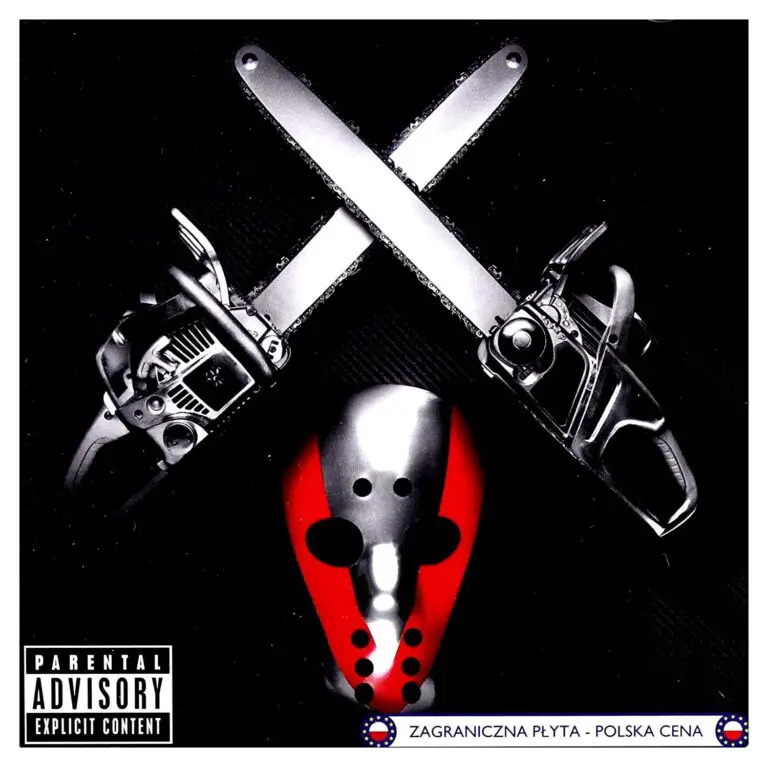 Upon first listen I was disappointed. As for content, Shady XV touches on a lot of the same themes as his previous albums like dysfunctional relationships, his childhood, and ultra-violent revenge fantasies that are dripping with misogynistic lyrics. At certain points it came across as stale, tired, and slightly disturbing. His shock value has depreciated like a new car driving off the lot.
I took a moment to reflect and listened to it again, keeping in mind that Slim Shady is a persona purposefully used to espouse a violent dark side. I came to view it from a different perspective. I saw Slim Shady as performance art, like a musical version of a horror film. Looking at it from an artistic and technical perspective, this album is ingenious.
The first song "Shady XV"-the album's title track-comes across as more of a freestyle over what sounds like an off beat classic rock sample. Instead of relaying a narrative like a lot of Eminem songs, (like the song "Stan" for example) these lyrics are more stream of consciousness in nature. Eminem's word play is still on point and clever with lyrics like,
"I'll snort a key and pick a fight with a locksmith" and "You'll feel like Master card when I'm charging."
The humorous lyrics help balance out the aggressiveness, and make it a little more playful. At the end of the song, he cuts the track and raps without a beat, continuing to bounce from one idea to the next.
"Psychopath Killer" is next which is by Slaughterhouse and Yelawolf but features Eminem. The beat is reminiscent of trip hop and samples a woman singing in a hauntingly beautiful voice. The song kind of gives the impression that they're rapping from some sort of dark alley in the rain. The song focuses on being a "lyrical murderer", and rapping as art. Several of the songs on this album are by or feature artists who belong to Shady Records. These songs including "Detroit vs. Everybody", "Y'all Ready Know", "Bane", and "Till It's Gone", show that Eminem has a knack for finding talent.
"Die Alone", "Vegas", and "Twisted" are among the most violent songs on the record and harbor the same old angry sentiments that Eminem has built his empire upon. "Die Alone" addresses unrequited love and reflects yet another dysfunctional love affair. "Vegas" finds Eminem kicking a pregnant woman and alludes to raping Iggy Azalea. The chorus of "Twisted" definitely lives up to its name with Eminem and Skylar Grey crooning to each other about how much they want to kill one another.
"you're a pain in my neck/thorn in my side/stain on my blade/blood on my knife"
These lyrics are definitely not for the faint of heart and the beats aren't exactly catchy, but the technical style keeps these songs interesting. Eminem utilizes syncopation and different rhythms in delivering his verses that sounds like a change up from previous albums. Yelawolf's verse on "Twisted" is the highlight.
"Guts Over Fear", and "Fine Line" are the songs that retain the most substance on this album. "Guts Over Fear" is a reflection on the tipping point where Eminem has seemingly found himself. With lyrics like,
"What am I gonna do/when the rage is gone and the lights go off in the trailer park?"
It touches upon the fact that the persona that has built Eminem into one of the most acclaimed rappers of our time also boxes him in. Is raises the question who is he as an artist without this incredibly violent shtick? How long before this gets played out? "Fine Line" portrays Eminem struggling with his fame, asking
"Is it really my soul to keep/or have I sold it cheap?"
He goes on to relate how sometimes he longs for normalcy, and the ability to go out in the world unnoticed. The song is laid over a piano driven beat with a lackluster chorus. He somehow manages to sound angry even while saying "I love you."
If you're looking for some new personal revelations from Slim Shady, you're not going to get them in this album. The topics that are addressed are devoid of any character development, and still reflect the same sentiments that I first heard in my parent's basement in 1999. However, what Eminem has developed over these years are his style and his ear for talent. Eminem's manipulation of words to connect abstract concepts together, as well as his innate understanding of diction is what continues to make Eminem a master of his craft.
Key Tracks: Guts Over Fear, Bane, Psychopath Killer