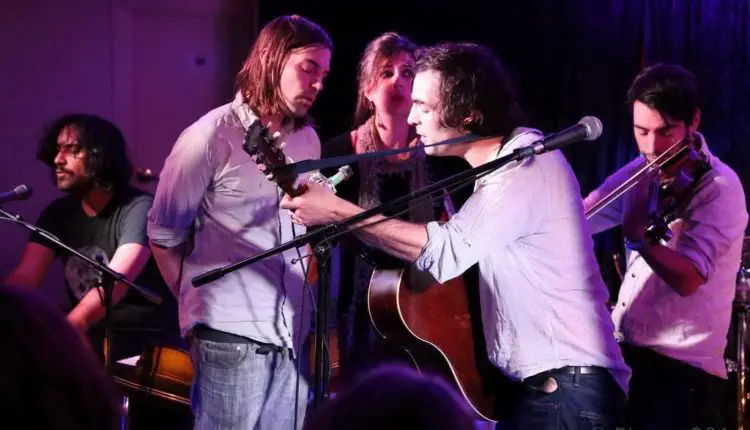 The Barr Brothers tour the Northeast and Visit the Late Night Show
The Barr Brothers are currently on tour in the Northeast, as well as making their second guest appearance on the David Letterman Show.  They had to cancel a show in Philadelphia on Nov. 20 in order to play Letterman due to a last-minute invitation, but the band was able to play to a much larger crowd at the Bowery Ballroom, last Friday, Nov.21, and at The Sinclair in Cambridge, MA last Saturday, Nov. 22.   They will play Canada next on Dec. 5 (Vancouver, BC), Dec. 7 in Oregon, then Dec. 10 – 12 in San Francisco, Santa Cruz and Los Angeles  and then back to NYC at the Highline on January 8, before shipping off to Europe for a UK tour Jan. 24-30 [tour info]. The Barr Brothers have also recently added Mishka Stein on bass, from Montreal to their line-up.
Here is the official video from the Late Show with David Letterman – "Even the Darkness Has Arms" ]  Letterman jokingly asked Brad, "You still live in Montreal?" Brad replied, "yes" Dave then said, "Paul and I will come up…we would like to manage the band. … I don't know what arrangements you have now, but we'll kill that, Paul and I will take over" Paul jokingly stated, "…and Joy Philbin will also co-manage".
Check out a full photo gallery by Phrazz – at the Historic Synagogue at Sixth and I, Washington, DC.  [Barr Brothers – PhrazzPix – HD Gallery 11/18/2014]