Primus & the Chocolate Factory with the Fungi Ensemble sold out Albany's Palace Theatre on October 24. With a radically unique style, Primus is difficult to define, however, their signature sound earned them a great deal of popularity in the 1990s.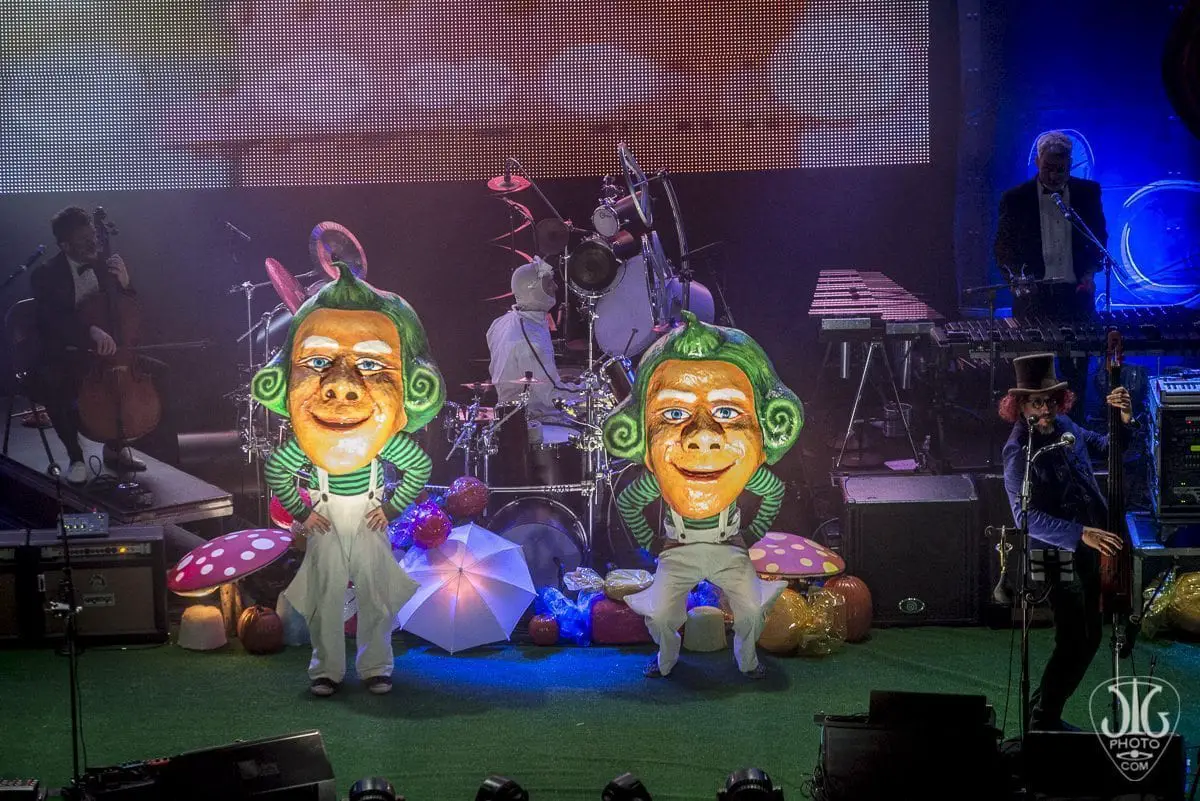 Opening the first set on a bare, black stage, the three piece band treated the mostly-Gen-X crowd to seven songs. Six of those songs were released in the 1990s, including the popular "My Name is Mud" and "Wynona's Big Brown Beaver." Les Claypool, the band's bassist and lead singer, explained that they had received some feedback on social media that fans were 'sick of' Primus performing "Jerry was a Race Car Driver" repeatedly at shows. The Albany crowd was clearly not among the complainers; they were disappointed. They recovered though, as many of them came to see the second set.
In stark contrast to the stage from the first set, the second engaged fans with brilliant color, funky costume, and stage characters. This performance featured the band's reinterpretation of the soundtrack from the 1971 film Willy Wonka and the Chocolate Factory. Psychedelic video rolled scenes from the film behind the performers, and even the sound and light technicians, set up as usual in the auditorium, dressed in the red Oopma Loompa uniform. The classy nature of the Palace was a perfect venue for this performance; it added a rich drama to the show that might be lacking from those held in less grand locations.
Performing all 14 compositions in order, Primus's distinctive sound heightened the dark, scary elements of the music, emphasizing some of the more ominous parts of the film. Claypool put down his bass guitar for many of the songs, relying instead on the resonance of the classical bass. The band also welcomed a cellist and percussionist to the stage, which added to the quality of the sound.
Primis finished the performance with another couple songs from the 1991 album, Sailing the Seas of Cheese. Primus & the Chocolate Factory with the Fungi Ensemble tour dates run through January and are updated at primusville.com.