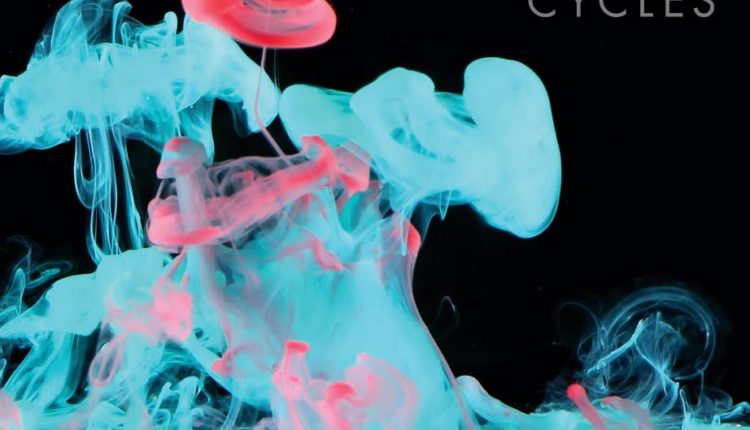 Aqueous Announce New Album 'Cycles', Release Lead Single 20/20
Buffalo's Aqueous, one of New York's fastest growing bands, has announced an October 21 release date for their 3rd studio effort Cycles. Featuring eight road tested originals and two brand new instrumentals, the album exemplifies a leap forward in songwriting and focus for the four-piece groove rock outfit.
Fans can now pre-order the album on the band's merch page and stream the first track –  "20/20", which, like most Aqueous tunes, seamlessly mixes multiple influences into one coherent composition. Aqueous will play a three show Upstate New York run to celebrate the release along with North Carolina's The Mantras. Catch the mini-tour Oct 23 in Ithaca NY at The Dock, Oct 24 at The Montage in Rochester, and a hometown show Oct 25 at Buffalo's Iron Works.
"This is the most invested we've been in a studio effort so far; it feels really cohesive, and we were truly afforded the opportunity to spend the time elaborating on ideas and being thorough in our execution of them," explained guitarist Mike Gantzer. "We all feel a true sense of accomplishment and excitement for our fans to hear this; it contains some of the most intense and thematic compositions in our catalog, and generally speaking feels like a profound step for us."
Guitarist/keyboardist David Loss adds his own thoughts on the recording process – "I couldn't be happier with the way this album came together. Everyone gave their best performances and I think it really shows. It was great to work with Justin Rose and Richie English again at GCR Audio in Buffalo as well as finally getting a chance to work with Jocko at More Sound. This was an all around great experience!"
Cycles was crowd funded via a successful Kickstarter campaign which fans helped exceed a $7000 goal by over $2000. Go grab yourself a pre-order and check out the full track listing below.
Cycles Track Listing
1. Dawn [1:00]
2. Kitty Chaser (Explosions) [9:39]
3. 20/20 [5:02]
4. The Median [6:41]
5. Skyway [8:47]
6. Complex Pt. I [8:11]
7. Wandering [1:56]
8. Complex Pt. II [9:04]
9. King for a Day [7:45]
10. Staring into the Sun [15:02]