After being away for five years, everyone was wondering if Scranton, PA alternative hard rockers Breaking Benjamin would ever come back. Now the silence is broken, fans rejoice! Breaking Benjamin is officially back.
The news broke this week when Breaking Benjamin posted a new video on their Facebook that they have a completely new lineup. Frontman and lead song writer Ben Burnley is the only original member left in the band, which has been inactive since 2010 with Burnley dealing with health issues and was in a legal battle against former members Aaron Fink and Mark James regarding the release of the remixed version of "Blow Me Away" which was released as a single to radio when their greatest hits album was released.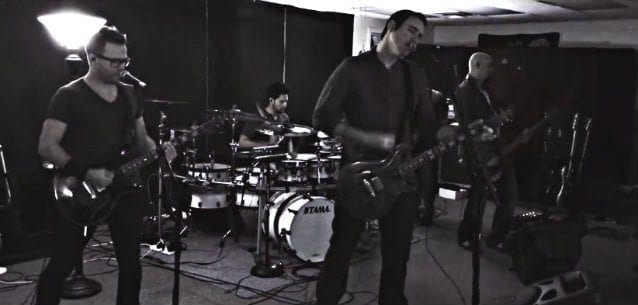 Burnley won the legal battle in April 2013 and announced plans to continue under the Breaking Benjamin name, playing a few acoustic performances later that year. No word on former members Aaron Fink and Mark James musical plans are. Former drummer Jeremy Hummer is currently touring with Creed frontman Scott Stapp, and former drummer Chad Szeliga spent a few years with Black Label Society.

Joining Burnley in what is the third version of Breaking Benjamin are drummer Shaun Foist, bassist Aaron Bruch, former Red guitarist Jasen Rauch and ex-Adelitas Way guitarist Keith Wallen.
This marks the first time Breaking Benjamin as a five piece band.
Breaking Benjamin currently has no plans regarding a new album, touring plans, and hasn't revealed what record label they are signed with. Breaking Benjamin spent their whole active career with Hollywood Records. The last Breaking Benjamin album, Dear Agony, came out in 2009.
Benjamin Burnley was originally in a band named Breaking Benjamin in 1998 that played "softer music" such as Weezer and The Beatles covers, and was "nothing like" subsequent lineups. The name originates from an incident in which Burnley broke a borrowed microphone, prompting its owner to retort, "Thanks to Benjamin for breaking my fucking mic."
Expect more news on Breaking Benjamin shortly.