When Ace Frehley releases an album like Space Invader, what you can expect to get from it can be summed up in one, single phrase. Let's be honest. It's going to have whatever he damn wants in it. Frehley is a rock legend. Yes, there is an emphasis on the word legend. He's a founding member of KISS. And, while they currently tour along with Def Leppard without him, he's got a another solo album on the shelves today.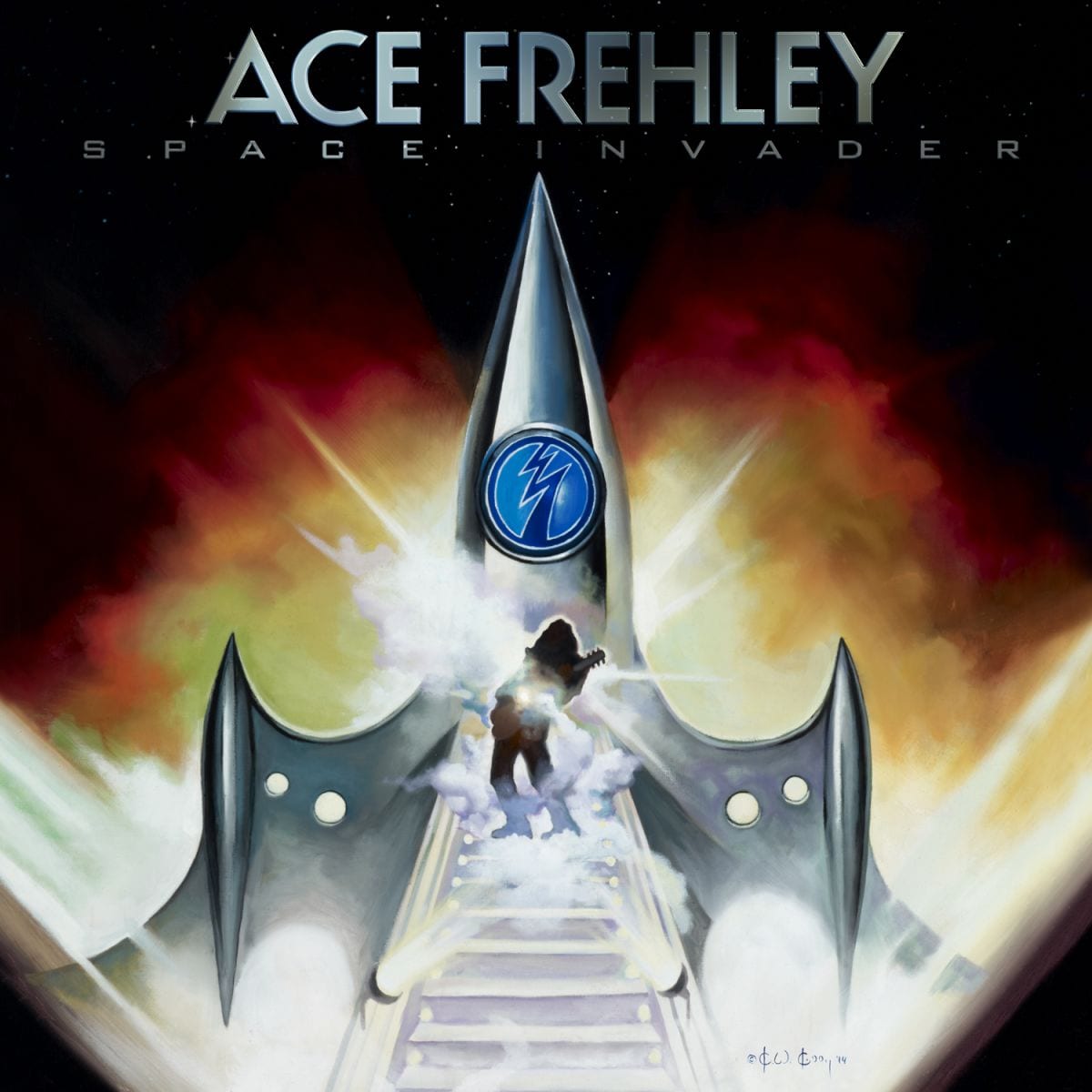 Listen to him, and he will point out that he continues to be the best selling member of the original band when you compare each member's solo work. He's one of the best guitarists to ever walk the land. You need only a few fingers on your hand to name the rest of the company in that group:  Jimi Hendrix, Jeff Beck, Jimmy Page, Pete Townshend.  The rest, they all have Ace to thank.
"I don't think much about how I influenced a whole generation of guitar players because that idea is so big [laughs]," said Frehley. Pearl Jam's Stone Gossard, Lenny Kravitz and the late Dimebag Darrell of Pantera are amongst the numerous artists whom have pointed to the legendary guitarist as a profound inspiration. "I'm not egotistical and I try to be humble about all facets of my life but it's kind of mind blowing to know I was a huge influence on a new crop of guitar players in the same way that people  like Hendrix, Page, Beck and Townshend had an impact on me. I was influenced by all those  players and now I'm lucky enough to have that kind of influence on guitar players younger than me  that grew up listening to KISS and Ace Frehley. It goes full circle and it's the way that rock and roll  evolves. It's a good feeling and it makes me feel proud. I hear my influence on some players and it just puts a smile on my face and gives me a little hop in my step."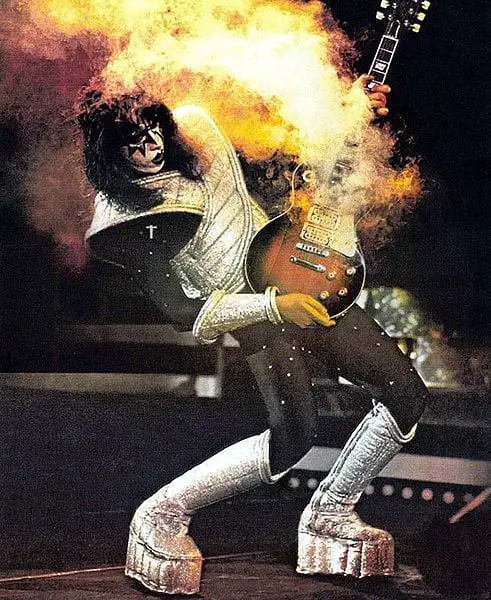 It's no secret that Frehley had once sought other means to add a hop to his step. His career, his personal life, has been marred by years of substance abuse. But, as of 2014, Frehley has been sober for seven years. And, with the release of Space Invader, Frehley is already comparing this work with that of his first solo album from 1978 that reached platinum status.
Now, all things considered, there is nothing cutting edge coming out of Space Invader.  Everything about it has a nostalgic feel that takes one back to the '70s.  First, the subject matter is a tip of the hat to his KISS stage persona as The Spaceman. Second, the album title is reminiscent of the arcade game of nearly the same name (Space Invaders – also from 1978). Even the album cover would look sharp plastered on the side of an arcade game cabinet. This is a fact that is certainly not missed by Frehley, as evidenced by his cover of The Steve Miller Band's "The Joker." Nonetheless, Frehley is not a young buck cutting his teeth trying to establish a signature sound to separate himself from the rest of the pack.
Oh, no.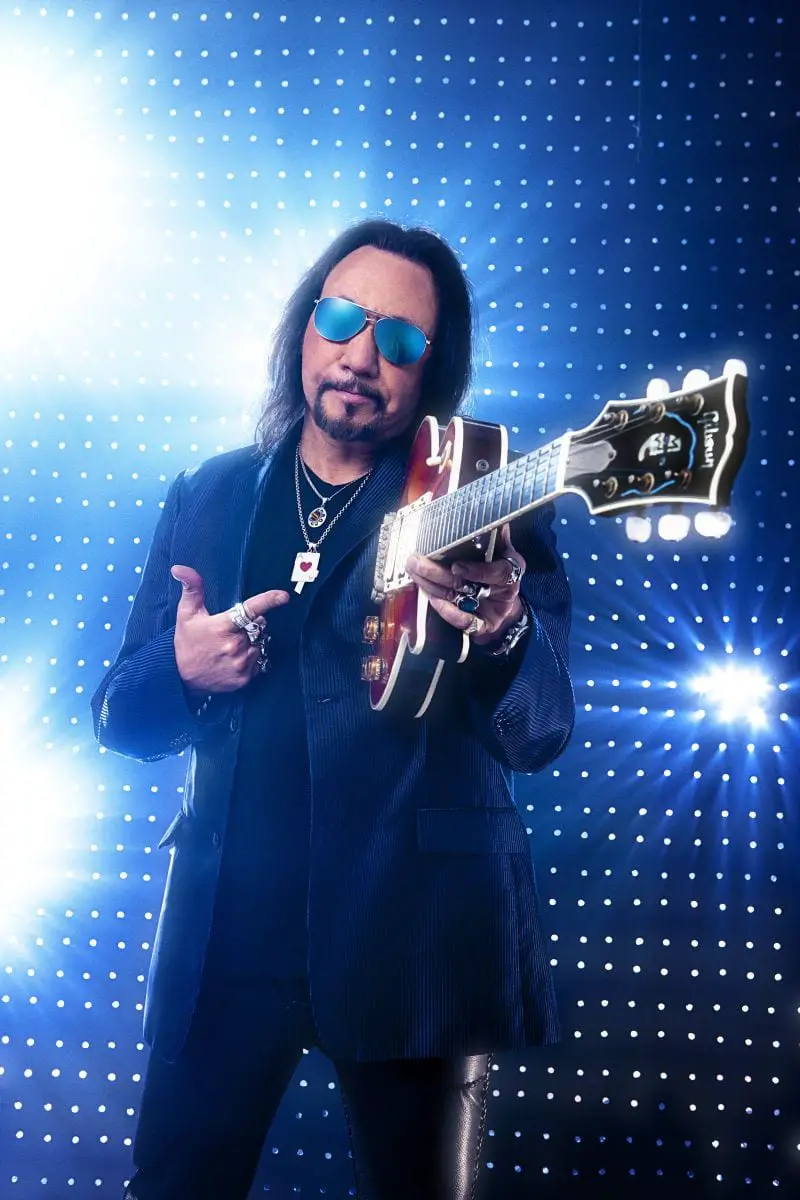 You know how you often read music critics describe a song, or a band, as "arena rock," and you're not so sure what it means, so you go look it up in a dictionary? [Sorry. Too archaic of a term.] Wikipedia it? Right after the above definition you'll find: See Also: Ace Frehley.
Frehley announced on his Facebook page yesterday the release of collector guitar pics in each of the first 25,000 printed CDs.
Space Invader provides music fans a showcase display of a legend at work, from singing to writing to sometimes double-timing as both lead guitarist and bassist. Antiquated as the sound may be to the contemporary fan, the best way to appreciate this album is to consider the style from the 63-year old rocker is the original source most others have imitated through the course of the past 40 years. Space Invader is available at online stores and brick and mortar retailers, or in the official Ace Frehley online store.
Key tracks: "The Joker", "Starship" (instrumental), "Change"