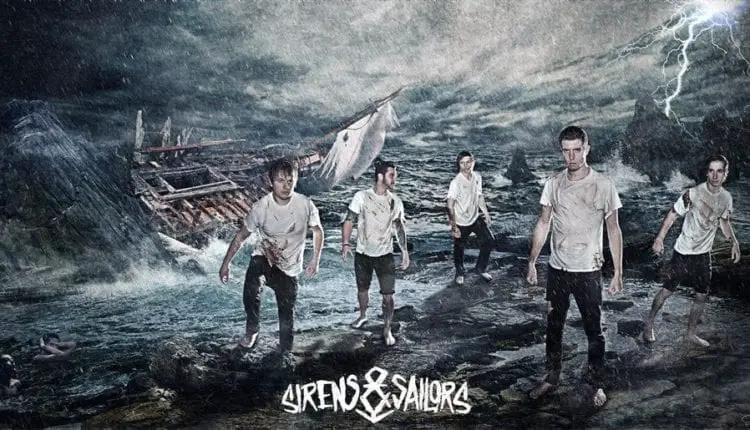 Sirens & Sailors, the five-piece metalcore group out of Rochester, recently released a new music video in support of their debut album, Skeletons.
The band is currently on tour in Europe, where they will stay until the end of August before they pick up again to tour the United States along with Beartooth in the fall. The domestic tour only skirts Upstate New York, hitting venues in Toronto, New York City, and Worcester, Mass. in October. A full schedule of both the European and US tours can be viewed below.
"The Chosen One" is Sirens & Sailors' second video from their first, full-length album. Though Skeletons is marketed as the band's debut album, they have two EPs under its belt since forming in 2005. Since then, the band has developed a healthy following, having toured extensively with such acts as Affiance, Dr. Acula, Knights of the Abyss, The Air I Breathe, and King Conquer. The group has also appeared on the Van's Warped Tour.
Sirens & Sailors Tour Dates
August 11 – Leeds, UK – Temple Boom
August 12 – Dundee. UK – Non Zero's
August 13 – Manchester, UK – Sound Contral
August 14 – London, UK – Scream Lounge
August 15 – Toulon, France – Local Morts Subtles
August 16 – Barcelona, Spain – Sla Tube
August 17 – Madrid, Spain – Sala – TBA
August 19 – Paris, France – Le Klub
August 20 – Oberhausen, Germany – Resonanzwek
August 21 – Tilburg, Netherlands
August 22 – Prague, Czech Republic – Chapeau Rouge
August 23 – berlin, Germany – Open Air
August 24 – Wroclaw, Poland – Cema Strona Miastra
August 25 – Bratislava, Slovakia – Rock N' Ribs
August 26– Vienna, Austria – Das Bach
August 28– Ostrava, Czech Republic – Barrak Club
August 29- Mechelen, Belgium – Kamikaze
w/Beartooth, Vanna, Alive with Me Tour
October 3 – Chicago, IL – The Beat Kitchen
October 5 – Toronto, ON – Hard Luck Bar
October 6 – Worcester, MA – The Palladium (Upstairs)
October 7 – Philadelphia, PA – The Barbary
October 8 – New York, NY- Gramercy Theatre
October 9 – Baltimore, MD – Ottobar
October 10 – Richmond, VA – The Canal Club
October 11 – Charlotte, NC – Neighborhood Theater
October 12 – Atlanta, GA – The Masquerade
October 14 – Fort Lauderdale, FL – Culture Room
October 15 – Orlando, FL – Backbooth
October 17 – Houston, TX – Walters
October 10/18 – Dallas, TX – The Door
October 19 – San Antonio, TX – Backstage Live
October 21 – Mesa, AZ – Nile Theater
October 22 – San Diego, CA – Soma Sidestage
October 23 – Anaheim, CA – Chain Reaction
October 24 – Sacramento, CA – Assembly Music Hall
October 26 – Murray, UT – Murray Theater
October 28 – Denver, CO – The Marquis Theater
October 30 – St. Louis, MO – Fubar
October 31 – Columbus, OH – The Basement