Well if there was ever any question as to how northerners feel about country music, all doubts were laid to rest June 13, 14, and 15 – as more than 40,000 ready to party, country music fans flooded the Catskill Mountains with their tents, coolers, cowboy boots, cowboy hats, and American flags in tow for the Second Annual Taste of Country Music Festival.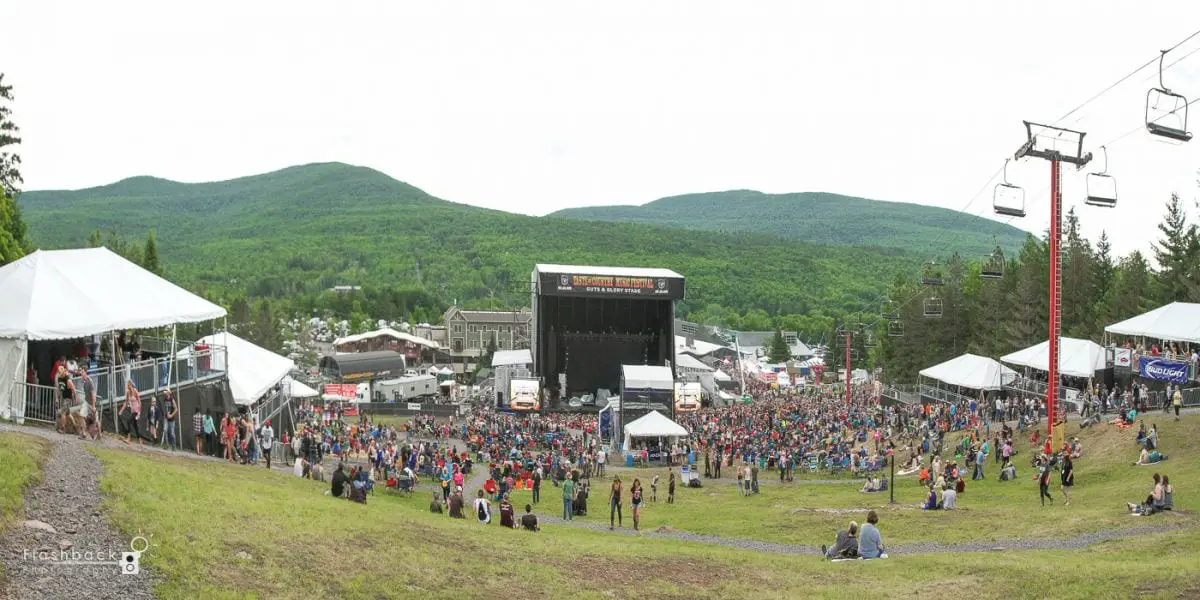 Sponsored by Taste of Country Music, organized by Townsquare Productions, LLC, a collaboration between Townsquare Media Group and Chet-5 Festivals. The Festival was held at the beautiful Hunter Mountain Ski Lodge, in the heart of the Catskill Mountains in Upstate New York. The setting and choice of seasons couldn't have been better to celebrate the festival.  With a lineup that looked like the guest list from the country music awards show, I was caught up in the flood of anticipation for what was to come over the next three days.
Friday – Day One
Although the festival opened Thursday with a few special performances for the early arrivers. Friday was officially the start of the festival and the lineup was stacked, starting with Gwen Sebastian opening the main Ram Guts & Glory Stage, followed by Blackjack Billy, Eric Paslay, Brantley Gilbert, and closing out the night with one of my favorite country musicians, Dierks Bentley.  Inside at the Bud Light Stage, Ms. Ashley Winters, Gwen Sebastian, and the Timothy Chance Band entertained those taking cover from the weather conditions. Which did its best to put a damper on the show by the end of the night with a downpour.  However, tried and true die-hard country fans didn't budge. What's a little mud on the boots after all?  Wasn't anything new to them.  Bring it on, and bring on the weekend.  They were ready.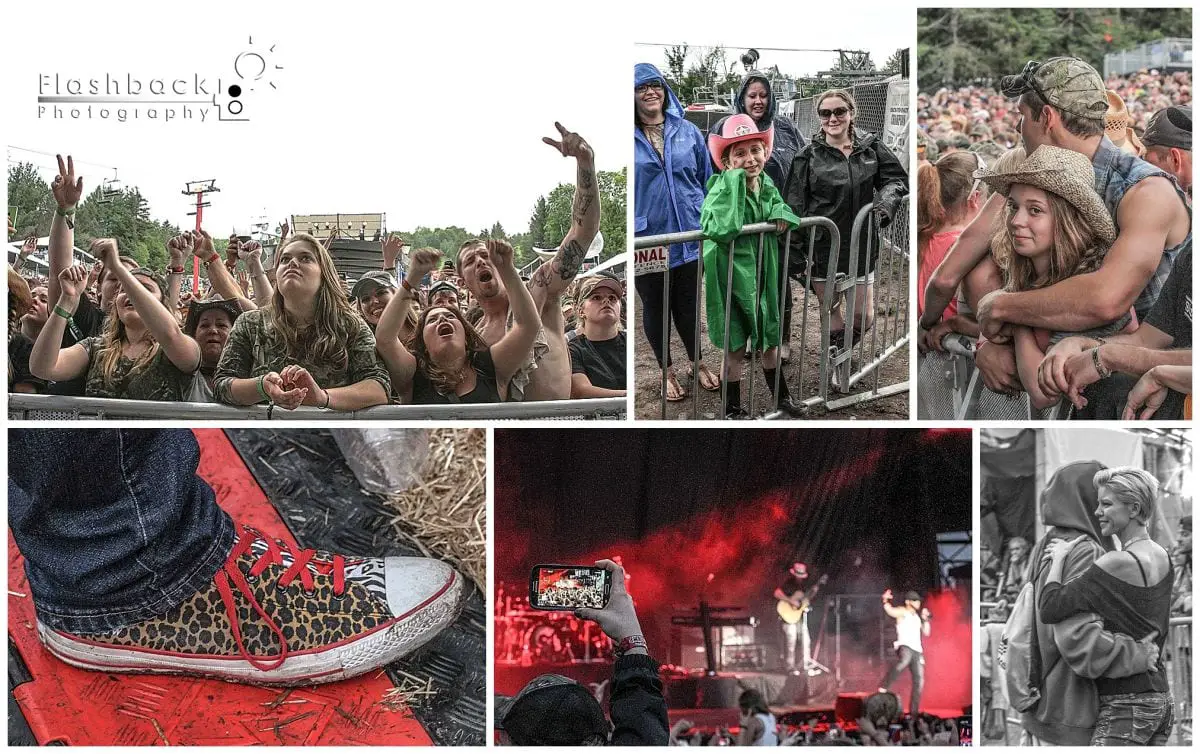 As I meandered my way through the mountainside towards the festival, cell coverage was sketchy for this gal and as the GPS gave out, I found myself at the end of a dead-end dirt road.  Realizing this truly wasn't the way to Hunter Mountain and thinking to myself what a great country song this would be, I turned myself around and found my way to the mountain just in time to make my way up to my parking place and inside to the main stage just as Blackjack Billy was going on.  A little disappointed to have missed Gwen Sebastian's set, I heard from those around what a great performance she had and vowed to catch her next time she came up this way.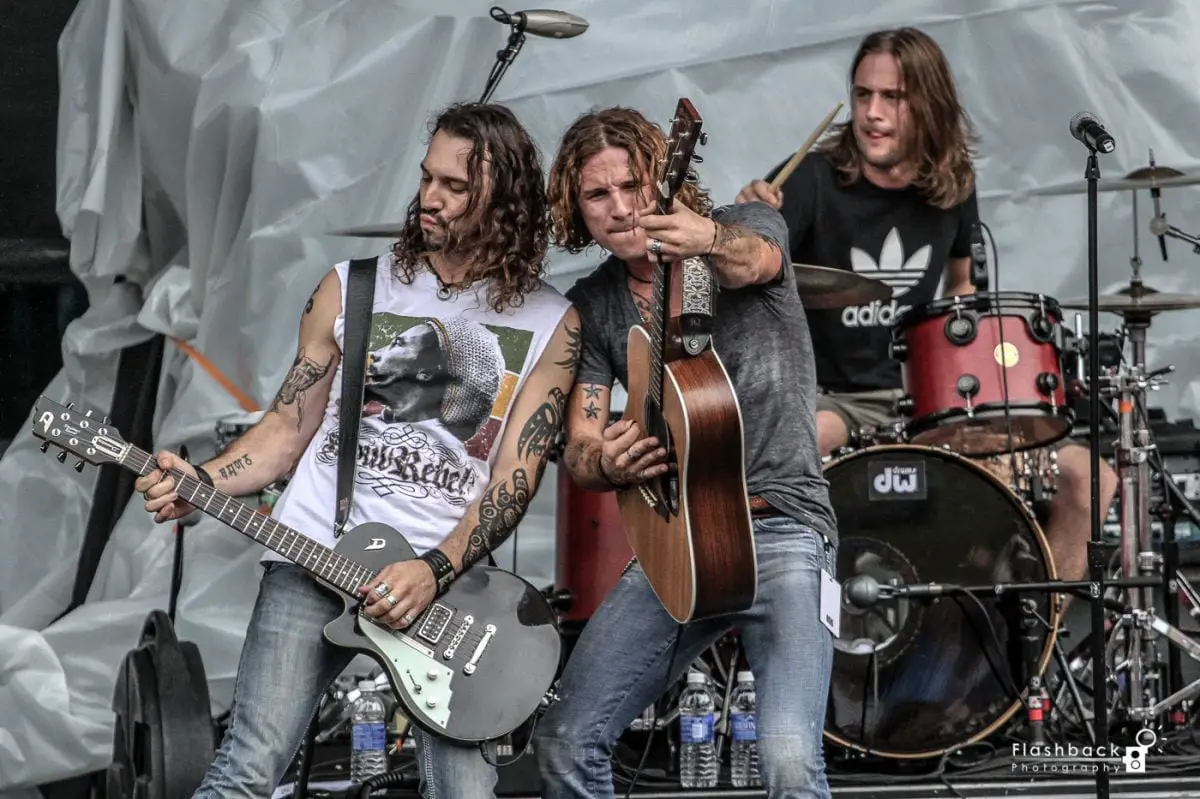 For new fans of Blackjack Billy, this amazing group is the partnership of Rob Blackledge and Noll Billings who moved to the Nashville area to pursue solo careers, however it was after meeting each other and partnering with Jeff Coplan that they had realized that they found the right mix to showcase their talents.  Individually they have their own unique sound, however it's the combination of what these individuals bring to the table that put them over the top.  Throw in drummer, Brad Cummings, and the energy they brought to the festival was off the charts.  With songs, "Get Some", "Got A Feeling", and "Drink Along" these guys turned up the heat for the crowd and got them rocking.  But it was their mashup of  – Jason Mraz's "I'm Yours", Nelly's "Must Be For the Money", throw in some classic Journey, and  finish it out with Lil Jon's "Get Low"  and the crowd was on the verge of pandemonium.  What's unique about this group is their unique sound, their showmanship on stage, and their genuine desire to take time out for their fans. In between sets as the stage was being set up for another act you could find Noll Billings out in the crowd signing caps, shirts, and whatever was thrown his way while also taking selfies.  A relatively new band, but definitely one to watch for in the future.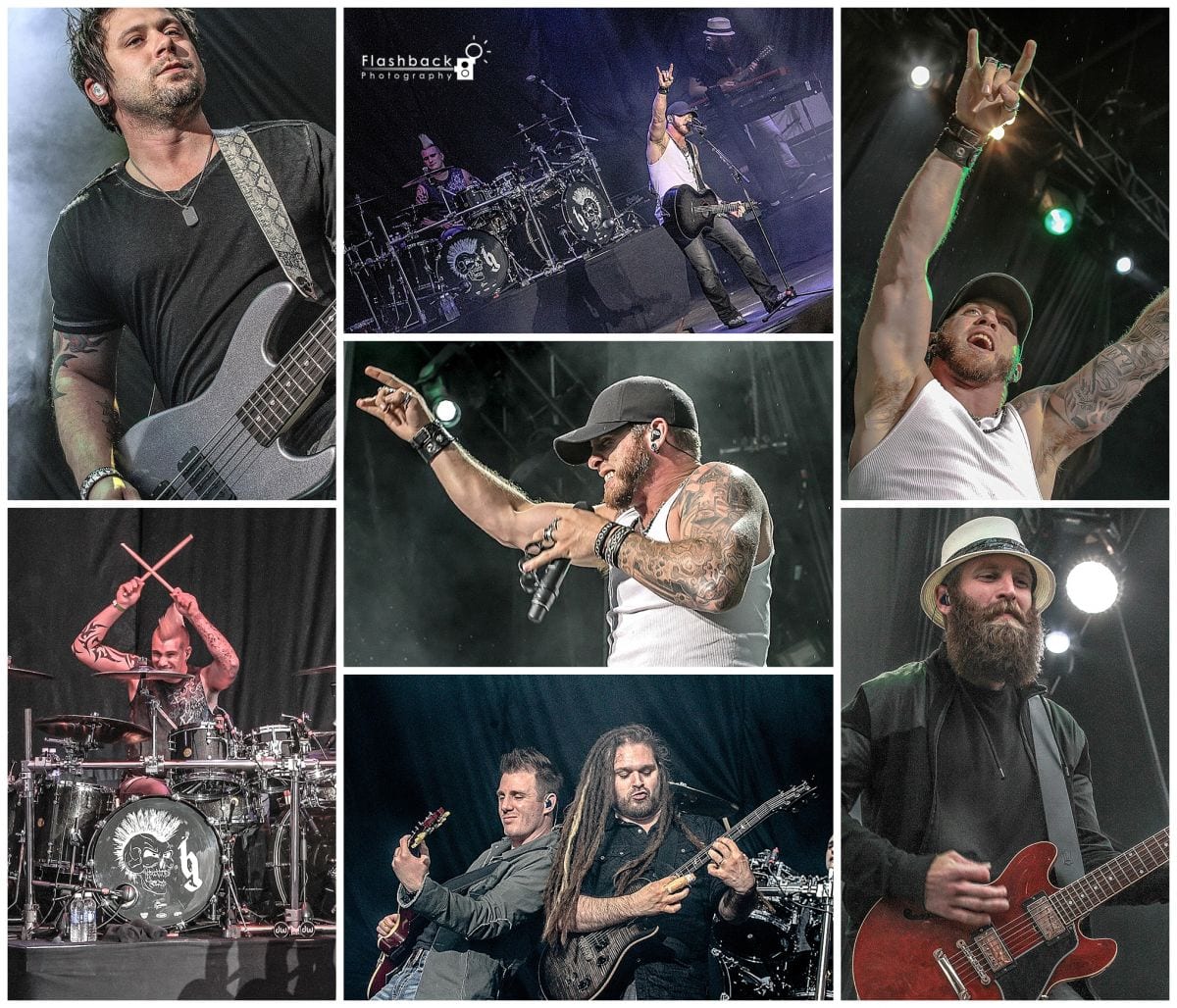 As Ashley Winters went on the inside stage, it wasn't long before Eric Paslay was set up and out entertaining the hyped up crowd.  Wishing I could be at two places at once, I stayed put as Eric began his set.  The one thing that stood out immediately with Eric was his songwriting talents.  You hear all the time of artists who travel to Nashville, LA, and New York to become stars.  However part of the internship into this select group includes playing numerous gigs every time asked no matter where, and writing song after song, many that end up being someone else's hit. With songs like "Angel Eyes" Paslay showcased his impressive resume of melodies for the audience demonstrating to them his talent with words.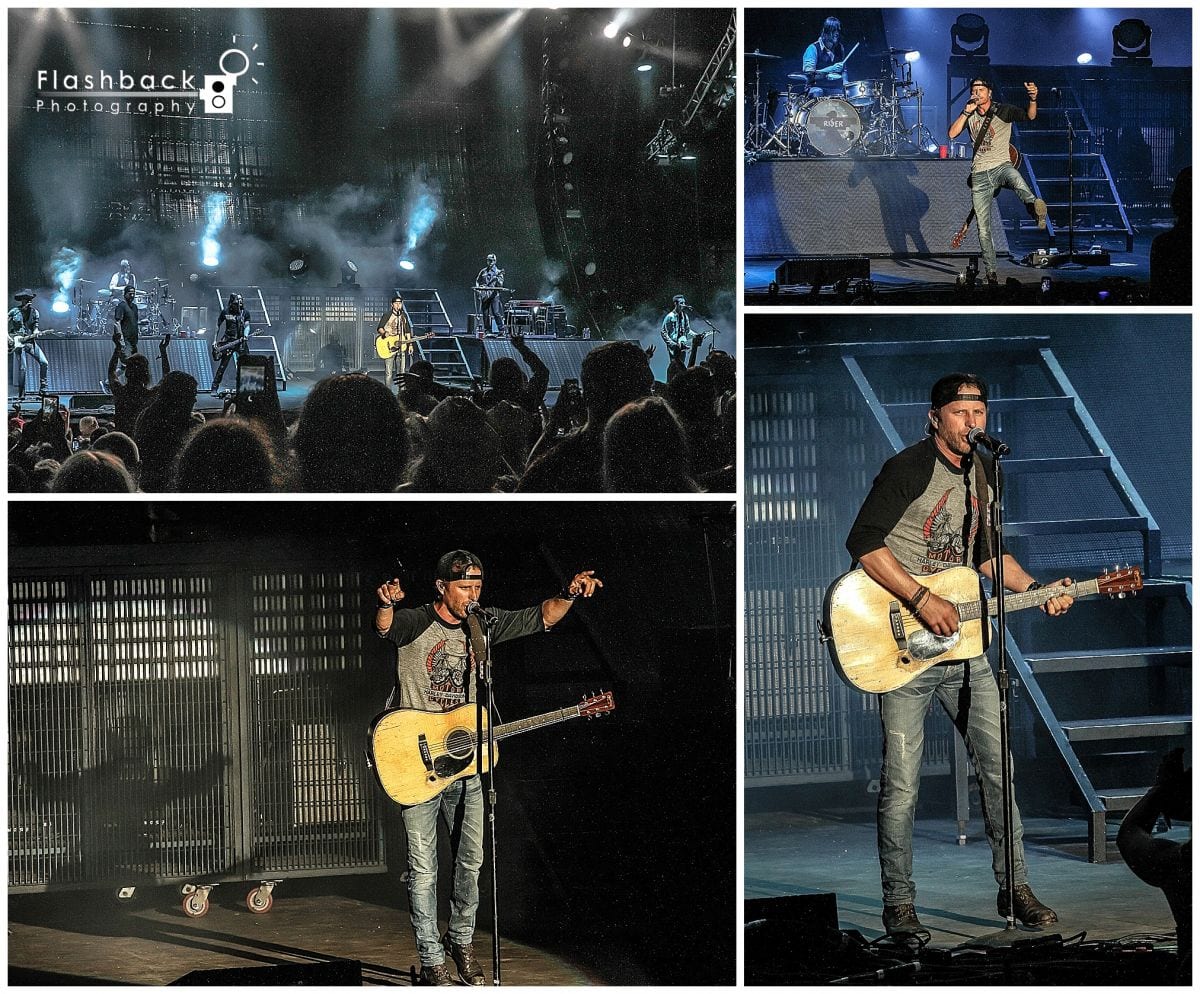 But after hearing a few other melodies such as "Barefoot Blue Jean Night" and "Rewind" it was apparent that this multi talented young man was destined for a long and successful career both writing and recording. Ending an absolutely outstanding setlist was his current hit "Song About A Girl".  As Eric so bluntly puts it, country music isn't always "about tailgates…about bonfires…about souped up cars, water towers, or drowning in a bottle of Jack – it's a Song About A Girl".  With the debate of how country music has changed over the years, this song brings to light how country music has evolved and covers all topics.  Just because it's not the same as what it was generations before, doesn't mean country isn't country any more.  For decades subject matter for country songs tends to follow these guidelines – Some songs are let's have good time Friday night songs, some are love songs, some are break-up songs, and some are family songs about home and the farm.  No matter what the subject matter is though, Eric Paslay I guarantee will put it to words and music, and make it a country hit.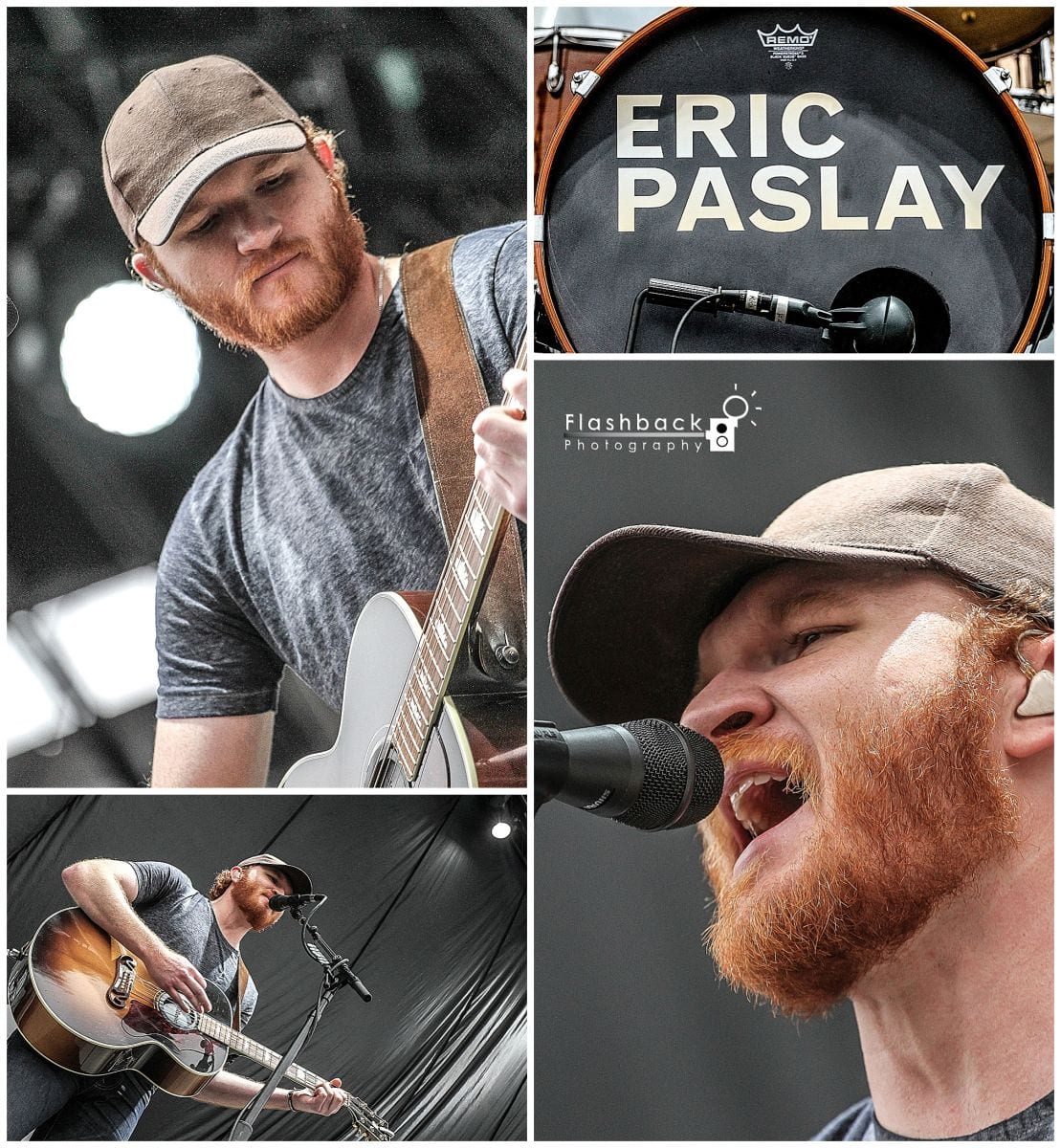 As the night grew darker, the weather began to look ominous, a storm was brewing.  As if on que, out came Brantley Gilbert, a 29-year-old from Jefferson, Georgia wearing biker boots, blue jeans with a chain hanging out his pocket, a white tank top, ball cap, piercings, and rings that could definitely break your nose with one hit.  With a microphone handle that looked like brass knuckles, this bad boy had our attention. It was apparent that this outlaw definitely makes his own rules, and I looked forward to seeing if his music reflected this attitude as well.
As Brantley performed, the audience began to see another side to this tough guy.  He was charming, he was patriotic, he was chivalrous.  All in all he was one outstanding young man who stood for what he believed in and made no excuses.  His music was the same.  I could see all the influences of life and music he  had inside, come out in the music he wrote and performed.  He sang of family, friends, love, and country.  His music was the perfect marriage of country and southern rock n' roll, the kind you have to crank up in your car, and this music was delivered with a sultry raspy country twang that came across super sexy and powerful.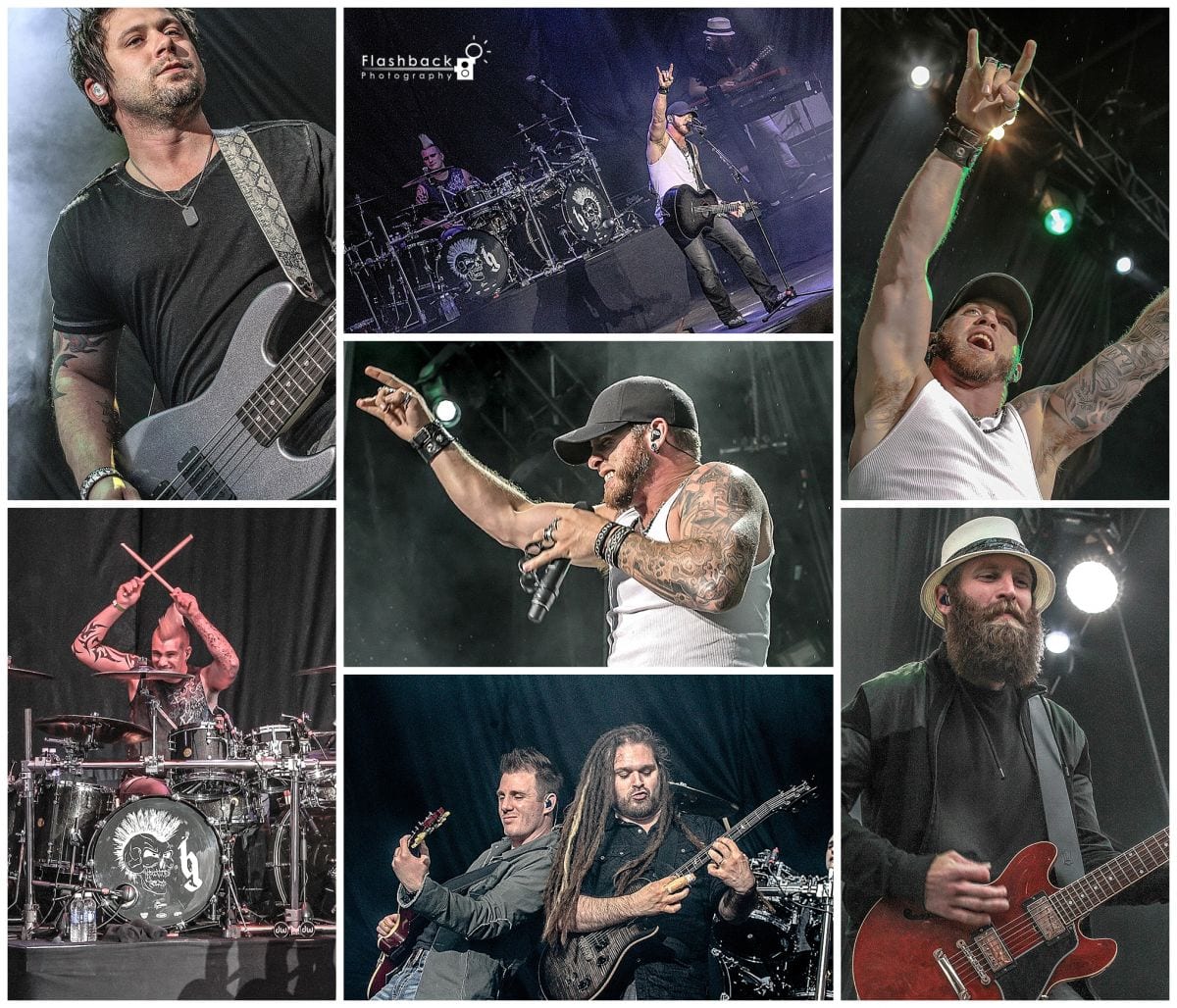 As he performed the hit "Dirt Road Anthem" which he co-wrote and was recorded by Jason Aldean, "You Don't Know Her Like I Do", and "Small Town Throwdown" you were wrapped up in the wave of energy both on stage and off as the audience began to respond.  As he shared stories behind his music, fans got a sense that this young man was destined for greatness.  His stage presence, his energy level, his sheer talent, all are indicators that this man is a name to remember.
Take amazing songs, add in a bit of southern country bad boy, a splash of patriotic charm, and a whole bunch of energy and talent and it's understandable how he has more than 823K followers on Twitter and more than 3,000,000 on Facebook.  As he closed out his set with his number one hit "Bottoms Up", the 2013 ACM's Best New Male Artist Award recipient gave festival goers a peek of what is to come for this young man. Brantley Gilbert is definitely a name that will go down in country music history.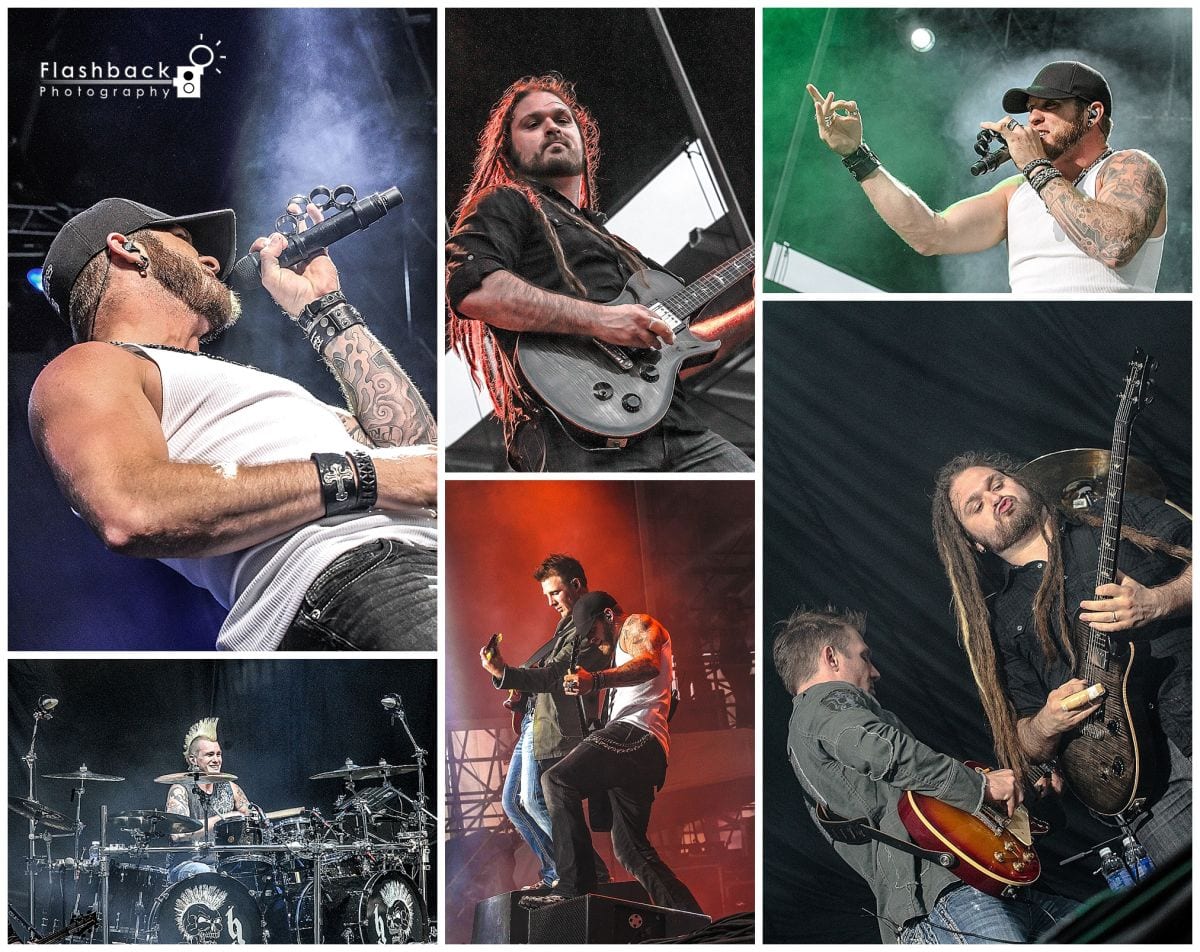 As Brantley left the stage, the act everyone had been waiting for all day was up next.  Headlining the first night of the Taste of Country Festival was multiple Grammy, CMA, and ACM award-winning artist, and Grand Ole Opry member, the one and only Dierks Bentley. Bentley, currently touring in support of his latest album, Riser, had a magnificent stage set up. With so many number one hits to choose from for a setlist, it was bound to be a complete hour of amazing music.
This family man outdid himself this time as each number demonstrated the depths he went in finding the words to express his feelings.  These raw emotions found an outlet through his songs, each representing loss, love, and life he had recently been going through.  His talent is more than just a pretty face and honey twanged voice.  He grows with his music.  He's not afraid to put himself out there or stand up for what he wants in life.  As he began to play, you could see a part of him in numbers such as "Drunk On A Plane" in which he shows his sense of humor and his other passion in life, being a pilot.
The truly personal song "I'll Hold On," which gives an insight into his character and what means the most in his life – family, love, and music.  Sharing moments on the road, displaying family and friends in a video projecting behind him and the band, he sang "Every Mile A Memory".  I'm always impressed by the production of these tours and his light show was actually another piece of the band accompanying him on each number.
As he played  "Got A Lot of Leaving Left To Do" the ambient lighting  left you feeling a bit melancholy, as the low twinkling lights helped set the mood. As he began singing "Counting Stars," one of the songs recently performed with One Republic at the festival, I thought to myself what a perfect pairing these artists were bringing out the best in them and their songs.  Covers continued with two more crowd favorites with a rendition of both Bon Jovi's "Living On a Prayer", always a crowd pleaser, and one of my personal favorites, "Hey Brother" by Avicii.
As anticipated, his set list was amazing, full of hit after hit, his production with lighting, sound, and videography paired perfectly, and to end the evening was another favorite, "Settle For A Slow Down".  He nailed it.  His live performance lived up to any expectations festival goers had.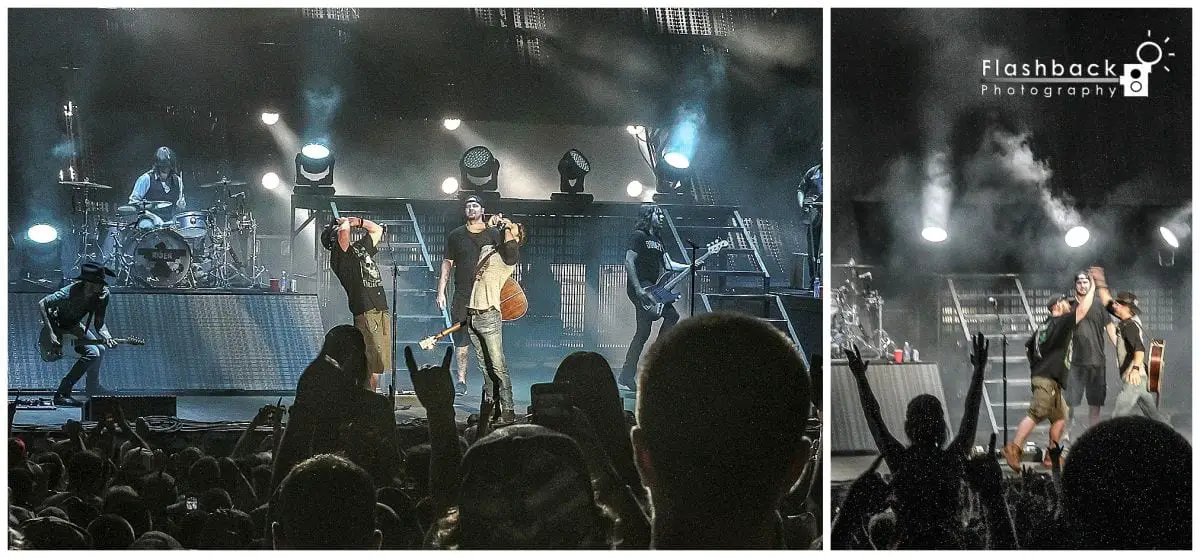 As the night came to an end with pouring rain coming down on each and every attendee, it didn't seem to matter as I passed smile after smile.  I couldn't imagine this event getting any better than tonight's performances and wondered if this was the climatic  highlight to the weekends event. Could Day 2 live up to the first day?  Stay tuned for Day 2's coverage and highlights with NYS Music.com's part two of the Taste of Country Music Festival at Hunter Mountain.