It's officially summer whenever moe. plays their first show of the year at Saranac Brewery. This year it actually was the first day of summer, and the clear skies and warm sun made it a bearable accompaniment to the second of two nights of moe. at Saranac Brewery. More than 1,000 fans filled the outdoor venue, drinking Saranac's latest offerings as well as staples such as Pale Ale and Adirondack Amber. An attentive crowd, the brewery attracts a strong hometown crowd for the Utica summer concert series, but nothing like moe. brings in.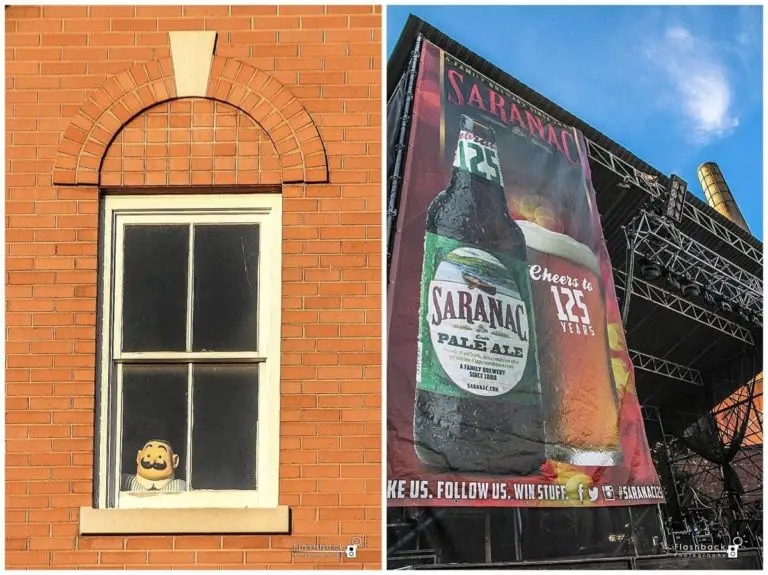 Kicking off the night with three newer tunes, two off of the recent No Guts, No Glory release, warming the crowd up slowly with the more familiar "Billy Goat" followed by "Annihilation Blues" and "Do or Die", all warmly received, but not as much as the next trio of songs. The classic combo of "Not Coming Down > Wormwood > Okay Alright" featured Conehead Buddha horns from Shaun Bazylewicz, Terry and Shannon Lynch on all but "Wormwood", which had a more aired-out pace to it. "Nebraska" found the horns on stage once again,  as well as on "Late in the Evening", a fully rhythmic version that had some interesting interplay between horns and percussion, as well as Marley Amico joining on saxophone . The classic jam vehicle "Moth" ended the set nicely, and set the stage for a phenomenal second set.
Things began a bit dark, and not just because the sun went down. moe. took their time getting into "Spanish Moon", working patiently into the intro that kept everyone guessing. Joined again by Conehead Buddha horns, the crowd erupted as Chuck sang through the Little Feat lyrics, taking their time to explore the entire composition. Local musician Jason Barady joined on mandolin for "Jazz Wank", which took a meandering stroll through the improv-friendly composition before segueing ever so nicely into "Buster", garnering the biggest cheers of the night – the anticipation was stroked ever so carefully on this one.
"Buster" found its way into "Yodelittle", which clocked in at over 20 minutes and featured a nice jam, segueing into "Four". With two distinct improv-induced movements, there was full band contribution on making this version of "Four" a stand out among its peers, and made for the highlight of the night, and part of an instant classic second set. "Downward Facing Dog" closed the set, and after al.nouncements, "Same Old Story", off No Guts No Glory, as well the song from which the lyrics give the album its title, started off the encore, while Blue Oyster Cult's "Godzilla" stormed through the crowd. Of note in "Godzilla" are Rob's vocals/sounds he was making during the open section of the 70s hit, and well worth a listen.
moe. next plays in New York at Great South Bay Festival in Patchogue on July 19 (get tickets here) and from August 29-31 at moe.down XV in Turin, NY. Get tickets here.
Listen to the show below courtesy of Archive.org