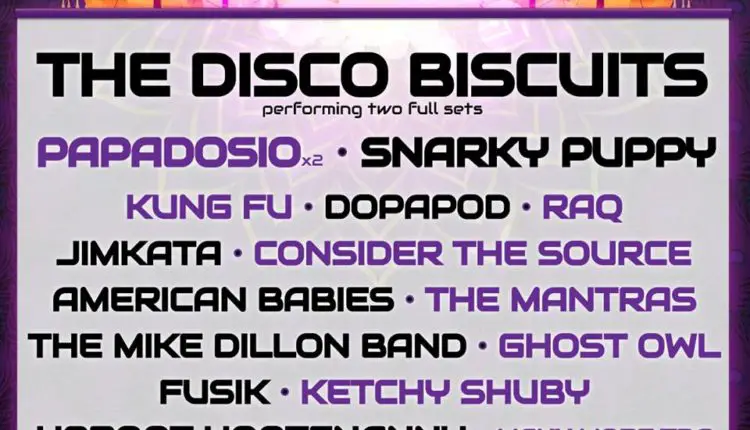 Those of us whom have lived our lives in the "brisk" springs of Upstate New York know there is no better time to travel south. Providing ample additional ammo for an early spring break trip is the initial excellent "stage one" lineup of the Aura Music & Art's Festival announced today.
Bisco fans can rejoice, The Disco Biscuits will be headlining with a full 2 set performance. Along for the ride will be a slew of NY based bands: NYC's Grammy Award winning Snarky Puppy, Dopapod,  and Consider the Source, as well as Ithaca's Jimkata. Additional artists announced include 2 shows by Papadosio, The Mantras, Kung Fu, RAQ and more.
The festival will be held March 6th-8th in Live Oak Florida. Early Bird tickets go on sale July 1st and start at $135 for a 3-day weekend pass or $165 for a 4-day weekend pass which includes a Thursday pre-party w/ Dopapod and Kung Fu. Camping is included with purchase. Keep tuned to for further artist announcements and Aura news!