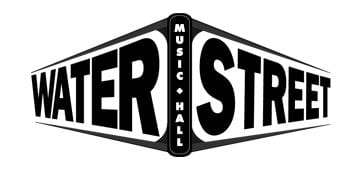 Water Street Music Hall, which first opened its doors as the Country Warehouse in 1977, has gone through many changes over the years – owners have come and gone just as the name has changed from earlier years. Recently there was a change in the owners of the historical Rochester venue and they were unable to serve alcohol for some time, which led to several shows being moved to different venues within the city. Water Street announced yesterday, the addition of Dan Smalls of Dan Smalls Presents, as the newest member of the Water Street family. Smalls will now be the exclusive talent buyer for the venue.
Currently the exclusive talent buyer for the State Theatre in Ithaca, the summer concert series at Brewery Ommegang in Cooperstown, and the prestigious Event Gallery in the Woodstock Museum at the Bethel Woods Center for the Performing Arts, Dan joins Water Street with more than two decades in the entertainment business.  This new addition  completes our team in providing a diverse lineup and a variety of genres.
Anthony Marsocci, owner of Water Street said, "Dan is the consummate talent buyer, he is smart, dedicated and one of the most down to earth persons I have ever met.  We feel fortunate that Dan has joined our team and shares our vision of creating a memorable experience for both the artist and fan. Dan Smalls has brought shows to Water Street in the past, and with the upcoming renovations and the new management team in place, he is ready to bring music back to Water Street and to the city of Rochester.
For more information on upcoming shows to Water Street Music Hall please visit them online.