Bryan Brundige is a man who wears many hats. He is a producer, musician, band manager and songwriter. He is most prominently known as a horn player in The Chronicles, but suffice to say, he is well versed in all things music. Brundige is not only cultivating his own dream of running a studio, but his efforts are inadvertently bringing a music scene to Albany. He is perhaps, the gatekeeper as well.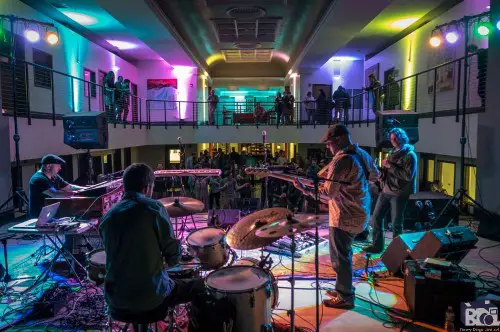 Brundige has planned, developed and now executing his business of music. He has a multi-room studio with digital and analog recording options. He has a number of various instruments if needed from a baby grand piano to drums, providing accessibility for band-client options. Through the concept of the Albany Barn – a live and work-space dynamic – he is also able to give music fans a little something too.
Tabitha Clancy: What is Grandma's Studio?
Bryan Brundige: It is a multi-faceted recording studio. I can multi-track record. I specialize in songwriting and arranging. I have a lot of connections with musicians so if somebody comes in and needed a horn section or a string section or a keyboard player or a guitar player, I can locate all those musicians. We're not only a recording studio but also a production house in that we output music all the time. We have bands for hire, a rehearsal space, I can do voice-over work, I can mix audio to film, I can produce albums – I've done four at this point.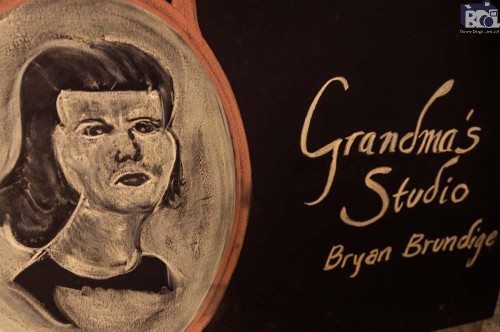 TC: Where did this idea come from?
BB: My Grandma's house. It's the idea of the whole aesthetic of being comfortable while creating. You know, like when you go to your Grandmother's house on a Sunday afternoon, and everything seems to be fine and dandy – chocolate chip cookies everywhere, that kind of thing.
TC: As far as recording rooms, what do you have?
BB: I have three rooms: I have an isolation booth, a live room and a control room as well as another closet in the control room for more isolation options. There is a venue out the front door in case I have to record an orchestra or something like that. I can do anything from a solo artist up to a 65 to 75-person orchestra.
TC: The Albany area has been anxious for a new live venue. Is the bigger space available for booking shows?
BB: Yes to a certain degree. The only hiccup is that it is attached to a residential suite, so it's an interesting situation. Right now there is a curfew at 11pm; we're trying to change that. This first show went really well and they are interested in having a concert series. I don't think it will be a Thursday, Friday, Saturday night venue, but more of a concert space. For instance, once or twice a month. It is such a creative zone but the venue is also common space for every commercial tenant that's there – all of our front doors go out to that space. It's an interesting dynamic – a live-work-event space, and I'm excited to see what is going to happen.
TC: Will alcohol be provided during live events?
BB: There is not a bar attached and the Barn does not have a liquor license. The promoter is responsible for that kind of thing. It will have to be non-alcoholic events or it will have to be catered. Basically at all of our events will be local, probably Brown's Brewery and Ben and Jerry's ice cream.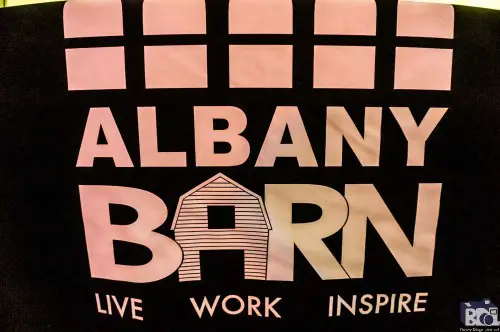 TC: What are the stage dimensions and venue capacity?
BB: 30 feet wide by 20 feet deep. It holds 400 people. Shows will typically be from 6pm – 11pm.
TC: What types of bands are you looking to get in Grandma's performance space?
BB: Some bands that have been discussed are Chris Thile, Dumpstafunk, Marco Benevento, Railroad Earth, Soulive – medium sized regional and national bands.
TC: Is the live space recording area separate from the venue area?
BB: Yes, yes. My suite is about 700 square feet. It is a little tight, but it does the job. I have about a 20 foot by 16-foot room for the live room.
TC: How does this relate to the Albany Barn?
BB: The entire building is The Albany Barn. Part of it is residential and part of it is commercial. There are 22 artist lofts and about 11 commercial tenants. They are all artists of some sort, and the idea is to all feed off and work with one another.
Brundige is looking forward to a potential concert series in the works for the 2014 summer. The Chronicles have a few upcoming dates including a Sunday performance at the Albany Tulip Festival. Please follow links for more information.