Justin Henricks is taking on a new role as a band leader, as the Hart School graduate and Averill Park native will release Bedtime Blazer this May, the first EP for his new project Wurliday. As he leads his first band, Henricks finds himself poised for the next step in a career that has thus far found him as a key player best known for his guitar work in Beau Sasser's Escape Plan, Way Down and The Chronicles.
Henricks has played guitar all his life and considers Hartford to be a second home, thanks in part to the music scene that includes Arch Street Music Hall, West End Blend and Boo-yah Funk Night, while back home in Albany, Justin hosted funk night at City Beer Hall in 2016. NYS Music sat down to discuss with Henricks the shift from band member to band leader, performing with Beau Sasser and putting together the Wurliday EP.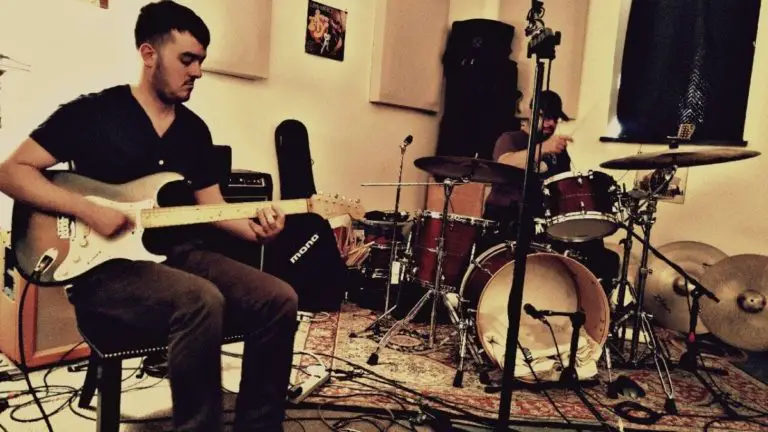 Pete Mason: Tell me about Wurliday and how the group came together.
Justin Henricks: Had this idea circulating in my mind for almost a year, and I've been taking my time to let it come to fruition in terms of getting the songs written and making this EP that is coming out. I've always wanted, its been long due, having my own project that I have creative control over. I spent a lot of time working with Beau (Sasser), and the Escape Plan and The Chronicles. I've learned a lot as a sideman and I'm ready to take on my own project. I figured the best way to do so would be to release something, sort of build the groundwork of the band and the internet presence and everything, before the band actually starts. Almost like a Steely Dan approach  I was able to get some incredible musicians and friends together to play on these tunes. Everyone was really supportive and showed me a lot of love during the process. Trying to create something that will go for a while. Really starting to think of the future of this project and create a home base for myself, creatively and band speaking.
PM: Where did you record the album?
JH: We recorded at Alan Evans' studio Iron Wax in Millers Falls, MA. The album's cast is nothing short of all-star. He was a pleasure to work with, he was a great engineer, gave his two cents when needed, and really worked with us to make sure we were getting all the sounds we're trying to hear. I felt like we had two days of initial tracking and got a lot of overdubs done in the first two days. We brought the sessions back to our house with Bryan (Brundige) at his studio, Grandma's Studio, in The Attic. Between him and I, he helped a lot in terms of lending gear and his engineering skills. We were able to bang out all the vocals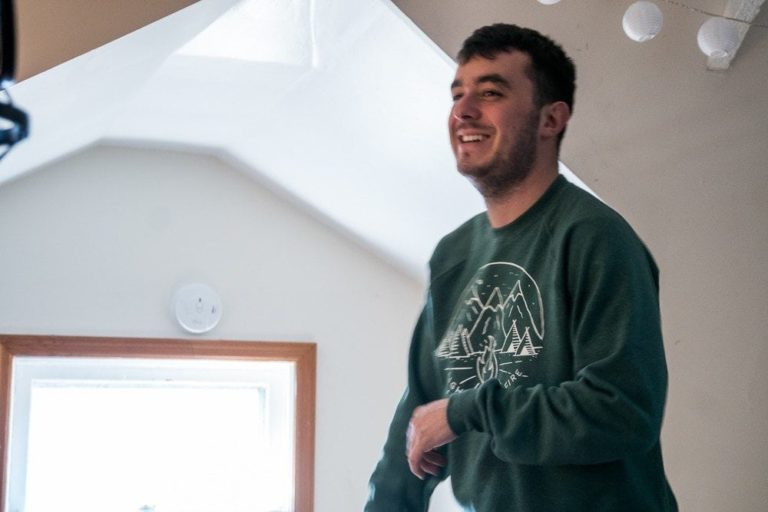 PM: Who sings on the EP?
JH: Arielle O'Keefe, her stage name is Girl Blue. She actually co-wrote the record with me, we worked on all the vocals together, she's extremely great to work with, hoping to move forward with her and play some shows together. She's singing on three of the tracks and Jennifer Hartswick (TAB) is on the fourth track, and Tyrone Hartzog (The Chronicles) is featured. In my opinion, he's my favorite male vocal voice to record, it comes through in the recording so well, something about the timbre and the tone about that dude's voice that sits real well. He's like Donnie Hathaway. Between that I also went to Paulie Philippone (West End Blend), he helped me a lot with this record. He's playing all the keys and synth. We took a trip down to his house, it's called the Funk House, West End Blend Studio in Hartford. We had a couple fun keyboard days where we went over synthesizers.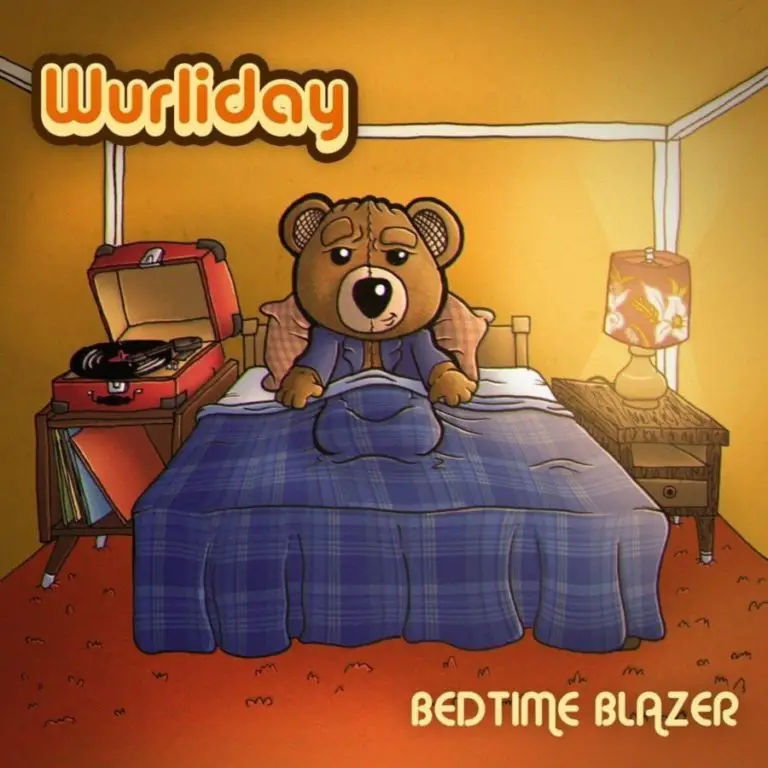 PM: How did Jennifer Hartswick come to sing on a track?
JH: I was really excited to get Jen on a track. It kinda happened organically. Arielle wrote the album with me, and we started the vocal tracking sessions for it and while she sounded great, she suggested to look around for a singer for "Getting There." On a whim I emailed Jen and sent her the track and asked if she'd be interested in doing it because she really has such a powerhouse voice and she can really sit up there in that high register. She got right back and ended up tracking it in Nashville and did a remarkable job. I couldn't be happier with her performance, she was the sweetest for helping out with that, it was great.
PM: How and when did your vocals develop?
JH: I've been working on my vocal chops! I look forward to singing some backups and working on it some more in this new project.
PM: You went to the Hart School and have ties to Hartford, CT.
JH: Hartford has always been a second home to me. They have their Booya Funk night on Wednesdays. I try to go down there as much as I can. Arch Street Tavern is one of my favorite venues to play. Going to the Hart School I got all my jazz chops from a really traditional program with some great leadership; I was lucky to study under Nat Reeves, Renee McLean and my guitar teacher Rich Goldstein who taught me everything I know.
PM: After the Hart School you moved back up here?
JH: Yeah the Chronicles were gigging a lot and I was playing with Way Down, who were my first sort of band that I had a stake of leadership in. It  was all of our bands but I learned a lot about leadership skills and what it means to be a band leader, which makes me so excited to finally get this project off the ground. Really looking forward to taking something and calling it my project.
PM: How did you go from playing with The Chronicles to playing with Beau Sasser?
JH: I met Beau because Way Down was opening for Alan Evans' Playonbrother and Beau invited me out to do one of his funk nights at Bishop's Lounge in Northampton, MA, He asked me to come out and play. I didn't know what to expect and he didn't send me any tunes, it's kinda Beau's way. I went out there and it was a very crazy packed jam party. From there Beau and I became really great friends and he wanted to start the Escape Plan and thought it would be cool to have a band with two guitar players. He brought Danny Mayer to the table and Mary Corso, who are both playing in the Eric Krasno Band now. Beau mentioned he wanted a vocalist and I was able to bring Mary, who I went to Hart School with, into the mix. We had maybe half a rehearsal and Mitch Moriber at Tone Wheel Music Group booked us a bunch of shows and off we went. I definitely do owe Beau some credit in introducing me to a lot of these folks who have been kind enough to play some music with me from time to time; pretty much everybody on the record.
The Escape Plan is fun, for all of us really, I think it was a really nice vehicle. We played some shows and met a lot of great people and we still play from time to time – Beau is with Kung Fu, Danny and Mary are with Eric Krasno Band. It's been a funny little stepping stone for all of us I think. It's like the family band at this point, we have a lot of fun when we get together.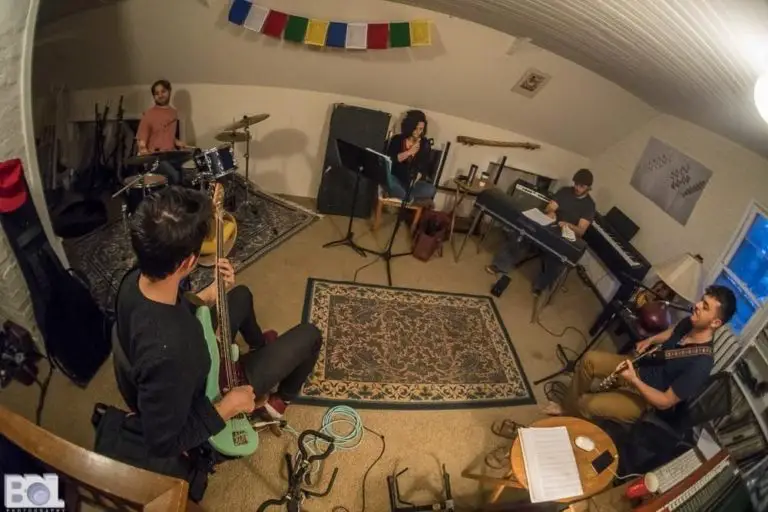 PM: Who are your guitar/musical influences?
JH: Guitar-wise, George Benson, John Scofield, Wes Montgomery and Grant Green. Musical influences: Earth Wind and Fire, Steely Dan
PM: You're 24 and your roots are in Albany. What do you see your goals are by the time you're 30?
JH: I would hope that this original project, long term, has gotten to a sustainable point and something I can really call home, and still doing a lot of the same – getting a chance to play with these amazing musicians and making more records. I hope to have a bunch more records under my belt. This is the first go at it – the first recording process that I produced and had creative say over and I like it a lot. So the bug has definitely bitten and I hope to get back in the studio next fall and do Bedtime Blazer, Vol. 2.
PM: Thinking of the second one already?
JH: Absolutely.
PM: What are your thoughts on the Albany scene? How do you see the Albany scene from the point of view of a traveling musician with a base here?
JH: It's a tricky thing for sure. What makes a scene, ya know? People going to shows, we certainly have that, The Hollow and Parish Public House are great rock clubs that host a lot of great bands. A lot of bands have called this place home and had a lot of great times here. There's a lot of great musicians to play with in the area. It's a bit of an older scene in my experience. There's a lot of people that for whatever reason ended up here who are heavy dudes and have their resources available to you as a musician to go seek out and play with them. I was on the phone with Skip Parsons not too long ago. Skip has been doing a gig at The Fountain, he's been holding that gig for like 50 years, every other Saturday, playing old school jazz and sharing a wealth of knowledge of old music. There's people to play with here and a lot of history.
PM: There's so much going on in this town, and the ridicule of calling it 'Smallbany' doesn't help and you realize there are all these musicians tucked away.
JH: A scene for me is … there's all these scenes in all these cities, and it's the people that are in them that matters. With funk night in these other cities – Beau has in Northampton, West End Blend has in Hartford, Kung Fu has in Bridgeport – it's definitely a staple that I tried to get going in Albany at City Beer Hall last summer. We had some really successful ones, and some not successful ones, but I learned a lot from it, directing a band, being a band leader. That was my gig that I had to prepare for each week, so I learned a lot from that experience too, all building up to this original project I want to start; all learning experiences.