Ian Wagner is a local Watertown artist whose incredible talent has raised the expectations for musicians all over the North Country. Originally from Fairbanks, Alaska, Ian traveled the country and joined the military in 2001. He was assigned to 2nd Battalion 22nd Infantry Regiment Ft. Drum as a Combat Medic on May 13th 2003. He was medically retired after being wounded in action during his second tour. In 2009, Ian decided to pursue his dreams as a musician. He was a member of local bands Network and Wagner's Agenda before going solo in 2011. Ian has made the North Country his home, and we are happy to have him!
With acoustic covers of artists like Luke Bryan, Shinedown, Tenacious D, and even Eminem, he hits every genre. He transforms every song into his own, performing with incredible passion and energy. His talent is unlike anything you will hear out of this region. You will remember the first time you saw him play, and you will be sure to see him again. I have been lucky to see him play many times and recently I sat down with him to learn more about this upcoming artist.
Katrina Johnson: I heard you were working on an album, is that true?
Ian Wagner: Not entirely. I have about an LP's worth of original material that's ready to be recorded. But I'm shy with my originals. You actually heard one on Saturday though, which is rare. That song is called "Deeds Not Words" and was written specifically for the families of fallen soldiers.
KJ: I loved that song.Very well done! What is the next step for you? What is your ultimate goal?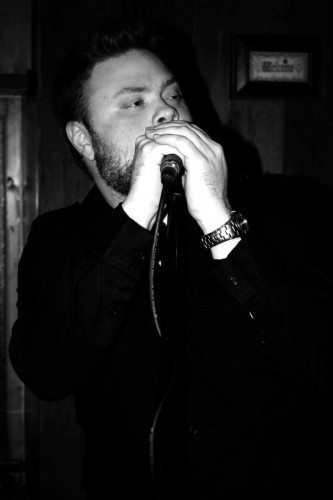 IW: Well, that's still a little up in the air. I've played on every stage Jefferson County has to offer, and I consider this place my new home. I'm definitely interested in branching out though. It seems like the logical choice. We are fortunate to live in an area rich with musical talent. I've shared the stage with some incredible musicians, some of international notoriety. Most significant to me are Brian Purwin and Marcus Hagans. They have become my brothers both on and off the stage. If I had my way the three of us would be out on the road, but there are numerous obstacles preventing all of us from being able to commit 100% to the dream. I plan on spending my summer here in the North Country playing as much as possible.
KJ: Did you meet them here or did you serve with them?
IW: I met them both at jam nights in Depauville actually. Marcus was in the Army. He gets out this week actually. Brian is originally from New Jersey and wound up here visiting his childhood friend at Better Farm in Redwood.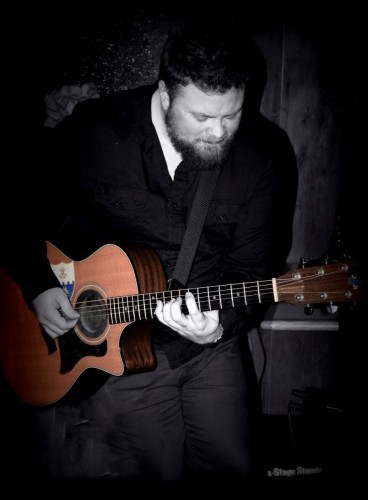 KJ: When did you start playing and performing?
IW: I've been playing music my whole life. I didn't start performing until I decided to resign from my position as a tactical medical instructor at the MSTC on Drum and pursue my lifelong passion as a musician. That was in 2009
KJ: Who taught you to play?
IW: I have approximately five years of state recognized education. For the most part I taught myself everything I know. That isn't to say I haven't studied everything I can get my hands on. My mom plays a bit and sings from the heart. I guess in a lot of ways I inherited that from her. I taught myself how to read tablature when I was 13 and immersed myself in learning my favorite albums front to back when I could afford the corresponding book. The five years I was in school I learned how to read music and play every brass instrument my school had. I also tried my hand at clarinet and tenor sax. When I was very young my mom had a keyboard that I began picking familiar melodies off of. It's hard to say who "taught" me to play because my musical experiences are multi-faceted. At the end of the day, I believe I taught myself. Music is a personal experience for me, and even though I share it with every one else these days, I always try to put 110% of myself in everything I do.
KJ: Who is your idol?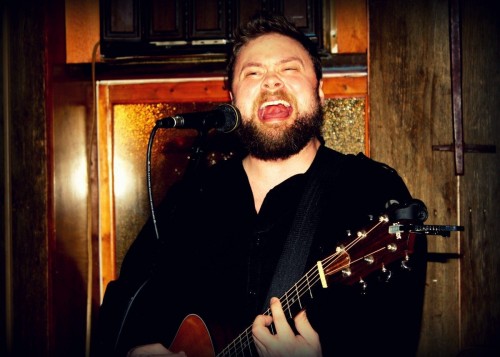 IW: They change frequently. The list is way too long to get to them all. I attempt to get to every genre. Locally there is a guy named Ben Wisner that I aspire to play as well as. Stevie Ray Vaughn had a big influence on me as I began maturing as a guitar player. Bradley Nowell taught me that you don't have to have an amazing voice to sing with passion. Django Reinhardt had incredible absolutely impeccable rhythm and played with two fingers fused together after a burn injury. I explored trying to recreate sounds that guys like Jimi Hendrix made without having the luxury of being able to afford expression pedals, which was ultimately impossible, but taught me so much about digging sounds out of the instrument. Lately I've been on a country kick. I recently had the opportunity to stand 10 feet from Brad Paisley's Dr. Z amplifiers while he delivered a show to 10,000 adoring fans. Not only was I up front, but I got to hang out with him a bit backstage! An incredible experience. Marcus and Brian consistently blow my mind. I can cover hundreds and hundreds of songs; I tend to do them my way. These guys just feel it and make it happen, even if they haven't ever heard the original song. None of us have rehearsed for a gig as long as we have played together. We literally built our shows making it up as we went, and that has been incredibly inspirational for me. If the roles were reversed and I were supporting them, I would be sure to disappoint.
KJ: That is impressive. You guys do an amazing job. Do you have any shows scheduled yet for this spring or summer?
IW: I think the show I'm looking forward to the most so far in May is Bella Brook Vineyards, May 24th. That's in St. Lawrence County, and I have had an incredible time every time I have played there. This summer is starting to fill up with a lot of fun events, both public and invite only. I guess in closing I'd like to send a shout out to @musicology in Watertown. I play out multiple times a week and that takes a toll on my gear. I can always count on them t keep me ready for the next gig!
Check out Ian's Facebook page to find out where you can see him next!