Local favorite Dan Johnson recently announced an upcoming album that he plans to release on May 15th.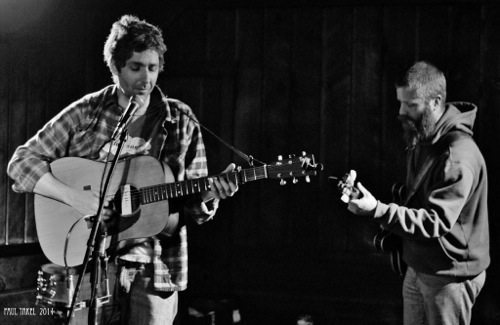 "I've been recording a new album of original material here at the shack up in the brambly foothills of the Green Mountain," stated Johnson in his latest press release. "It's got eight original songs and a whole lot of tender loving care.
I'm including "Mercury 85″ which has been a hit at shows lately, as well as a couple others I think you're gonna like," added Johnson.
The album will be released on May 15th through Bandcamp – and like Radiohead, Johnson is letting fans dictate the price of this release. The name of the album was not revealed.
See below for upcoming shows:
Upcoming Shows
April 22 – Rosendale Cafe, Rosendale NY
April 23 – Olde English Pub, Albany NY
April 24 – The Rose and Kettle, Cherry Valley NY
April 25 – Old Union Hotel, Binghamton NY
May 4 – Skinny Pancake, Montpelier VT
May 17 – Bagitos, Montpelier VT
July 20 – Troy Pig Out, Troy NY
August 29-31 – Cornstock, Tunkhannock PA