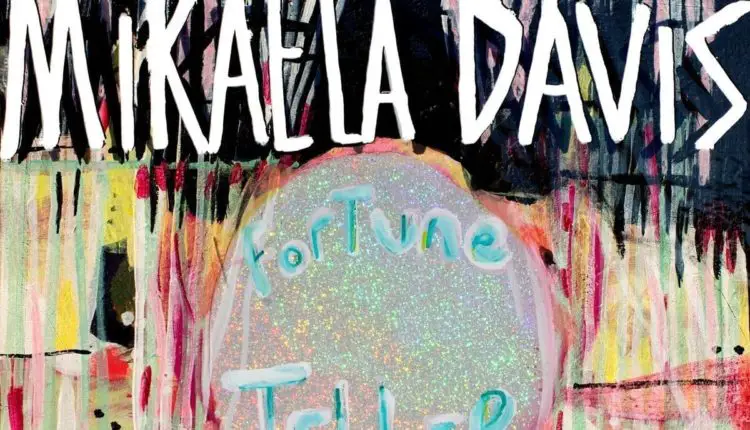 Pretty strings with an indie dig – that would be the formula followed by Mikaela Davis on her second album, Fortune Teller, released in January. The classically trained harpist carries along an impressive record of talent which she uses to craft the six track album. How impressive? Davis studied harp with the principal harpist for her hometown Rochester Philharmonic Orchestra, has performed with the Rochester Philharmonic Youth Orchestra and has won awards for her performances. She is now studying Harp Performance at the renowned Crane School of Music at SUNY Potsdam. Joining Mikaela on the album are Alex Coté on drums and percussion and Cian McCarthy on guitar, sitar, and keys.
The performance on the album isn't purely singer-songwriter or indie lo-fi. Davis starts with a simple one guitar, bass, and drum lo-fi core but refines it to a much cleaner soothing sound. Where one would typically hear a droney guitar line we hear the that graceful harp sound which complements the rival indie sound trying to make its way to the forefront. The album combines elements of classical, ambience, noise, and energy orchestrated into a well-rounded eclectic composition. Davis' placid, melodic voice bundles this all up like a cozy knit scarf and presents it to you in Fortune Teller.
"I Wouldn't," a song with love as its theme, leads the album in with a simple singer-songwriter feel while building anticipation for the more eclectic sounds throughout the rest of the album. In "Lady Lavender" we hear the highlight of how Davis' harp compliments McCarthy's guitar along with a bridge introducing a synth line that goes beyond lo-fi to blend musically into the song. "Interlude In The Sky" seems to build of the solo harp outro of the previous "Lady Lavender." This one is a beautiful instrumental track incorporating woodwind sounds which would serve well as the soundtrack to stargazing on a warm spring night or walking down a trail on a crisp, colorful fall afternoon. "When The White Horse Takes Me Away" takes us away on an atmospheric journey with an ambient harp and vocal mix before picking up in energy in the later part of the song. "Feels Like Forever" features more of the vocals carrying the melody with a stringer prominence of the classical-indie rivalry. Lastly, the title track "Fortune Teller" rounds out the album with a similar style heard in "I Wouldn't," though the sounds of Davis' harp are more at the front of this track.
Mikaela Davis will be performing tonight, March 27th at Red Square in Albany and again in her hometown of Rochester at Bug Jar on March 29th.
Key Tracks: Interlude In The Sky, When The White Horse Takes Me Away, Fortune Teller
Fortune Teller is available for purchase as a CD or download at Mikaela Davis' Bandcamp page by clicking here. 
[soundcloud url="https://api.soundcloud.com/playlists/16217421″ params="auto_play=false&hide_related=false&visual=true" width="100%" height="450″ iframe="true" /]