Thinking about what I wanted to write about as Phish Summer Tour kicked off and SPAC, I pondered a few different things. I wanted to first off write about something I had in the pipelines of new seeds I was sharing with the etree community and I of course wanted something Phish, and maybe something that was not only good, but under appreciated.
Lake Placid 1995 met all the criteria. Much has been documented about December 1995, a month many consider to be one of the top three if not single greatest months in band history. It's a month filled with night after night of fiery, tight playing, ground break jams and multiple all around all-time great shows, one that was filled with very few dull moments. I happened upon four shows this month myself, which proved to be quite the challenge considering the weather we faced in the Northeast.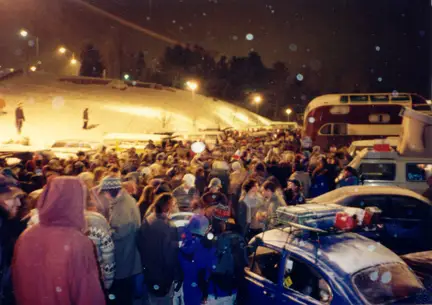 Blizzard like conditions from Albany to Lake Placid that final week of tour made it extremely difficult to get around on the New York State Thruway. It became so much that when confronted with an opportunity after Binghamton to sell my Lake Placid tickets and head home to Buffalo, I did, which made collecting my thoughts on this two night run that ended this long and incredible tour somewhat bittersweet. One thing that has also gone a little unnoticed and less written about in recent years, particularly in the 3.0 era of Phish is the value of seeing Phish on their home turf. Not necessarily Vermont or New England, but Upstate New York, specifically, the North Country, the Adirondack region. When I think of Phish, I think of this region. When I visit this part of New York State, I want to listen to Phish and when I see Phish in this region, it brings back incredible memories. To me, there is nothing like an Upstate New York Phish show.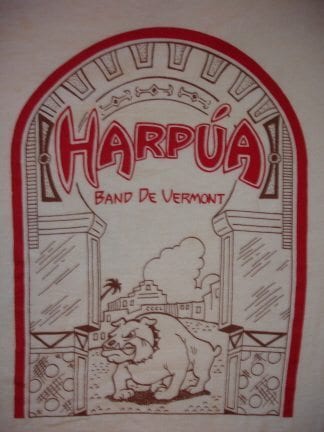 Seeing Phish at places like The Knickerbocker Arena or Saratoga Performing Arts Center, from The Clifford Ball in Plattsburgh to the ground breaking Halloween 1994 in Glens Falls and many more, Phish brings it on their adopted home turf. When the band grew out of Vermont, not only by touring around the country, but growing their fan base into larger venues in the early 90's, it was Upstate New York that served as the new home turf. You can feel it when you're there. Lake Placid '95 was the perfect two-night conclusion to this great month. What more could you really expect from these guys at this point? A monster tour staring back in September and wrapping up nearly three months later. What started in Hershey, built upon in New Haven, collected at U-Mass, exploded in Niagara Falls and Albany, carried on in Maine, reached all new levels at Binghamton and set the table in Lake Placid for what many believe to be the greatest Phish show of all time on New Years Eve. These two shows contained all the tightness of three months on the road you would expect. A well oiled machine coming to a rest after a long work out. I don't think the band's lack of creativity or deeper exploration in these shows is worth worry.
What you do get is air tight renditions, high energy improvisation like what is found in the "Mikes > Simple > Weekapaug" in night one, and the band ultimately capping the tour and setting the table for the New Years Eve run. While December '95 is not known for its very best "Mike's Grooves", it is known for is all time "Tweezers", and 12/17 deserves attention along with the others. There are times for me when it sometimes feels like not only musically, but on a decision making level, that you sense what the band has decided upon. It feels to me all these years of listening to these Lake Placid shows, that they deliberately knew where they were in the tour and what had gone down up to this point. They noticed that sometimes they need a creative reprieve and 12/16 was one of those moments. But by night two, we're ready to bring it back for one last push down the home stretch and really see what this thing is made of, to see if they could milk this thing to the last drop, and that's exactly what they did.
What gets overshadowed from this month is the bulk of 12/17's second set: "Free > Also Sprach Zarathustra > Harry Hood > Sparkle > Tweezer -> Tweezer Reprise". A raunchy "Free", a direct hit of "2001", an extended "Hood" and one last gasp "Tweezer" really showcases the brilliance of what makes December '95, and seeing Phish on their home turf of Upstate New York so special. That is energy, energy, energy. The band knows it. The crowd knows it. Say what you will about Great Woods, Merriweather, Deer Creek or Alpine, Hampton, Philly or Boston, but there is quite simply nothing like a Phish show in green country of Upstate New York.
Download Lenny Stubbe's new source to circulation of 12/16/95
Download Lenny Stubbe's new source to circulation of 12/17/95