Brooklyn based power funk/soul/jam band Turkuaz dropped it hard on the Westcott Theater Saturday June 29th. Although a relatively smaller event in terms of attendance, Turkuaz fans and all the funky people in the house got down to the sound with no lack of soul.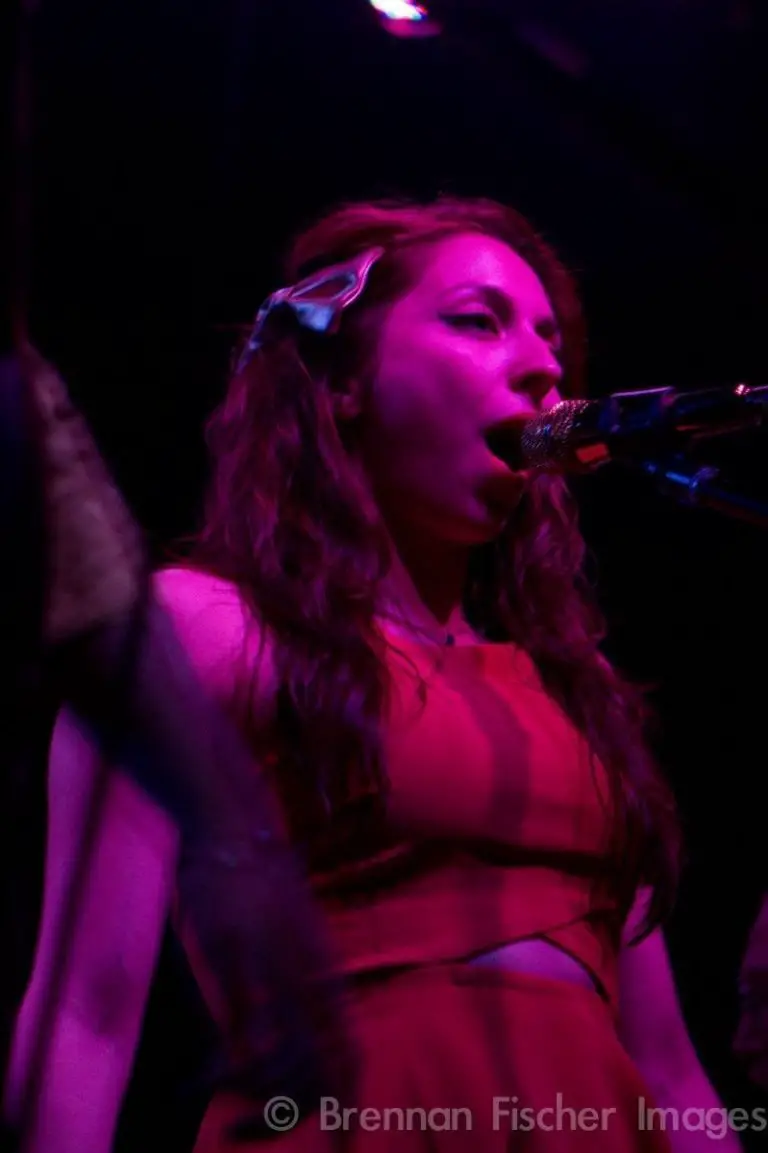 Turkuaz is a ten-piece band with a solid battalion of horns, rhythm, vocals and chords that round out a funky groove. Their compositions reflect an innovative and musically sophisticated take on the often repetitive funk sound – think James Brown telling you to "get on up" over and over again. Turkuaz has taken funk to a whole new level by composing multilayered, multi-movement funk orchestrations. If funk-opera were a thing, Turkuaz would be the originators. Their songs suggested a foundation built around tight and well-balanced vocal arrangements that utilized a number of band members. Slightly raspy and classically punchy guitarist Dave Brandwein traded off lead vocals with smoother, soulful, baritone sax player Josh Schwartz, while the team of midriff showing, short-skirt sporting, hip-shaking "back-up" vocalists Geneva Williams and Sammi Garett brought that unequivocal soul sister sound loud, proud and crystal clear. The band's trumpet player, Chris Brouwers, even chimed in with some high harmonies on a number or two.
But back to business folks…The backbone of any funk group is of course, the bass. Floppy-hat wearing, shadow-dwelling Taylor Shell played laser-accurate, complex lines while executing with an interesting muddy-thuddy sound (reminiscent of reggae bass). This was another funk contrast, as a lot of funk hits hard on the treble end, accenting the highly percussive slapping and popping innovated by Bootsy Collins of Parliament Funkadelic. This effect brings the baseline to the forefront as a lead instrument. While Shell's bass lines provided a rhythmic and technically interesting platform to work off of, they somewhat melted into the heartbeat of the overall sound, sometimes drowned out a bit by the bass drum, delivered by the vigorous Michelangelo Carubba.
Turkuaz continued this trend of funk-innovation and non-traditional experimentation throughout the night, as they demonstrated their ability to improvise well enough to hang with any jammin Jerry-Lovin' audience. Worth noting is the  screaming saxophone solo by Greg Sanderson and a tripped-out, phaser-laden trumpet interlude by Chris Brouwers. Top the night off with a classic cover of "Hold On, I'm Coming" by Sam and Dave to get the crowd singing along and this one was the bag. Turkuaz was captivating and refreshing to listen to, sexy to watch, and as all good funk typically should be, a funkin heck of a good time.
For up to date information on the band and tour dates please visit Turkazband.com