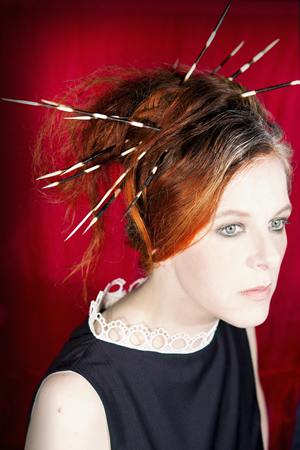 There's a special challenge to being an artist in this increasingly fractured cultural age; a delicate balancing act, between being of your time, and striving for timelessness. Few contemporary artists even try. Neko Case is an exception.
Case's last album, 2006's Fox Confessor Brings the Flood, brought her to that nexus where critical acclaim meets commercial success. But Case's impact can't be measured merely in chart placements. It's her ability to connect – on an uncommonly deep and meaningful level – with her audience. She's one those artists, you see: the kind whose songs linger in your head, your heart and soul long after the record has stopped spinning.
Dan Smalls Presents brings Neko Case to the State Theatre of Ithaca in Ithaca, NY on October 29th. This is an all ages show. Doors open at 7pm and the show starts at 8pm. Tickets go on sale today, Friday at 9a.m. – pick up your tickets at the venue box office or online. BUY TICKETS HERE!