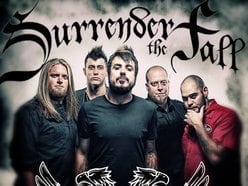 Video Release: Surrender the Fall – "Some Kind of Perfect"
Attention music lovers! Today, Surrender the Fall dropped the official music video for their latest single, "Some Kind of Perfect." Watch it below.
Since the release of their debut record, Burn in the Spotlight, Surrender the Fall has developed a small fan base which continues to grow as the days pass. So far, the band has released two videos for their single – "Love Hate Masquerade" and now, "Some Kind of Perfect" – filled with a explosive riffs and fiery lyrics. Check it out below and let us know what you think!