With the arrival of southern rockers North Mississippi Allstars and Missing Cats heading up Upstate New York, I leaped at the chance to check out two bands that I was first enthralled by at the first Bonnaroo. While not exactly the same band lineup, with North Mississippi missing the recovering Chris Chew, and Missing Cats featuring Widespread Panic keyboardist JoJo Hermann, this was a pure treat, to see the musicians playing together for two sets, one Missing Cats and one North Mississippi. In a room like Upstate Concert Hall (formerly Northern Lights), the potential for an intimate and classic show was high.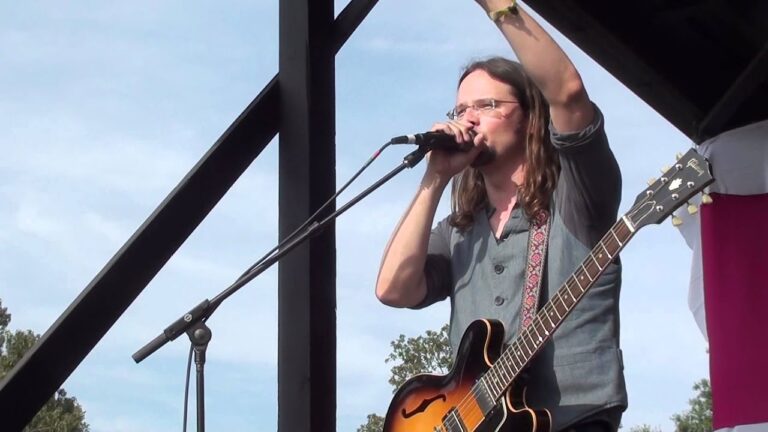 Thirty minutes of Eastbound Jesus got the crowd warmed up for the evening, and added some local flair to an otherwise southern lineup. Missing Cats took the stage with Sherman Ewing on acoustic guitar and JoJo on keyboard. Singing original songs with a rockabilly/Dixieland ring, the duo opened up with "Lazy Bones" and a few songs later were joined by Luther (guitar) and Cody Dickinson (drums) for the rest of the set. JoJo told stories in between some songs, including "Over Lovett", which was written while flying over Buddy Holly's hometown."Follow me Down" had a Warren Zevon aspect to it, between both the lyrics and JoJo's melody on the keys (see video below). This song stuck in my head for a day or two after, particularly because JoJo and I had discussed Zevon in our interview earlier that week, and lo and behold, the influence of the hairy-handed gent was present on stage. Some New Orleans infused tunes followed, along with "Halfway to the Top", which JoJo mentioned was inspired by driving on a mountain highway through the Catskills during the change in foliage; the tune had a Jackson Browne/Early 80s feel, and was a perfect end to a great first set.
Six song playlist – Missing Cats: "My Hideaway", "Burn This Mission Down", "Follow me Down"; North Mississippi Allstars: "Sugartown", "Daisy Mae", "All Night Long"
North Mississippi Allstars brought the jukejoint blues of the land south of Memphis to the stage with Lightnin' Malcolm on bass and JoJo on keys, the sound of generations past were updated as fluid jams developed from blues compositions into jazzy outlays of pure gold.
Following the opener "Someday Baby", after 10 years, I finally got to see "Sugartown" for the second time (first at Bonnaroo) and it was a pure treat, although the absense of Chris Chew's thumping bass could be heard. "Never in all my Days" and "Mean old Wind Died Down" were foot stomping, head bobbing, thigh slapping numbers that roused a focused crowd. "Mississippi Boll Weevil", "Shake 'em on Down" and "Shake What your Mama Gave You" provided a steady arc of upbeat, evenly paced songs that never let the momentum drop. "Moonshine" was more of a bridge, being somewhat more ballad-esque, and showcased Luther's slight drawl-tinted voice. JoJo joined the band for "Bang Bang Lulu", a machine-gun of a number, with Cody knocking each verse and refrain out of the park.
The echo-laden blues guitar sound of "Po Black Maddie" was oddly complimented by a Dukes of Hazzard video on the screen behind the band. Cody took a moment to solo with his electric washboard, a classic aspect to any NoMiss set. Luther then took out a two string guitar made with an old microphone as the (limited) body, but still played strong on "Ho Down" and "Psychedelic Sex Machine"  The set ended shortly after midnight, and an encore of the Smiling Assassins tune "Daisy Mae" was sung by JoJo and received a warm reception from the Panic fans in the crowd who have heard this number played once or twice in the past. Being that is was Lightnin' Malcolm's birthday, he elected to play Junior Kimbrough's "All Night Long", which kept the audience dancing for an extended jam that drained every bit of energy from the band and fans alike.
Post show, Luther and JoJo stopped into the crowd to talk to fans, remarking about the intimacy of the show and the tour as it was slowing creeping to a close. Later that week they played in Ithaca at The Haunt and brought the same high energy, southern rock show to a gathering of ardent fans of the blues.
Download the North Mississippi Allstars show recorded by tapers John and Ed.