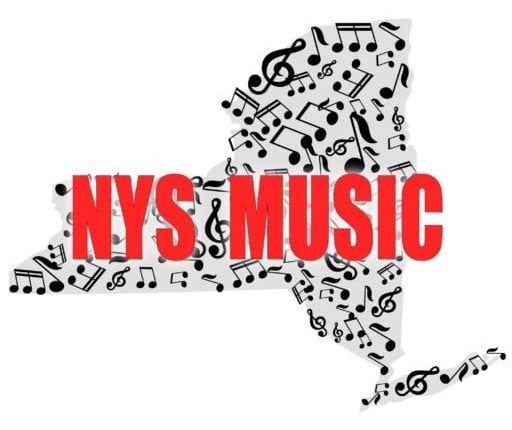 My last Saturday of September was spent at Red Square with Flux Capacitor, McLovins and Consider the Source. As unique as their sounds are, these three bands make up an incredible lineup, offering all the best music you can fit inside the Albany, NY venue. Flux Capacitor, based in Pennsylvania, served up an electric sound of rock, giving the night a great boost.
McLovins took the stage to an eager crowd who were kept in suspense as sound issues were being worked out. Blasting off with "Day to day", Jason Ott sent out a steady groove on bass. First time listeners became longtime fans as the boys played songs such as "Cohesive" with upbeat flair, catching them with surprise when the jams escalated. The audience was most enthusiastic when "Quinn the Eskimo", a classic cover, was busted out. The McLovins are set to play in Connecticut for the next few weeks. For specific dates, check out themclovins.com
Download The McLovins show here
The smell of incense floated through the air as Consider the Source wasted no time jumping right into the jams. The opener was "New World Cocek", a high energy funk that came out of nowhere and immediately demanded attention. After a mouth dropping delivery of "Absense of a Prominent Tooth",  CTS took a short water break to express their love for the Albany area, reminding us of our #1 party city reputation. They made the big announcement that their NYE show was to be at Red Square in Albany, resulting in massive crowd cheers. As the night progressed, they slipped into the dark side of their music. "This Dubious Honor" was a hair-raising melody of John Ferrara's bass notes intertwining with Jeff Mann's sharp rhythm. They created monstrous sounds that they themselves could barely control and ate the crowd alive; Gabriel Marin created bizarre and mind-blowing sounds from his guitars that I never knew possible.
I was lucky to ask some questions to Consider the Sources, Gabriel Marin and John Ferrara, about their sets lists, their fans and New Years Eve.
Susan Rice: Do you make set lists or do you just jam unpredictably into the night?
Gabriel Marin: We make set lists. Our songs feature improvisational sections, but also have tightly composed part that require certain sounds and approaches that we need to get set for, so we have to plan out our sets. We also like to make sure the set flows nicely and that we represent all the different sides of our sound.
Susan: You guys had quite the crowd at The Catskill Chill. Do you prefer intimate bars to melt faces in or larger festivals? How does this effect your music and sound?
John Ferrara: HA! We enjoy both honestly. Our formative years were spent at house parties and bars so the intimate vibe has always felt like home. During those years we learned that setting up close to one another heightened the interactivity between the 3 of us. Having that same proximity to the audience makes for an energy that is raw and powerful. Festivals have a totally different kind of energy though. You don't have the close proximity to the audience or to one another but when you're playing for an audience like the one at Catskill Chill something different happens. What you lose in sonic nuances of a smaller setting you gain in the cumulative energy of thousands of people. There's nothing like being able to make eye contact with people like that from the stage while you're performing. It's like you're jamming along with hundreds of people at once.
Susan: I've seen you guys play here in Albany, NY a few times and you announced at the show last night that you were playing here at red square for NYE. Very exciting! What keeps bringing you back to Upstate NY?
John: We are extremely excited to be playing New Years at Red Square for the second year in a row with our homies Timbre Coup. They're a great band and great guys and the Albany crowd has always been a great one. Albany was the first city we ever played outside of NYC so we have a very special connection to that audience. Last New Years there was absolutely insane and I think this year is going to be way crazier.
Gabriel:  The fans upstate have a ton of energy and are really fun to play for and really seem to appreciate that we do our own thing musically. It inspired us to try to be better each time we come back.
The last few places to catch Consider the Source before their tour to Europe are in Virginia and North Carolina. For some fans, like Krystal W, the next show isn't soon enough. "Consider the Source has a very unique sound and every show is a beautiful spiritual experience."
For more information, go to their website, www.considerthesourcemusic.com