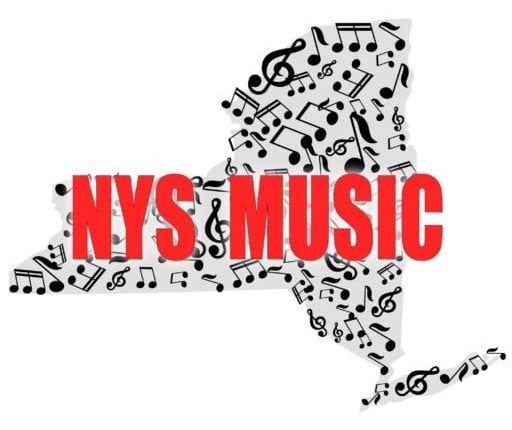 What do you get when you take a classic full service hotel nestled in the Catskill Mountains of New York and fill it with three days worth of electronic music and psychedelic madness?  What you have is Rock n' Roll Resort 2: A Psybient Soiree, a true three day festival that features music from start to finish. Heads of all shapes and sizes filled Kutsher's Resort in scenic Monticello, NY during the last weekend of March 2012 and had a great time doing so.
Promoted and produced seamlessly by Wicked Cool Productions, this event not only featured incredible live music, it provided a relaxed and comfortable setting in which to appreciate all types of visual art. Alex Grey paintings served as backdrops for some acts and other stages implemented amazing visual graphics in the background.  Thanks to this and other features the timeless hotel had to offer, the sights were almost as amazing as the sounds.
The hotel itself is something out of a time warp from the 1940s. The floors are lined with carpeting that hasn't been seen in decades.  Entire hallways (doors included) are made of glass and classic style lounge chairs fill every corner.  The bedrooms themselves featured moldings on the walls and a style that was truly ahead of its time… when Eisenhower was president.  Yet somehow, all this did was add to the charm of the hotel that surrounds a gorgeous, small lake seemingly ripped out of a Rockwell painting.  The old school resort setting was a throwback that seemed to evoke the spirit of a range of different movies.  From 'Dirty Dancing' to 'Fear and Loathing in Las Vegas', the hotel was different things to different people. Rick Lowenberg of Brothers Past remarked the hotel had a feel of "something post-apocalyptic with 1200 zombies running around like something out of 28 Days Later."
Each night of the festival featured a different theme to dictate costumes or appearances.  Some chose to follow this, but it definitely seemed like the minority of attendees and was not mandatory by any means. Friday night's theme was "Video Game Characters".  Predictably, many Super Mario Brothers and mushroom-based costumes made appearances.  The day's slate of music kicked off with Horizon Wireless playing in the Soiree Lounge, located just next to the main lobby. A true benefit of a festival of this nature was not having to move far to hear great music.
After the Nadis Warriors opened up the Launch Pad, one of the two main music rooms that had the look and feel of a Vegas lounge, it was Jeff Bujak's turn to keep the music going.  The first of his three sets of the weekend was billed as 'Silent Bujak' and it featured about 100 headphones for people to use and control the volume as they saw fit. This is a type of performance that is becoming more and more popular in the festival setting, especially for late night sets when sound ordinances may come into play.  Bujak had a great time playing for everyone and seemed to enjoy the small festival setting this weekend presented and the close-knit feel that was present. "As an artist I love that and I'm able to play my best set", Bujak commented, "and I'm able to give a little more and do a little more."
Friday night's headliner was the one and only Simon Posford whose Hallucinogen and Shpongle sets took the night to a whole new level.  A master of psychedelic trance music, Posford kept dancers in the Stardust room bobbing and weaving all night long.  This was the other large lounge-type room main acts used for the weekend.  It not only featured an accessible dance floor, but sitting booths and stadium seating in the back as well.  Space was never an issue all weekend – a must for the avid dancer.  There was plenty of room to be had and people could sit, stand or even lay down if they chose.
While Posford was working his magic that night, so too were Alex and Allyson Grey. This husband and wife duo collaborated on paintings done to the side of the stage that just jumped right off the canvas.  They also performed during Ott's set the following night.  So if amazing psytrance beats and infectious grooves weren't sufficient enough, all you had to do was look around for other artistic masterpieces being formed.
Music continued all through the night as Lespecial performed the first of their two late night sets of the weekend.  This trio did a fantastic job of keeping the late night energy flowing while laying down some pretty unique grooves.  They were followed by Psylab, a real solid act that seems to be an electronica festival staple, before Digital Storm welcomed the Saturday morning sunrise.
After a short night's sleep and some much needed coffee, Saturday kicked into high gear with Dirty Paris' afternoon set. This Albany based group meshes intense jam rock with a type of acid jazz that's rich and full of texture.  It was surprising to see this group in an early setting like this but they were well received all the same.
Saturday brought with it "The Masquerade" theme. Those who didn't take advantage of the afternoon's mask painting or jewelry workshops went back to the Stardust lounge where Viral Sound threw down.  This four-piece band kept the energy high and the room dancing and was truly one of the surprise highlights of the weekend.
After a quick detour to check out the Cosmic Dust Bunnies, a great band name whose music is no joke, it was finally time for Brothers Past. It was a true joy to see this band again and they seem to be better than ever.  Soulful vocal harmonies combined with a tight electronic sound created in front of video screens showing incredible imagery made for two of the better sets all weekend. The band, which also played at the previous Rock n' Roll Resort in November, seemed to enjoy the surroundings just as much as everyone else.  When asked if they would return next year if invited, guitarist Tom Hamilton said they would but, "only if they have it here again."
Soon after, it was time for Conspirator to take the stage.  This Disco Biscuits side project brings almost as much energy and high-voltage as the real deal.  They too were supplemented by intense visuals being projected on screens throughout the room that truly added to the experience. Bassist Marc Brownstein and keyboardist Aron Magner are well known entities in the scene, but the true heat emanated from the drum kit and KJ Sawka who seemed to toy with the beats and tempo changes.  He displayed a ferocious aggression on the drums that was also technically sound and just fun to watch. Conspirator's set also saw random teases of the Yes classic, "Owner of a Lonely Heart" thrown in for good measure.
Ott was responsible for Saturday night's big psytrance DJ set and he delivered as always.  Afterwards, it was the first of two sets during the weekend for another up and coming band, Dopapod. This quartet thrives on creating a style of music that's fun to listen to while not limiting itself to one genre or style. They kept things up-tempo for the most part and had a fun time doing so.  Towards the end of their set, keyboardist Eli Winderman remarked, "This place makes me want to eat some matza ball soup" and everyone knew exactly what he was talking about.
Sunday's theme was "Pajama Party", giving everyone an excuse to walk around in pajamas or sleep wear if they chose.  Many took advantage of this, but there also seemed to be fewer people around this day.  This was likely due to people either leaving early to get back for Monday (a non-holiday) or just being flat out exhausted from an intense 48 hours of non-stop music.  Between less people being present and many festival-goers walking around in pajamas, Sunday really did have a more relaxed vibe to it.
Dopapod was able to leave their stage set up from the previous night and delivered another raging set in the afternoon. They kept the fun going later that day too, as their scheduled meet and greet somehow turned into a group sing-a-long of the R. Kelly classic "I Believe I Can Fly".  This band had a lot of fun all weekend and seems poised to become a major factor in the jam/electronica music scene.
Sunday was highlighted by another stellar Brothers Past set followed by a Conspirator set that seemed to tie a bow around a weekend of truly phenomenal music.  Conspirator's set featured more impressive drumming from Sawka and intricate guitar licks laid down by guitarist Chris Michetti.  A highlight was a truly riveting version of 'Orchestra Theme' that had elements of funk, dubstep and everything in between.  Afterwards, a beaming Shannon Plaquet of Wicked Cool Productions took to the mic to thank them and everyone else that attended this weekend.  He also reminded folks that even after this, the festival was not over yet.
BangBang performed a set that kept people moving even at 1 a.m. on a Monday morning.  The last song featured a sit-in with Eli from Dopapod as well, further putting this band's stamp on the weekend. Afterwards, Lespecial delivered another engaging late night set and the music literally went all night well into Monday.  As stated, this is a true three-day festival that delivered on its promise of non-stop music and fun.
Between the retro-scenery, incredible live music and relaxed communal atmosphere, Rock n' Roll Resort 2 was a special weekend indeed.  It's highly recommended for anyone who enjoys this type of music to grab a bunch of friends, fill a hotel room and take part in this unique experience.  The groundwork has been laid and this festival could very well reach another level after a successful weekend like this.  Don't miss out!