Albany, NY based hardcore band Heal These Wounds (Innerstrength Records) play it like they mean it. Their self-titled 8 song release (12 songs if you ask my iTunes library…what the fuck?) is 33 minutes of crunchy riffs, heavy breakdowns, gut-in-throat vocals, and some solid melodic guitar interplay.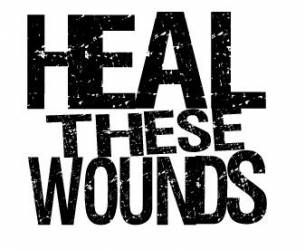 The group finds a good balance between the Metalcore of yesteryear and the newer sounding hardcore bands of today.  A great band for fans of the harder side. Though there isn't much dynamic range in the vocals, and the music isn't groundbreaking by any means, Heal These Wounds bring the heavy.
Overall, this recording is very good, certainly worth the $7 they are asking for it. There are a few moments when some of the tracks loosen up a bit, but pay no mind. I'd wager a guess it's because the 5-piece puts in as much heart in the studio as they do on stage, making every attempt to destroy themselves as they tear through their songs. Something tells me if you put these guys in front of the right crowd, the ground will be a mighty shade of crimson by the time they finish up. Watch out for the UFC hopefuls in the pit during "Aurora."
By the way, the Gary Coleman long sleeve and booty shorts with their name across the back in their merch options are totally rad, too. Smackity smackity. Check those out at Big Cartel, and give Heal These Wounds a "Like" at their Facebook.
http://healthesewounds.bigcartel.com/
https://www.facebook.com/healthesewoundsny
-Greg Allis